Interpoint Events and The Intermedia Group have taken the decision to relocate the 2020 Australasian Hotel Industry Conference and Exhibition (AHICE) and Design Inn Symposium to Hyatt Regency Sydney on Tuesday 8 and Wednesday 9 September 2020 as a result of the current COVID-19 restrictions.
A pop-up event will also be held at Hilton Auckland on September 8, including live sessions on stage, for the New Zealand hotel industry.
In-line with the move, completely new programs for AHICE and Design Inn have been released today, featuring some of the leading hotel industry executives in Asia-Pacific.
There are a limited number of tickets available to attend in person at Hyatt Regency Sydney and Hilton Auckland and these are expected to sell out quickly.
For the first time at AHICE, for those who are unable to attend in person at the venues in Sydney and Auckland, organisers are also offering the opportunity to watch AHICE and Design Inn virtually over the two days.
With the virtual ticket package, delegates will have access to all sessions live and will also be able to view the recordings of the sessions for up to a month after the event.
The welfare of all who take part in these events has been front of mind so with the ongoing border closures, Interpoint Events and The Intermedia Group believe this outcome is accommodating for all the attendees.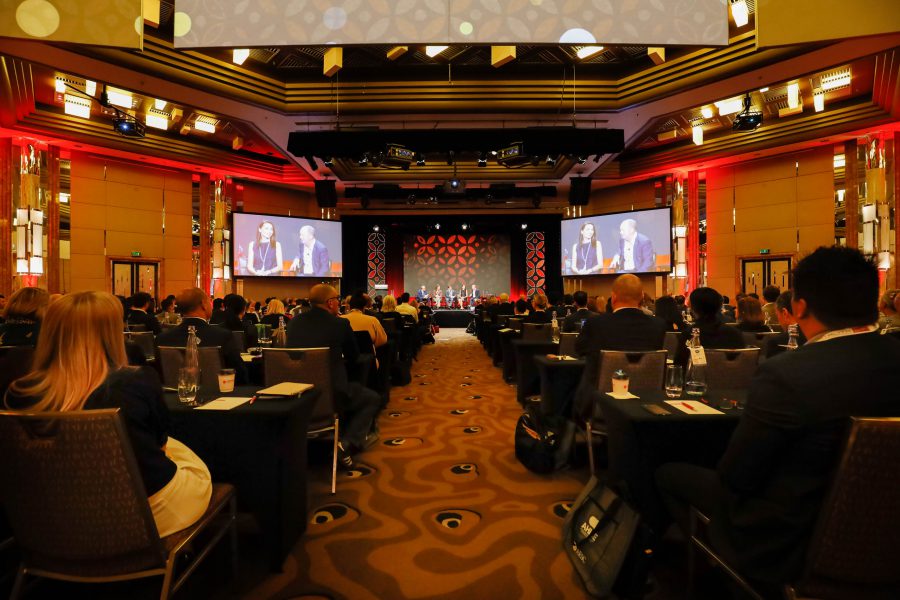 The program for the two days will now be:
TUESDAY 8 SEPTEMBER (Sydney)
9:00am-1:00pm AEST: Design Inn Symposium
1:00pm-6:15pm AEST: AHICE Day 1
6:15pm-8:00pm AEST: AHICE Networking Event
TUESDAY 8 SEPTEMBER (Auckland)
10:50am-3:00pm NZT: Design Inn Symposium
3:00pm-6:00pm NZT: AHICE Day 1
6:00pm-8:15pm NZT: AHICE Networking Event
WEDNESDAY 9 SEPTEMBER (Sydney)
8:15am-8:55am: Breakfast Session: "Revenue Management: weathering the storm" In association with Blue Mountains International Hotel Management School at Torrens University Australia.
9:00am-6:00pm: AHICE Day 2
CONFERENCE RATES & PACKAGES
AHICE + Design Inn Symposium: AU$695
Design Inn Symposium only: AU$250
Auckland event only: NZ$250
Virtual Only (AHICE + Design Inn Symposium): AU$150
*All rates are exclusive of GST
**Design Inn and Auckland event includes virtual price as part of the package
CLICK HERE to secure your tickets for any of the above packages.
CLOSING DATE FOR PAUL DAVIS HOTEL DESIGN AWARD ENTRIES
Due to Design Inn Symposium being rescheduled to Tuesday 8 September 2020, we have also extended the closing date for entries to the Paul Davis Hotel Design Award.
The closing date for entries to the award will now be: COB – Friday 14th August 2020.
THE AWARD CRITERIA
The award is open to projects from any market segment within the Australian hotel industry – from economy hotels to luxury. Properties of all sizes and in any location Australia can enter. Entries are open to new-builds, refurbishments and upgraded hotels.
For more information about the award and to enter, visit designinnsymposium.com
AHICE 2020 UPDATES
There may be some changes to the presentation program, we will keep you updated in the coming days with regular updates on AHICE and Design Inn Symposium websites, social media channels and Electronic Direct Mailers (eDMs).
AHICE & Design Inn Symposium wishes to thank you for your support and patience as we have worked through the very difficult and ever-changing circumstances.
If you have any further questions at this stage, please get in touch with the Interpoint Events team on 1300 789 845 or email info@interpoint.com.au.