When it comes to taking some time out and exploring Los Angeles, there are many ways to see the city, but for a real adrenaline rush, the team at Exotics Racing Los Angeles have just the ticket: a tour of LA behind the wheel of a supercar.
The LA Supercar Tour, based out of Santa Monica, is a concept created by the team at Exotics Racing, which have been offering heart pounding, fast car experiences at the Las Vegas Motor Speedway since 2009.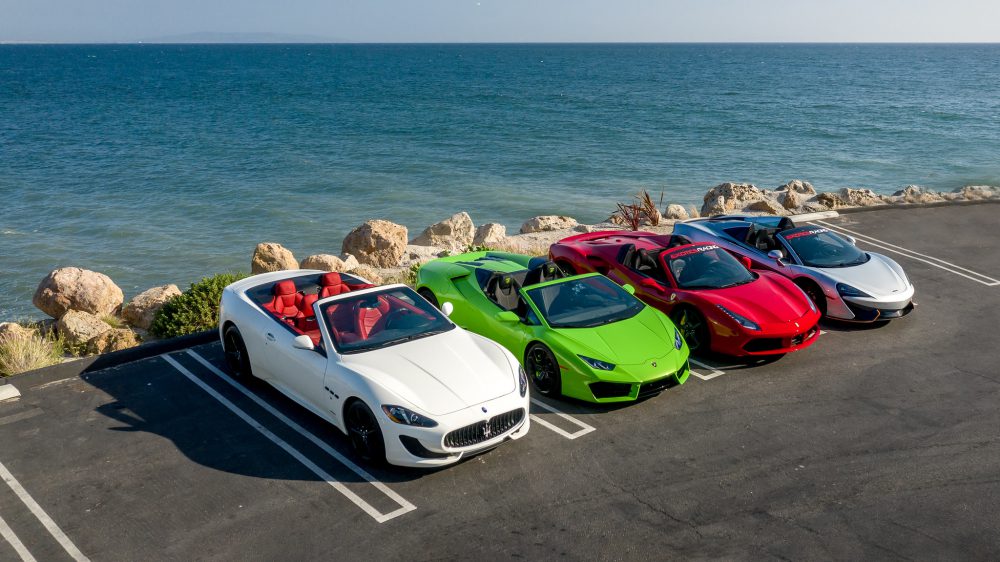 In Vegas, Exotics Racing offers more than 50 exotic cars to drive, including models by Ferrari, Lamborghini, McLaren, Porsche, Aston Martin, Audi, Mercedes and more.
The LA Supercar Tour is a fun extension of that offering, where you get behind the wheel of a supercar and drive along some of the most famous and fun streets, including the Pacific Coast Highway (PCH), Sunset Boulevard, Santa Monica Boulevard, Wilshire Boulevard, Rodeo Drive and the Santa Monica (10) Freeway.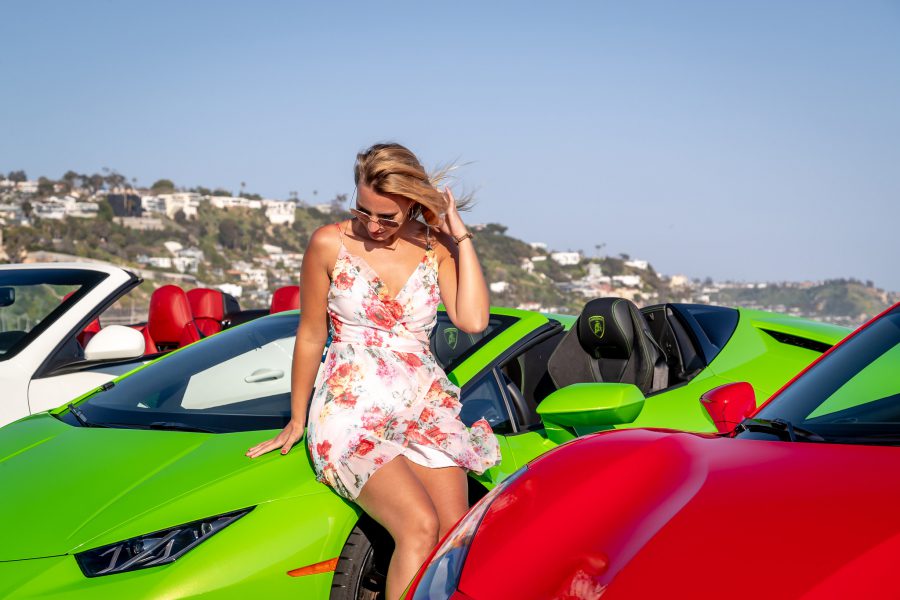 On the day I did the tour (in January 2020), the cars on offer were the Ferrari 488, Lamborghini Huracan, Corvette C7 Z06 and Maserati Gran Turismo.
Each driver has roughly the same amount of time in each car and there are several photo stops along the way at some of the most picturesque viewing spots in Los Angeles.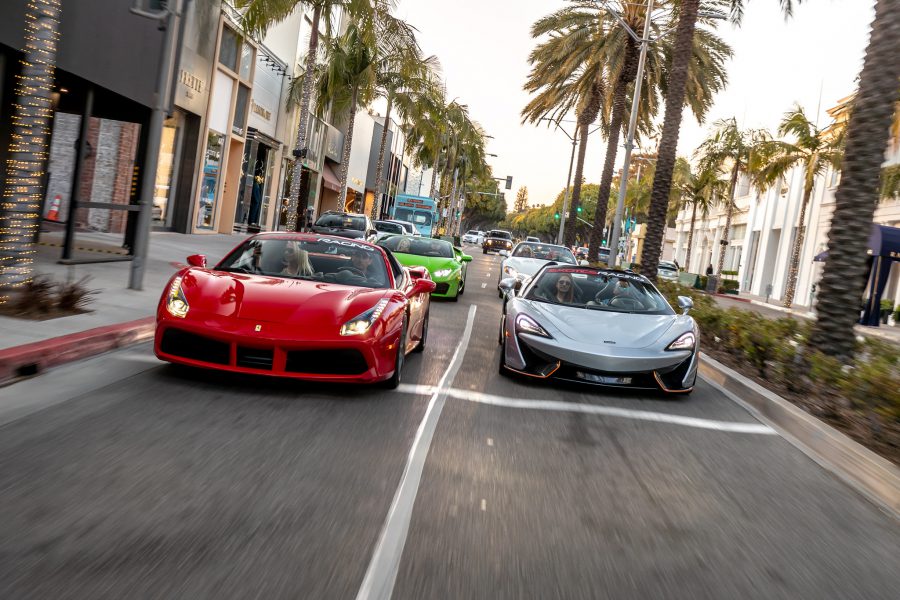 What's great fun about the tour is you get to experience four sensational cars that are completely different to drive along some of the city's greatest streets.
Personally being a Ferrari fan, the 488 Spider is a dream to drive, especially in manual mode, while the Corvette C7 is an absolute beast of a machine and the tour gives you a great chance to get behind a wheel of a true American muscle car.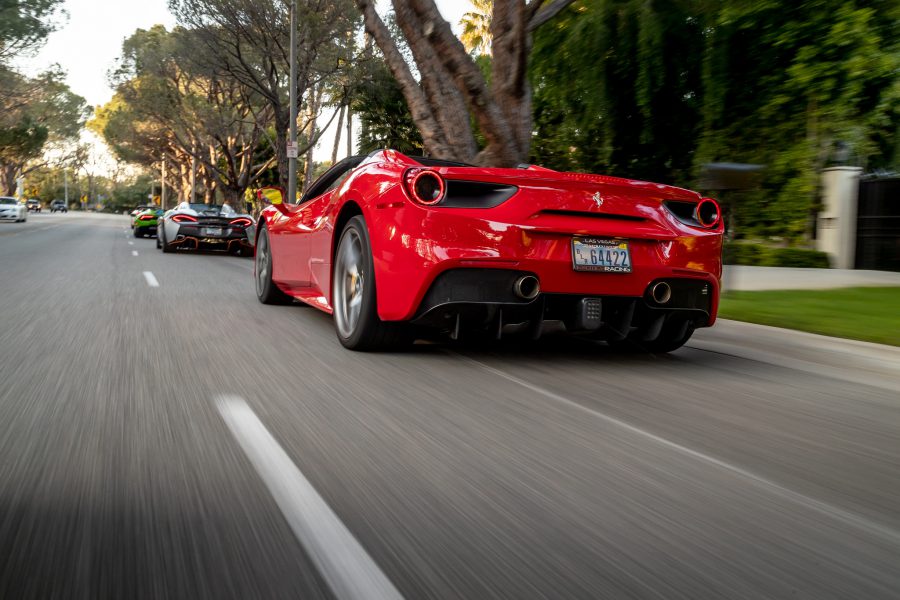 The LA Supercar Tour price starts at USD$499 for 1 driver and up to $597 for 1 driver and 1 passenger. It includes fuel, insurance for one driver and snacks and drinks.
Drivers must be at least 21 years or older with a valid license (some international licenses are allowed, including Australia) and passengers must be 13 years and older. Tours starting from Broadway in Santa Monica are available Sunday through Friday with departures scheduled at 9:00am and 1:00pm.
120 Broadway, Santa Monica, CA 90401, United States. Tel: (+1) 310-566-4045
ESSENTIALS: GETTING TO LOS ANGELES
The best way of getting to Los Angeles in comfort and style.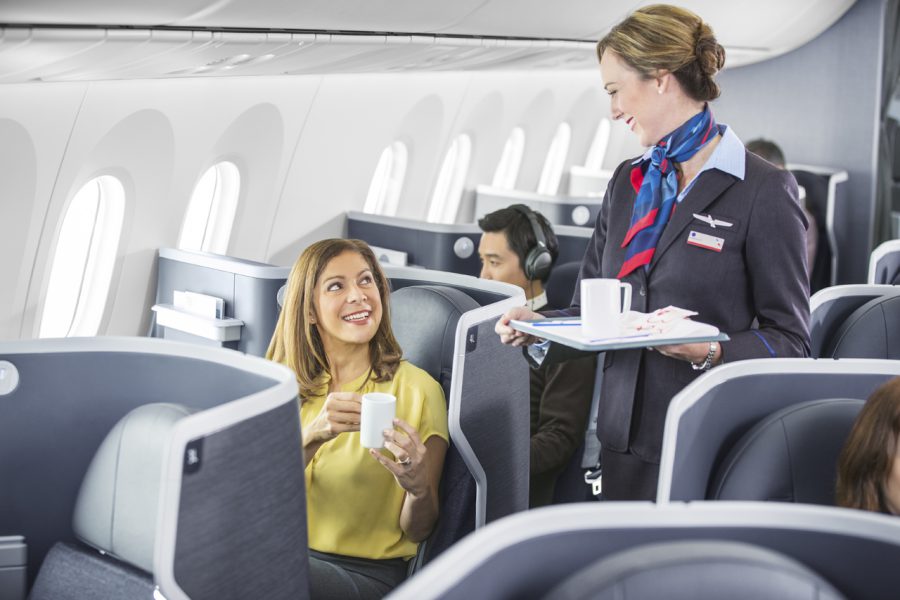 American Airlines' impressive International Flagship Business Class
AMERICAN AIRLINES FLAGSHIP BUSINESS CLASS
American Airlines' International Flagship Business Class is one of our favourite cabins in the sky on flights around the world, thanks to the comfortable seats, meals, drinks, entertainment, amenities and top-quality service on offer.
Available on the Boeing 787-8, 787-9, 777-200 and 777-300ER, American Airlines' International Flagship Business Class is ideal cabin for both business and leisure travellers and is a standout particularly on long-haul routes like Los Angeles-Sydney, New York JFK-São Paulo and Dallas Fort Worth-London Heathrow.
From the seats to the service, WAYFARER Host and Editor-In-Chief James Wilkinson looks at what's on offer in the video below.