Wyndham Hotels & Resorts has announced its first TRYP by Wyndham hotel in South Australia.
The 124-room TRYP by Wyndham Adelaide Pulteney Street hotel is being developed by Ginos Group and will feature a mix of contemporary hotel rooms and suites along with an elevated lounge area, two restaurants, two bars and meeting rooms. The development will also house commercial office space, which will be accessed via a separate entrance.
Site works on the AUD$35 million development are expected to begin in October this year, and the hotel is slated to open in the first quarter of 2021.
TRYP by Wyndham is a hotel brand that is Powered by the City and celebrates the spirit of the urban traveller by offering an insider's look at a destination's unique character. TRYP by Wyndham hotels can be found in the heart of the world's most exciting cities, including Brisbane, Barcelona, Berlin, Madrid, New York City, Sao Paulo and Dubai.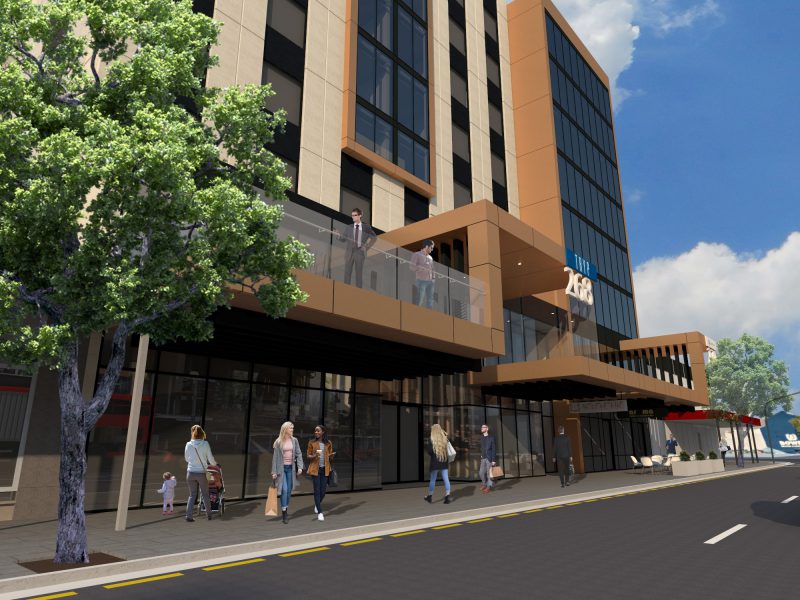 The new hotel will be the fourth TRYP by Wyndham hotel announced for Australia, joining TRYP by Wyndham Fortitude Valley in Brisbane which opened in 2014 and two more properties in southeast Queensland – TRYP by Wyndham North Lakes and TRYP by Wyndham Southport – are both scheduled to start development later in the year.
"Tourism in South Australia is soaring; visits to the state increased seven percent in year ending September 2018, reaching a record high of seven million. Adelaide is leading the way; the city's robust events calendar, revamped Adelaide Oval, rise in cruise ship visits and additional air links continue to drive growth," said Joon Aun Ooi, President and Managing Director, South East Asia and Pacific Rim, Wyndham Hotels & Resorts.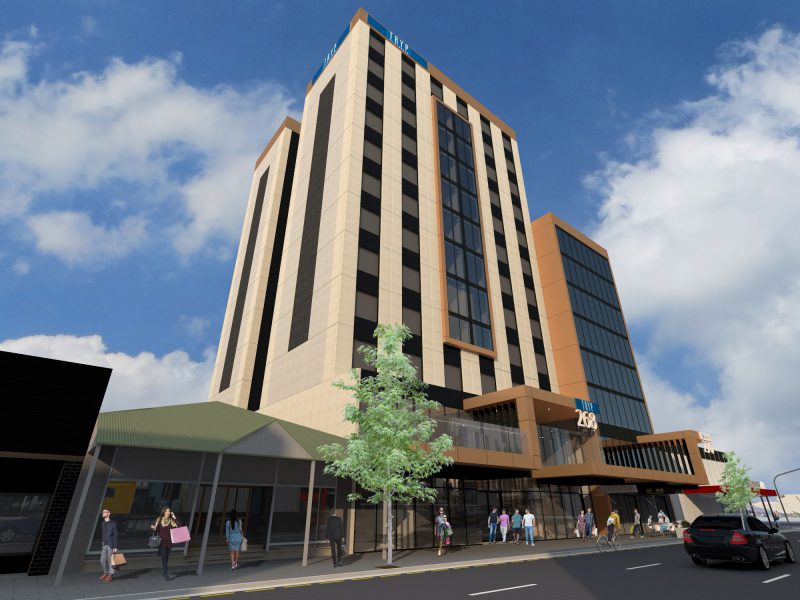 "TRYP by Wyndham is a vibrant brand, which appeals to the modern traveller. We are excited to be bringing this exciting urban concept to Adelaide, a city that is attracting visitors from all over the world. When it opens, the hotel's stylish design and tailored experiences will enable guests to explore the city like a local," he added.
"With TRYP by Wyndham Pulteney Street, we plan to bring a unique design concept to Adelaide. We want to develop an iconic hotel that becomes an Adelaide treasure and invites guests to experience the very best of the city," said Zis Ginos, Director, Ginos Group.
TRYP by Wyndham Pulteney Street Adelaide will be managed by Resort Management by Wyndham, which currently manages 45 properties across Australia, New Zealand, Fiji and South East Asia.