Accor's branded residences portfolio is set to triple globally as the company's fast-growing business line continues to soar across the globe.
Revealed at the 45th Annual NYU International Hospitality Industry Investment Conference in New York this week (June 5), Accor is welcoming residents home at some 40 branded residence communities around the world, with another 100-plus projects under development, across 20 distinct brand collections.
By 2027, the company expects to have more than 150 branded residences in operation, an increase of more than 300%.
These properties are supported by Accor One Living, the company's industry-first platform focused on the development, design and operation of mixed-use projects and branded living communities.
Through Accor One Living, homeowners, guests, and partners are connected to Accor's diverse ecosystem of brands, expertise, and solutions – creating a constant flow of new opportunities to live, work, and play, according to Accor One Living Chief Business Officer, Jeff Tisdall.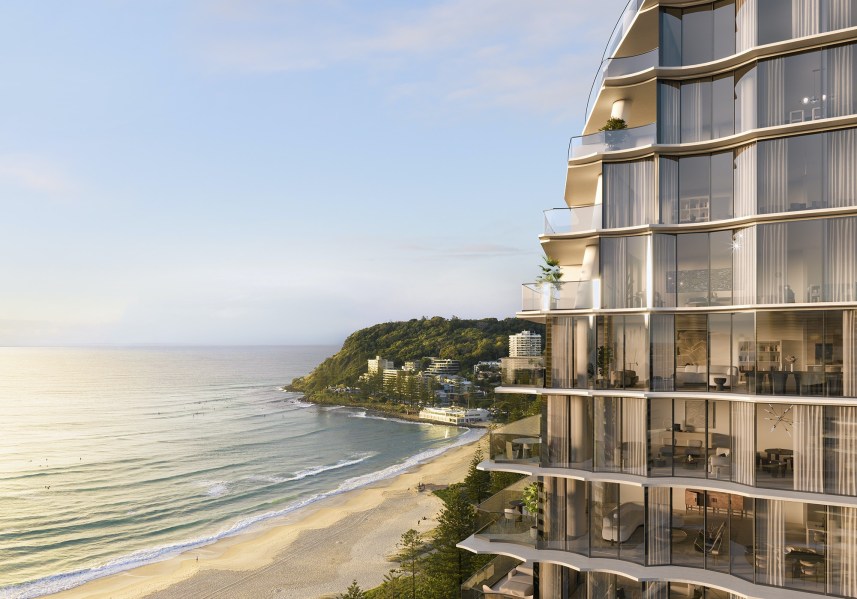 "The intersection of private residences and lifestyle brands is one of our most compelling areas of growth right now – two areas in which Accor leads the global hospitality industry and is continuing to push forward," he said.
"Around the world, we are seeing strong demand for homes that are anchored by the comforts and promises of a beloved brand experience, providing a sense of belonging and community.
"This is particularly true for our lifestyle brands, where we see an important and growing segment of residential buyers who are seeking design-led brands, with unique personalities that celebrate modernity, creativity, compelling food and drink, and extraordinary experiences."
Tisdall said the branded residential space is one of the fastest growing sectors in real estate, while lifestyle is the fastest growing category in hospitality – appealing to a new generation of homeowners who appreciate a modern and casual sense of luxury.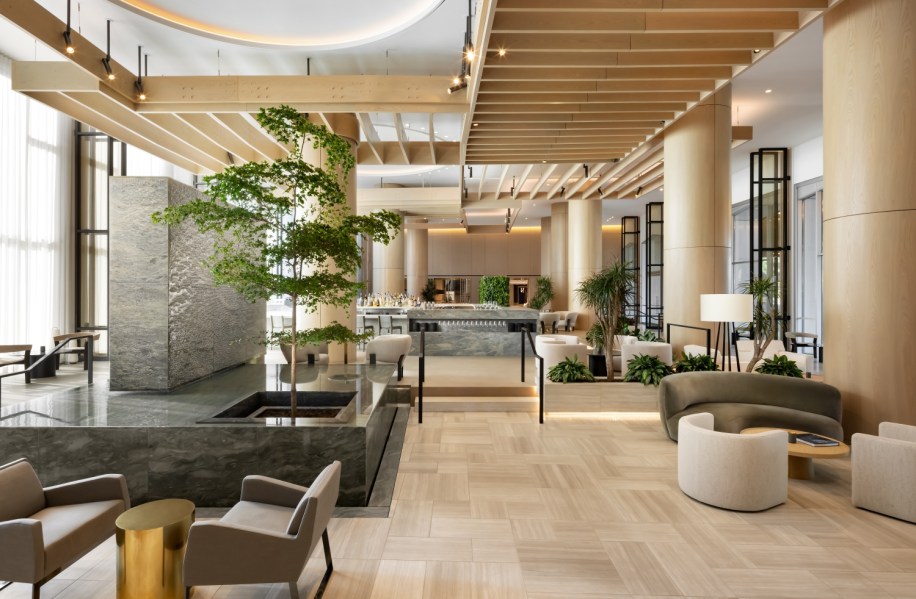 "Ennismore, the leader in lifestyle hospitality in which Accor holds a majority shareholding, has 11 branded residences open and 26 under development, including Mondrian Residences Burleigh Heads in Gold Coast, Australia; and Maison Delano Residences, Seoul," he said.
"One of the strongest markets in the world for Ennismore branded residences right now is Dubai, where the lifestyle collective currently offers three unique projects, all of which have been extremely well-received by homebuyers."
In the luxury segment, he said Accor continues to draw strength from its world-renowned classic brands such as Raffles and Fairmont, with the latter a pioneering force that has led the market in creating luxury private residences for more than 20 years.
Flagship developments include The OWO Residences by Raffles in London – a magnificent historical renovation project undertaken with visionary partners and owners Hinduja Group and Onex Holding; Raffles Residences Boston Back Bay; Fairmont Residences Century Plaza in Los Angeles; and Fairmont Residences Royal Palm Marrakech.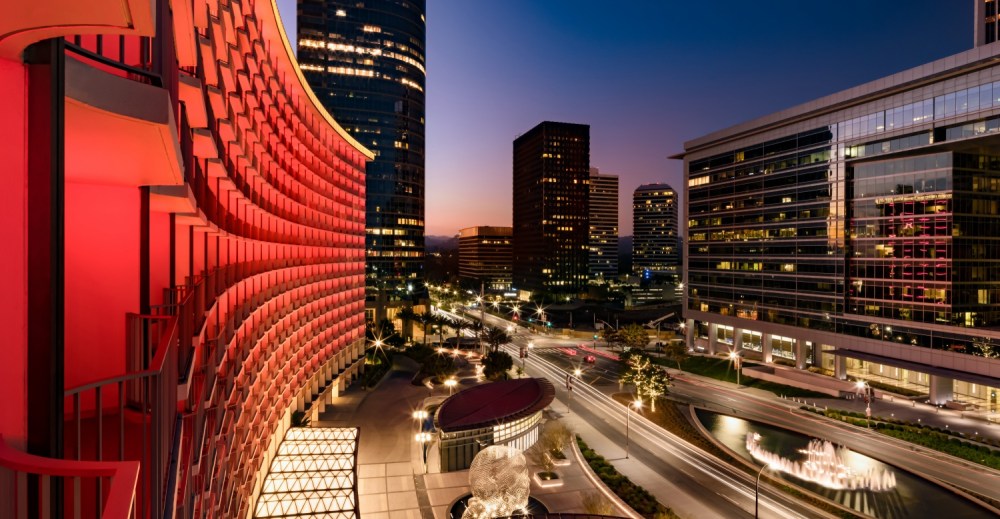 With more than two decades of experience as a leader in branded residences, Accor One Living also supports the integration of other innovative hospitality products into mixed-use developments anchored by its hotels and resorts, including private clubs, coworking and flexible office space solutions.
Accor One Living pulls the specialized expertise required to support each phase in the life cycle of the projects it supports, into a single organization.
These tailored, 360-degree solutions enrich the experiences of guests and homeowners alike, while enabling investment partners to unlock value by extending management solutions across multiple components of the same mixed-use development and through the thoughtful sharing of amenities, facilities and infrastructure.
According to Savills International Development Consultancy, the branded residential sector has grown 150% over the past decade, creating more than 100,000 units across 640 projects around the world, with an expectation to exceed 1,100 projects by 2027, nearly doubling the current supply levels.
"Global demand for branded residences is being driven by a number of societal and demographic trends," Tisdall said.
"Growth drivers include a post-pandemic surge in demand for a second or even third home-away-from-home; the desire for seamless, turnkey recreational homes that can be cared for and even rented out while homeowners are away; and generational wealth transfer among high net worth and ultra-high net worth buyers who see real estate as an important element of their wealth management strategies and family legacies."
ESSENTIALS: GETTING TO NEW YORK CITY
The best way of getting to New York City in comfort and style.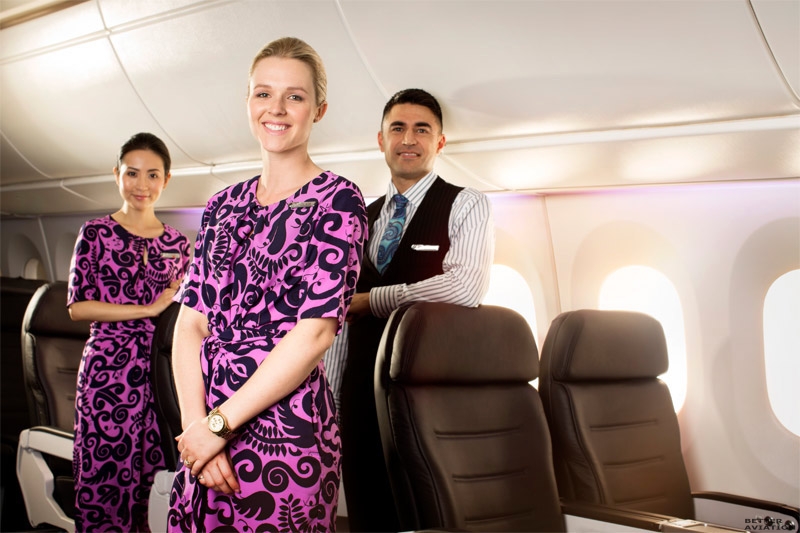 Air New Zealand offers fantastic Kiwi hospitality
AIR NEW ZEALAND BUSINESS PREMIER
Air New Zealand has launched flights to New York City direct from Auckland, the new flagship route for the airline.
The new flights are operated by Air New Zealand's flagship Boeing 787-9 Dreamliner, which features three cabins, Economy, Premium Economy and up the front, Business Premier, headlined by flatbed seats (featuring mattress toppers and large pillows for overnight flights), fantastic food and wine, thousands of hours' entertainment and brilliant Kiwi hospitality.
The flights to New York feature a new international menu showcasing the best New Zealand to one of the world's leading gourmand nations, the United States of America.
Onboard, premium customers can enjoy the likes of seared salmon from Marlborough, free-range chicken from Waikato and crisp salads picked straight from orchards and fields in Gisborne, Waikato and the Manawatū.
On the wine front in Business Premier, expect some of New Zealand's best drops, including Felton Road's 2016 Block 3 Pinot Noir from Central Otago, the Stonecraft 2018 Crofters Syrah from Hawke's Bay and the Kumeu River Mate's Vineyeard Chardonnay.