A $30 million investment to transform an existing property into a brand-new Pullman hotel – the first for Melbourne's CBD – has been officially unveiled.
Owned by Erdigroup and operated under Accor's upscale, cosmopolitan Pullman brand, the new Pullman Melbourne on Swanston emerges following a complete rebuild and rebrand of the property formerly known as The Swanston Hotel Grand Mercure.
Erdigroup CEO Ricky Jeffs said the Pullman Melbourne on Swanston team had challenged hotel convention in delivering the transformative project, raising the bar on hotel product in the city.
"The original building was stripped-back to its structural bones – nothing was left untouched in the major overhaul, which has delivered a striking façade, re-designed guest rooms, a designer lobby, a brand-new restaurant and an exclusive club lounge overlooking the city," he said.
Rising 15 levels and offering captivating views of the CBD from its exceptional location, the hotel comprises 204 guestrooms and suites and is ideally positioned on Swanston Street at the gateway to the Little Bourke Street precinct – home to Melbourne's best shopping and dining.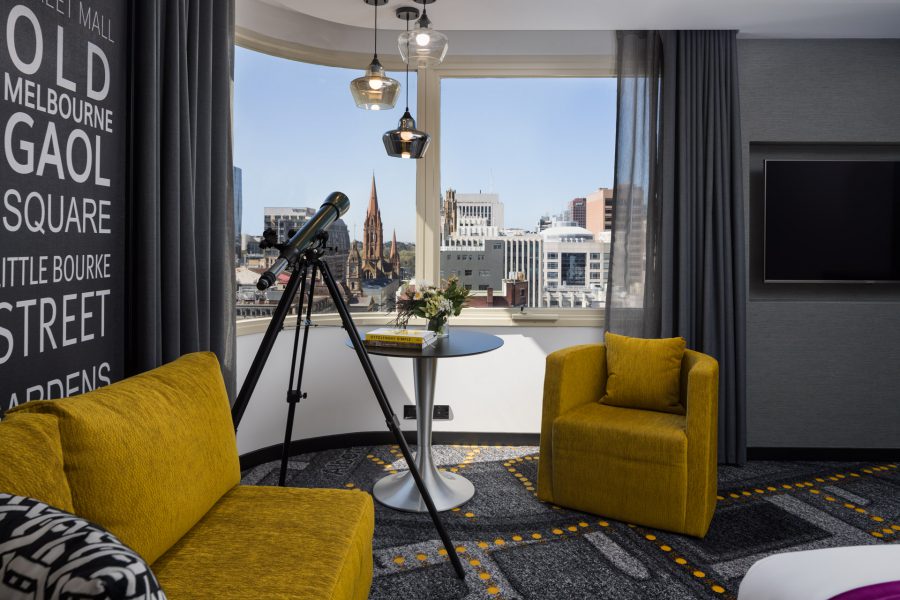 Four different interior designers were engaged to create unique spaces throughout the hotel, offering guests an element of the unexpected at every turn. Rothelowman, STUDIO MAC, interiors by Foster and P49 have created an eclectic mix of sophisticated urbanism.
Jeffs said the new hotel played on its 'hidden' laneway entrance from Little Bourke Street and aimed to provide guests an authentic Melbourne experience.
"Key to the hotel's design is an intriguing laneway entry that draws visitors in from Little Bourke Street through an 'architectural tunnel' opening onto an arresting lobby space to provide a distinct sense of arrival for guests," he said.
"The hotel has been tailored to smart, successful business and leisure travellers who value immersive spaces, trendsetting food and beverage and leading-edge design – it will offer a seamless and intuitive experience, while providing access to Melbourne's famed arts, culture, shopping and fashion."
Tucked away on the mezzanine level, the new designer Eva's Restaurant & Bar offers all-day dining and drinks and has been carefully designed to express an urbane dining aesthetic and welcoming atmosphere to appeal to locals and visitors alike.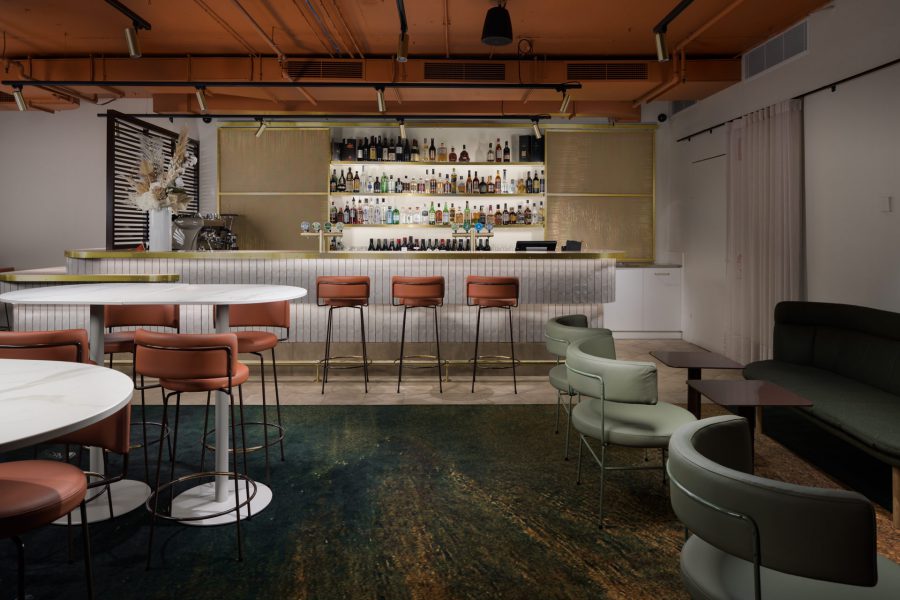 A further feature of the new hotel is the exclusive Club Lounge, a Pullman brand signature. Located on level 15 and boasting breath-taking views of the city, the hotel's spacious Club Lounge operates across an entire floor and is dedicated to guest convenience and comfort. Club guests also have access to an exclusive private event space, Room 1954.
"Accor and Erdigroup have a long and successful relationship, and we are thrilled for the opportunity to partner with them again on this landmark project for Melbourne's CBD," said Accor Chief Operating Officer – Pacific, Simon McGrath.
"We applaud Erdigroup for their investment, commitment and vision to reinvent this hotel and introduce the well-respected Pullman brand – the fastest growing upper upscale brand in Asia Pacific – to Melbourne's heart.
"Erdigroup's incredible vision is evident in every detail of this project – Pullman Melbourne on Swanston is a celebration of innovative architecture, style, wellbeing and importantly for this location, great gastronomy," he said.
While new, the hotel will continue a long tradition of generous hospitality and local knowledge through its owners.