Wyndham Hotels and Resorts is on target to reach the milestone 10,000 hotels and 1 million rooms mark in the next couple of years as the company continues its robust expansion across the globe.
Australasia is one of the key regions helping that growth for the world's largest hotel franchising company, with Wyndham's portfolio of 40 hotels set to double on the back of strong demand.
Speaking to WAYFARER at the 2019 Wyndham Global Conference in Las Vegas this week (Sep 25), Wyndham Hotels and Resorts' President and CEO, Geoff Ballotti, said international markets were playing a significant role in the growth.
"We have been on a growth trajectory unlike any others of late," he said. "Our growth trajectory has been very consistent at between 2% and 4% on a net rooms growth basis [per year], which is about the same in terms on what we have been growing from a hotel standpoint on average at 3% per year.
"Our growth, however, is accelerating and it has been picking-up internationally.
"International [markets] is really where [the growth] is and there is tremendous excitement in Greater China, where we have around 500 hotels in the pipeline.
"That falls under into our guidance range of 2%-4%, but [our pipeline] has been growing far more quickly for us internationally than domestically [in the United States]," he told WAYFARER.
The 20-brand strong company currently has approximately 9,200 hotels across more than 80 countries on six continents, representing some 817,000 rooms, and a pipeline of around 180,000 rooms, representing approximately 2000 new hotels.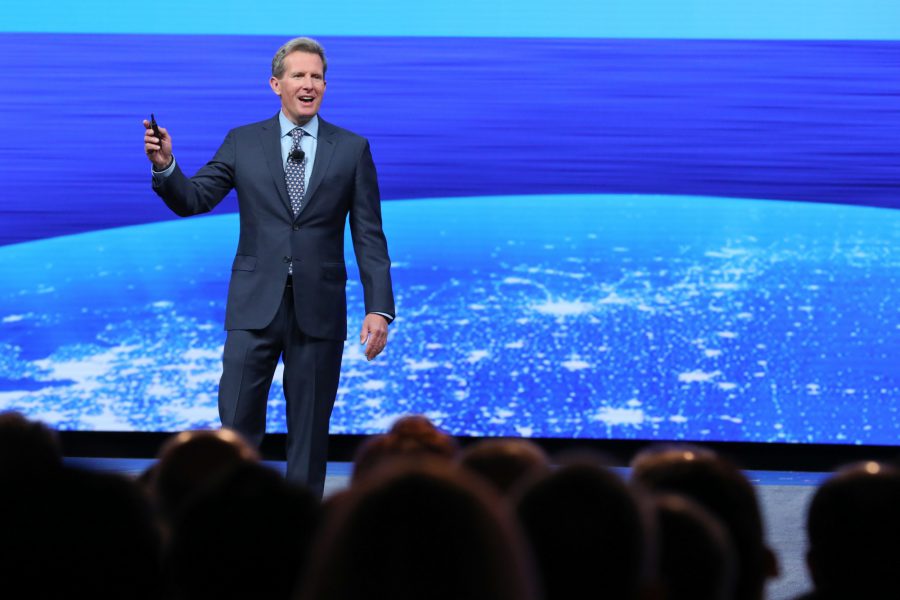 Wyndham Hotels and Resorts CEO Geoff Ballotti says the company is on a strong growth trajectory
In the second quarter of this year alone, Wyndham's pipeline was up 16% year-on-year on a new construction basis, with a lot of the demand for brand new hotels being driven out of the Asia-Pacific region.
The biggest nation in Asia-Pacific for Wyndham is Greater China, with the largest international franchisor in the nation recently announcing plans to open a staggering 500 new hotels over the next three years, taking its total to more than 2,000 hotels there by the end of 2022.
Outside of Greater China, Wyndham opened its 150th hotel in Asia-Pacific this week, with many countries including Australia, South Korea and Thailand all expecting to significantly boost new hotel numbers over the next couple of years.
In Australia and New Zealand, Wyndham has approximately 40 hotels in operation and has expectations to double the portfolio over the next couple of years, driven by strong demand for hotels under the Wyndham, Ramada, TRYP and recently-introduced Days Inn brands.
Wyndham's strong pipeline is coming from organic growth, however, Ballotti didn't rule out further acquisitions to further grow the size of the company, which has been built up on a remarkable scale through purchasing other chains.
"Every 18 months we acquire and it's been about 18 months since we acquired the last one," he said, noting the company "nothing to announce today" but would look at acquiring a brand "if an opportunity presented itself that made sense and it was asset light and ticked all the boxes".
"Every one of our 20 brands has been acquired with the exception of two [Wingate and Trademark]," Ballotti said.
The 2019 Wyndham Global Conference is being held in Las Vegas this week, with more than 7000 delegates in attendance from across the globe.