United Airlines created history this week (Oct 30), by flying the first scheduled non-stop passenger service by an American carrier from the US mainland to Queensland with the launch of San Francisco to Brisbane flights.
The services are operated by a Boeing 787-9 Dreamliner aircraft and the new Brisbane services came on a big weekend for United, with the carrier also re-launching Houston-Sydney and Los Angeles-Melbourne and increasing San Francisco to Melbourne from three flights a week to a daily operation.
United Airlines' Senior Vice President of Global Network Planning and Alliances, Patrick Quayle, said the launch of flights to Queensland was a momentous occasion for the airline.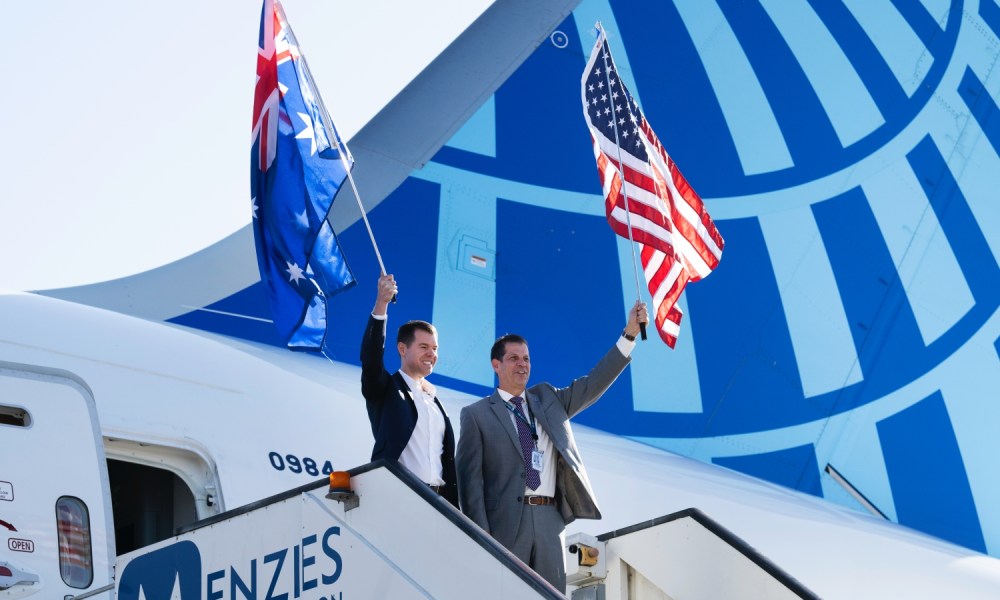 "United has a long history in Australia, and with our new partnership with Virgin Australia, now is the ideal time to expand our service and offer additional convenient flight options to our customers on both sides of the Pacific," he said.
"We are delighted to work with the Queensland Government and Brisbane Airport Corporation to launch new non-stop flights between Brisbane and San Francisco."
Quayle said with a connection hub at San Francisco flying to more than 80 North American cities, offering easy passenger flows into the Queensland market.
Brisbane Airport Corporation CEO, Gert-Jan de Graaff, said the arrival of flight UA96 from San Francisco to Brisbane was an exciting day for the airport.
"In 1928, Sir Charles Kingsford Smith and his crew became the first to fly across the Pacific from San Francisco to Brisbane," he said.
"94 years later, the route they pioneered will now deliver thousands of tourists to Queensland.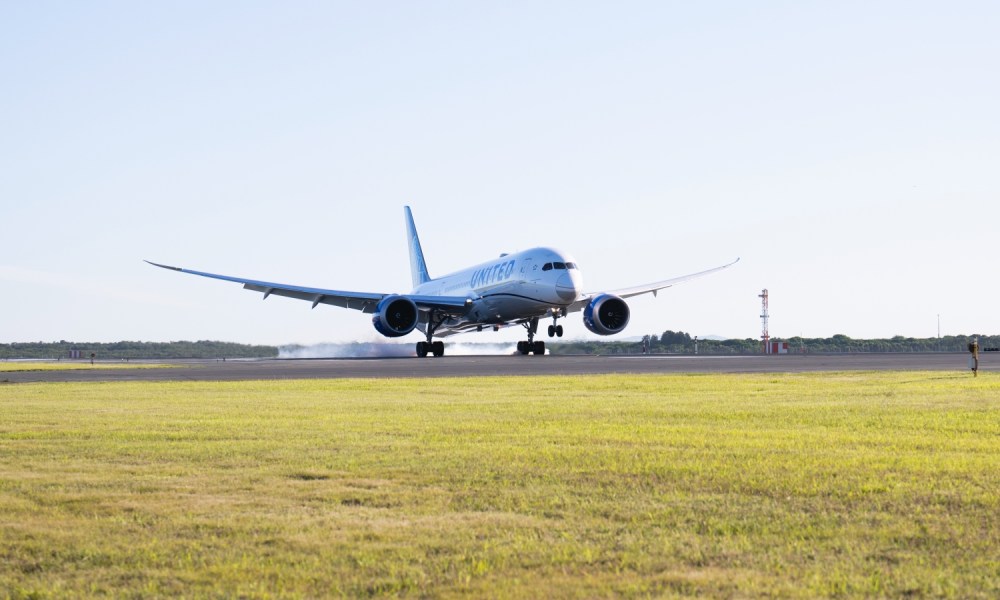 "That first pioneering journey took 83 hours and 38 minutes. Now it's a 13-hour and 45-minute flight. And the historic Southern Cross aircraft sits opposite our International Terminal where United Airlines docked."
United Airlines will fly between San Francisco and Brisbane three times per week using the Boeing 787-9 Dreamliner and onwards connections will be available to and from more than 80 North American cities.
On the other side of the world, thanks to United's partnership with Virgin Australia, US passengers can connect to 53 locations around Australia.