The Beverly Hills Hotel, one of the world's most iconic and legendary properties, is celebrating 110 years in 2022 and in a special episode of the Wayfarer TV show, we take you inside this amazing venue that first opened to guests in 2912, prior to the founding of Beverly Hills itself.
To this day, the iconic property remains at the heart of the star-studded Beverly Hills community, and it is devoting all of 2022 to the 110th Anniversary celebration of its heritage not only as the first official landmark in Beverly Hills and second home to Hollywood royalty, but also as a standard-bearer in hospitality for future generations.
In celebration of its anniversary, the hotel will be featuring a range of special activities and offerings – including the traditional McCarthy Salad, Anniversary Libations in the Polo Lounge, a Summer Movie Series and more – throughout the year for guests and locals alike.
"Known as the epicenter of Hollywood, The Beverly Hills Hotel has been the favourite spot for generations of legendary stars and deal-makers," said The Beverly Hills Hotel General Manager, John Scanlon.
"It is one of the most unique institutions in the world. Hollywood was built around our hotel and so was the city of Beverly Hills.
"Our guests enjoy knowing that when they walk up our red carpet, they are walking the same steps as virtually every movie star that has ever lived.
"This is something that, simply, cannot be replicated. We are very excited to be celebrating 110 years of incredible history, and look forward to welcoming future generations to The Beverly Hills Hotel," he said.
ESSENTIALS: GETTING TO LOS ANGELES
The best way of getting to Los Angeles in comfort and style.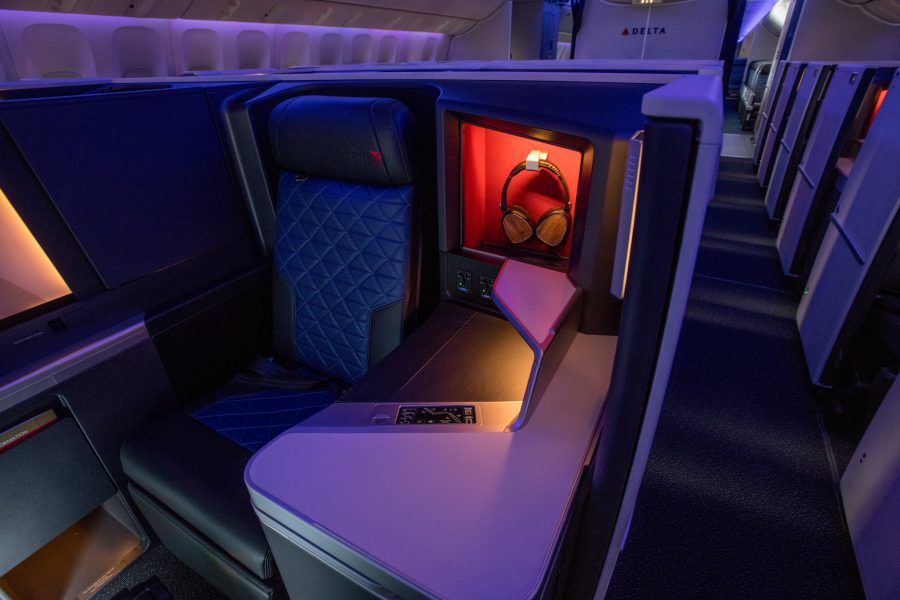 The luxurious Delta One Business Class suite
DELTA 'ONE' BUSINESS CLASS SUITES
WAYFARER recommends flying to Los Angeles in the airline's brilliant Delta One Suite, which was first unveiled in 2017 and has quickly become one of the best Business Class cabins in the sky.
The Delta One Suites – now available on the Airbus A350-900 (on flights to Sydney), Airbus A330-300neo and selected Boeing 767-300ER aircraft – are more of a global first class offering than a business class product and the offering is nothing short of exceptional.
In the stunning cabin, expect sliding doors for privacy, fully-flatbed seats that are wide at 24-inches and recline to 81-inches, hundreds of hours of entertainment, delicious food and wine, stylish amenity kits, brilliant service and a turn down service that means you'll arrive in Los Angeles refreshed for the day ahead.