Singapore Airlines' low-cost carrier Scoot is set to resume services to the Gold Coast three times per week from February 14, following the Queensland Government's announcement of quarantine-free international travel into the state from tomorrow (Jan 22).
Scoot Chief Executive Officer, Campbell Wilson, said throughout the COVID-19 pandemic, the carrier has continued to operate flights into and out of Australia, allowing key trade channels to remain open and connected, thus supporting essential travel.
He said the reinstatement flights between Singapore and Gold Coast allows Scoot to better support a myriad of business and leisure travels needs.
"Scoot is delighted to be the first airline to resume international flights to and from Gold Coast, which will allow us to better support pent up demand for a myriad of business and leisure travel needs," Wilson said.
"Having flown more than 65 million customers with over close to a decade of flights, Australia remains a much-loved travel destination. Scoot served close to 130,000 travellers between Singapore and Gold Coast alone in 2019, just before the onset of the COVID-19 pandemic.
"With our current network of 70 destinations, Scoot is looking forward to providing customers with opportunities to once again reignite their wanderlust, reunite with loved ones, and reconnect with concordant business counterparts."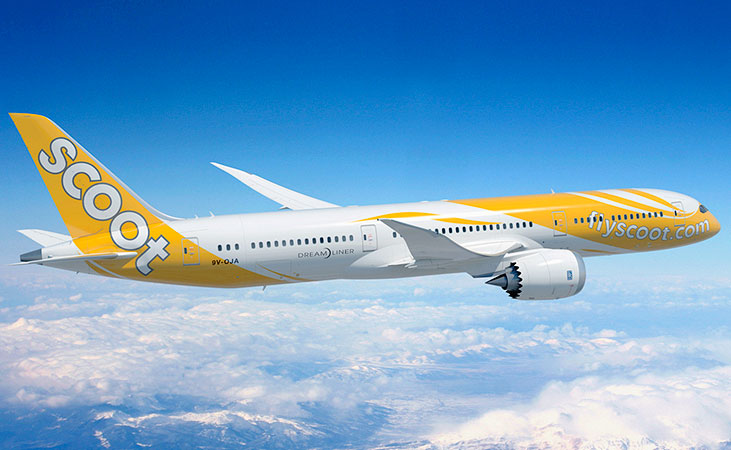 Queensland Airports Limited CEO, Chris Mills, welcomed news of Scoot returning to the Gold Coast from next month.
"We can't wait to see Scoot again, and welcome visitors from Singapore back to the Gold Coast," he said. "It is fantastic to have a date for Scoot recommencing services, so soon after the Queensland border was reopened to international travellers.
"Many locals will be keen to book their trip, whether it's to catch up with family and friends or experience everything Singapore has to offer. And the Gold Coast will be a very attractive destination for international visitors."
Alongside the Gold Coast, Scoot also operates to three other Australian cities – Melbourne, Perth, and Sydney.