Qatar Airways launched its new QSuite Business Class product in early 2017 and the airline's CEO, His Excellency Akbar Al Baker, promised it would revolutionise travel across the globe.
He has certainly come through on his promise because QSuite has become a first class product in business class and it is an experience that right now that is one of the best in the sky.
Patented by Qatar Airways, Qsuite features the industry's first-ever double bed in Business Class, as well as private cabins for up to four people with privacy panels that stow away, allowing passengers in adjoining seats to create their own private room, a first of its kind in the industry.
Adjustable panels and moveable TV monitors on the centre four seats allow colleagues, friends or families travelling together to transform their space into a private suite, allowing them to work, dine and socialise together.
Wayfarer TV Host and Editor-In-Chief James Wilkinson reviews the Qatar Airways QSuite in the video above
The QSuites feature sliding doors, which means if you are travelling alone, as a couple or as a family of four, it is the most ever privacy ever seen in a business class cabin.
The suites offer ambient mood lighting, fully lie-flat beds and generous storage space, creating a private areas that's excellent for sleeping, eating, relaxing or working.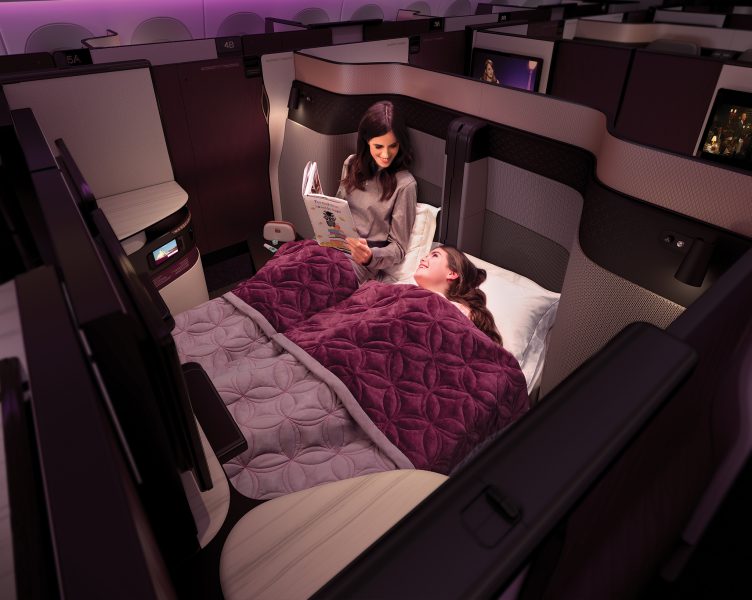 One of the best features is the media panel, which includes an all-access power port, alongside USB, HDMI and NFC capabilities.
The media can be played back on high definition large screen televisions, which feature over 4,000 entertainment options.
When you couple that with the airline's new super high-speed WiFi, you'll be online, powered up and entertained for the whole flight.
When it comes to eating, Qatar Airways offers a dining on demand service that consists of both Arabic and Western Dishes. A number of fine wines are available onboard, including premium French champagnes and impressively, a number of Australia's best wines.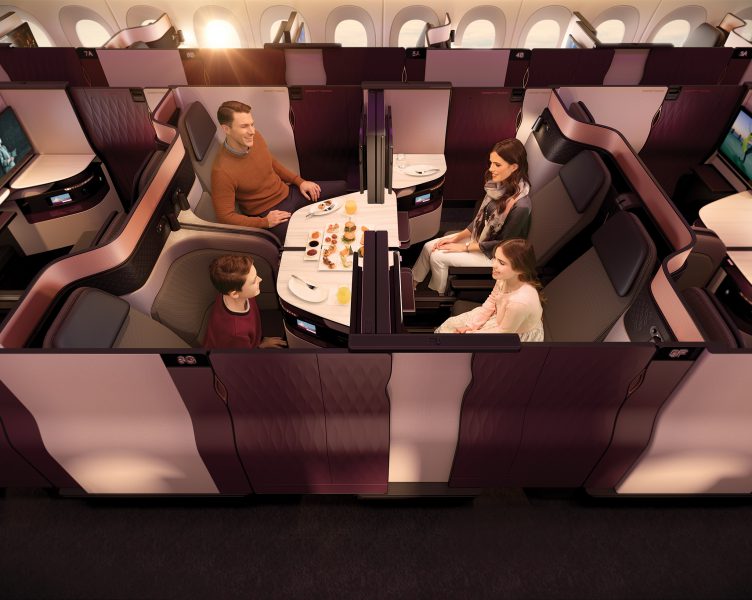 On long haul flights, you'll find a bespoke turn down service complete with pillows, a quilted mattress and a soft, plush duvet.
While the cabin crew make your bed, you'll be hopping into some sleepwear from the White Company before freshening up with some Castello Monte Vibiano skin care products.
The service from cabin crew is extremely impressive and it adds up to an exceptional experience in the sky.
The Qatar Airways QSuite is currently available on the airline's Airbus A350-1000s and selected Airbus A350-900s and Boeing 777-300ERs.