Qatar Airways has revealed a new flight schedule from December 1 from Doha to Australia and in the process, launched a massive global sale as a 'welcome back' present to Aussie travellers.
The leading carrier will operate daily flights from Sydney and Melbourne to Doha, along with three weekly flights to Adelaide, Brisbane and Perth.
"As Australia reopens, we invite passengers to rediscover the world with the world's best airline as we remain committed to serving Australia," said Qatar Airways Group Chief Executive Officer, His Excellency Akbar Al Baker.
"Passengers can travel with peace of mind knowing that Qatar Airways is committed to safety, and our 5-star COVID-19 safety rating is a testament to our efforts to stay the leading global airline for bio safety."

.
WAYFARER's James Wilkinson reviews the Qatar Airways QSuite offering
He said Qatar Airways, which has maintained its Australian routes throughout the pandemic and carried over 330,000 passengers in the process, has been setting industry benchmarks for COVID-19 biosafety and hygiene by being the first airline to receive the Skytrax 5-stars COVID-19 Safety ratings, with 99.988% of its passengers traveling COVID-19-free.
"When you travel with Qatar Airways, you're flying with the world's best airline as we strive for excellence in every aspect of our business," he said. "We have proven to be a safe and reliable airline for customers and our trade partners as we stand by them through good and bad times by never stopping flying throughout the pandemic.
"We are proud to have maintained services to Australia by operating an honest and stable network, even expanding our Australian operations during the crisis, and transporting hundreds of tonnes of cargo to maintain vital supply chains for Australian agriculture exporters."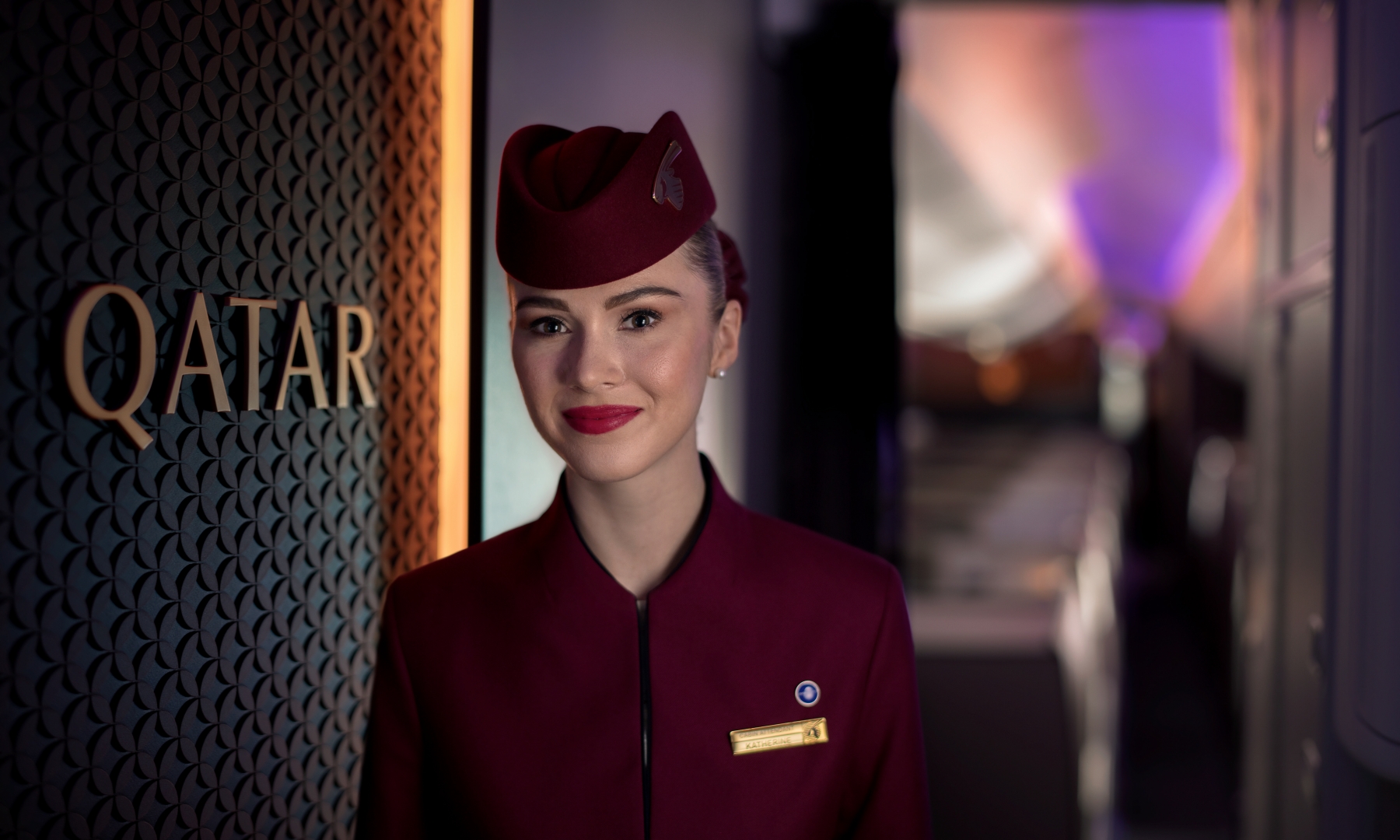 Qatar Airways is also celebrating the reopening of international borders with a range of special fares and offers available until November 11, 2021, for travel between February 1 and October 31, 2022.
The sale includes popular destinations including Spain, Greece, Italy, France, the United Kingdom, Turkey and more. Some of the sale airfares include Melbourne to Barcelona from AU$1,409 return in Economy Class, or to Paris from AU$8,899 return in Business Class. Flights from Sydney start from AU$1,449 return to Athens in Economy Class, and AU$8,999 return to Rome in Business Class.
Most recently, Qatar Airways won Skytrax World's Best Airline award for the 6th time, alongside Best Middle-Eastern Carrier, Best Business Class, Best Business Class Seat and Best Catering for Business Class.