Qatar Airways is partnering up with Discover Qatar for the 'World's Best Value Stopover' packages in Doha, with 4- and 5-star hotels from just US$14 per night.
The packages consist of up to a 4 night stay in Doha for vaccinated travellers and provide an opportunity to experience the World's Best Airline, as recently awarded by Skytrax, and Qatar's renowned hospitality in some of the best hotels in the Middle East.
The themed stopover packages, available to travellers from over 95 nationalities are designed to cater to different interests, from a thrilling desert safari to disconnecting and enjoying luxurious resorts, spas and restaurants, visiting brilliant museums, galleries and various public art installations in the country's thriving arts scene.

.
Wayfarer's James Wilkinson reviews Qatar Airways' revolutionary QSuite
"With our great value stopover packages, we look forward to welcoming visitors to experience Qatar's unrivalled hospitality from anywhere on our global network," said Qatar Airways Group Chief Executive, His Excellency Akbar Al Baker.
"Working closely with Discover Qatar, we have designed unique and personalised experiences for travellers to enjoy two holidays in one journey, where we aim to showcase our world renowned service and authentic culture to the world.
"As our passengers plan their journeys across our network of over 140 destinations, we hope this exciting opportunity enriches them with a combined experience of the World's Best Airline and the country's memorable warmth and touristic highlights," he said.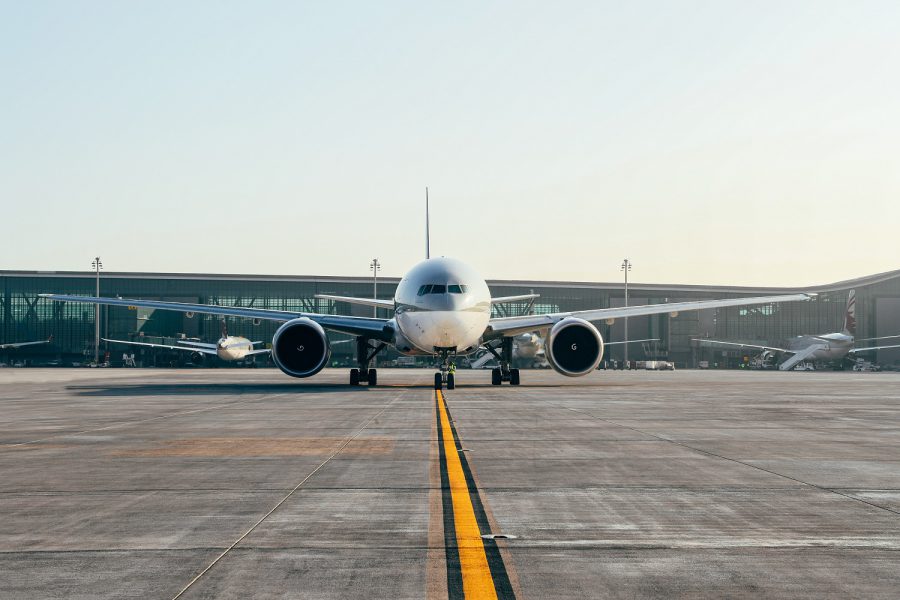 A Qatar Airways B777 at Hamad International Airport in Doha
Additionally, stopover passengers can also witness the country's exciting preparations to host the much anticipated FIFA World Cup Qatar 2022, as the entire population gears up for the world's most prestigious sporting event, alongside the recently-announced Qatar F1 Grand Prix.
Qatar Airways was recently announced as the 'Airline of the Year' by the international air transport rating organisation, Skytrax, in addition to securing five additional awards including World's Best Business Class, World's Best Business Class Airline Lounge, World's Best Business Class Airline Seat, World's Best Business Class Onboard Catering and Best Airline in the Middle East.
Additionally, the airline's hub, Hamad International Airport, was also recently recognised as the 'Best Airport in the World 2021', ranking at number one in the Skytrax World Airport Awards 2021.