Marriott International's playful and exciting Moxy Hotels brand has made its Australian debut with a stylish new-build property opening at Sydney Airport this week (Aug 22).
Located a short walk from the domestic terminal, Moxy Sydney Airport is true to the brand's experiential voice, with a hotel boldly that reinvents the traditional hotel stay with vibrant guest experiences and lively, sociable service, according to General Manager, Michelle Scott.
"Mascot, with its rich transit and industrial history, has been the birthplace of various transformative moments in Sydney's history, so it's the perfect location to launch Moxy's first hotel in Australia," she said.
"We are raising the bar in the airport hotel scene, with an urban hotel in an airport precinct where guests will have everything they want and nothing they don't.
"Connecting with travellers through our spirited service, the Moxy Crew bring to life Moxy Sydney Airport as Sydney's gateway to play," Scott said.
Inspired by Mascot's industrial and art-deco heritage, Moxy Sydney Airport features stylish interiors that are brought to life by eminent Canadian interior designers MAED. COLLECTIVE, instilling new experiences around every corner.
The hotel's façade is distinguished by a striking public art mural created by local artist Elliott Routledge, renowned for his distinctive, abstract designs.
Routledge has also created a sculpture that celebrates Moxy's Play On spirit, rising from a podium on level four to catch the eyes of fun-hunting guests and locals.
The lobby's exposed ceilings, wrought iron beams, and natural materials capture the open, airy feel of a converted warehouse, paying homage to Mascot's historic factory buildings. Designed as a multi-functional work and interactive social space, the lobby is centred around the hotel bar where guests check in with a complimentary 'Get Moxy' signature cocktail.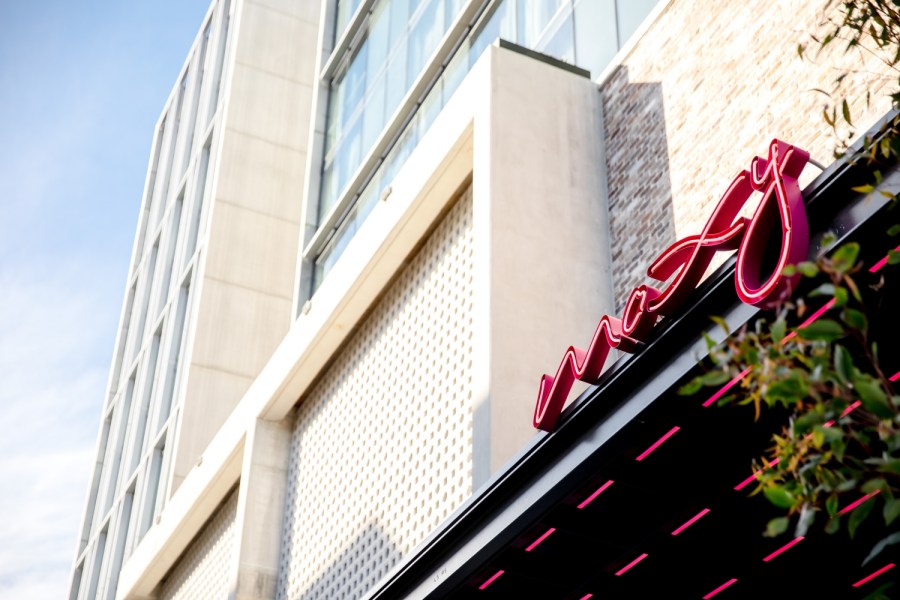 Within the lobby, guests can also enjoy the hotel's Living Room, a laid-back communal space where guests can relax surrounded by a curated collection of eclectic and nostalgic pieces, including a 1970s photobooth and reclaimed vintage lounge chairs.
The industrial-chic bedrooms combine functionality and flexibility with edgy detail. Cleverly designed to maximise space, the rooms feature modular furniture including Moxy's signature Stellar Works foldable workspace desks and chairs, as well as smart features like peg walls to allow guests the flexibility to adapt the room to their needs.
Tech-savvy touches include motion-activated LED lights, keyless entry, 55-inch flat-screen TVs, and complimentary WiFi help, in addition to a retro phone where guests can listen to a themed bedtime story to doze off in style.
"We are thrilled to continue to grow our global portfolio and introduce the energetic Moxy brand to Australia with the opening of Moxy Sydney Airport," said Moxy Hotels Vice President and Global Brand Leader, Matthew Boettcher.
"Sydney is a city of iconic attractions and urban excitement, making it the perfect destination for a spirited brand like Moxy.
"We look forward to welcoming our fun-hunters to this world-class city and experience Moxy's young-at-heart spirit and disruptive hotel experience."
Staking a place in Sydney's iconic food and beverage community, Moxy Sydney Airport's new drinking and dining concepts are unpretentious and laid-back yet still modern and stylish, creating a new centre for Mascot's vibrant social scene.
Bar Moxy is a haven for working and connecting during the day and transforms into a social hub at night, drawing Sydney's top DJ talent.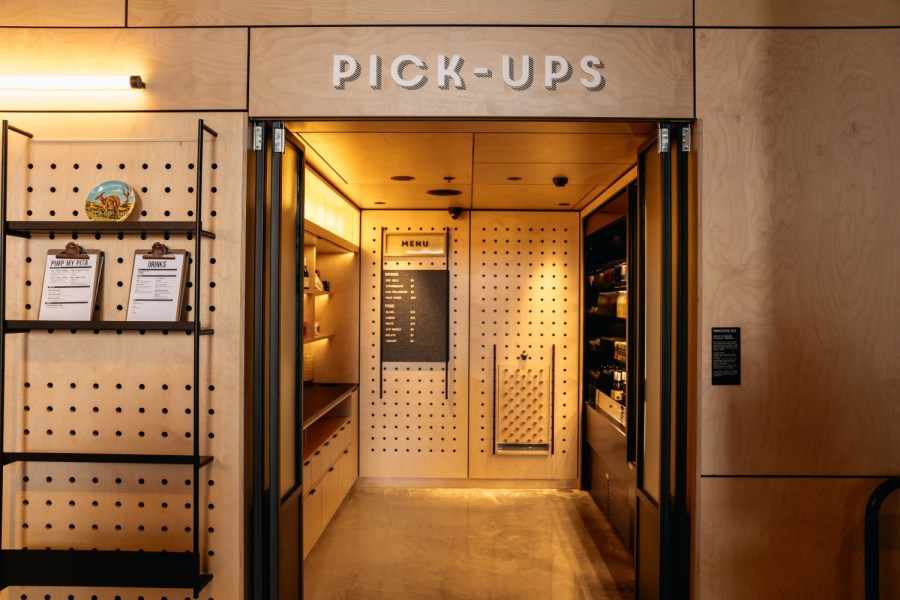 Partnering with local brands including Archie Rose and Young Henry, guests can choose from an extensive list of cocktails, wines, and local brews.
In the evenings, guests can indulge in a playful meal from the Pimp My Pita menu – a fresh and flavoursome Australian street food-inspired concept.
In homage to the iconic Australian Milk Bar, the hotel's streetside cafe, Little Baxter, offers grab-n'-go-bites or a warm and welcoming space for those looking to linger a little longer.
For guests looking for a convenient option without sacrificing flavour, Moxy Pick-Ups offers 24/7 grab-and-go snacks and drinks.