Malaysia Airlines has unveiled its newly refreshed B737-800 NG aircraft, which boasts a new and premium cabin experience.
According to Malaysia Airlines Group Chief Marketing and Customer Experience Officer, Lau Yin May, the new experience features "truly unique features" including new seats, innovative in-flight entertainment on the MHstudio and a refurbished interior "that pays homage to Malaysian identity from the moment they board the flight".
She said the newly refreshed cabin is scheduled to take to the skies end of July 2022 and will be progressively rolled out to more domestic and regional destinations as more of the 38 refurbished aircraft are completed.
"We are thrilled to roll out the newly refreshed B737-800 NG, which will deliver future travel experiences through innovative features from seats to highly customisable inflight entertainment while staying true to our roots by incorporating Malaysian elements in the overall interior cabin design," May said.
"The cabin refurbishment exercise began in 2021, a bold step taken by the airline in response to feedback and suggestions received through customer surveys and various focus group sessions in 2020 to better understand the needs of our customers.
"This demonstrates Malaysia Airlines' commitment to adapt to changing consumer needs and in improving overall customer experience in the post pandemic era.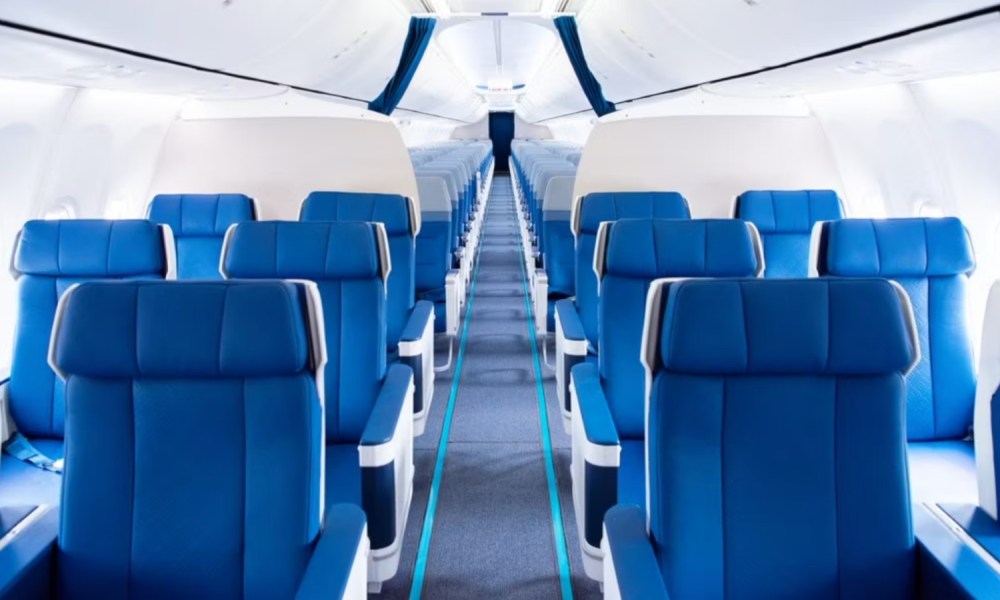 "We are pleased to share that our in-flight entertainment is a game changer offering extensive media content, including award-winning local and international movies and TV series, as well as in-flight shopping.
"All of these are done to give our guests a taste of the warmth and hospitality that Malaysia Airlines is known for whenever they travel with us," she said.
With a fresh and premium cabin environment that features a bright and refreshing colour scheme that is unique to Malaysia Airlines' identity, May said the new interior design represents a progressive step forward.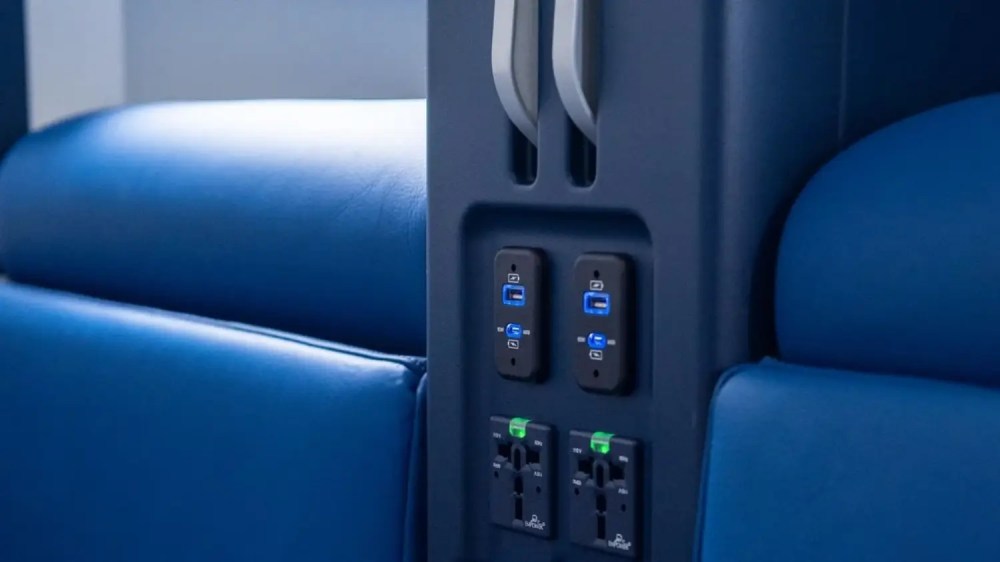 "The airline's guests will notice an infusion of the iconic Malaysian and the national carriers' batik motif that is recognisable worldwide and has such deep representation of the rich Malaysian heritage included throughout the cabin, from the upholstery to the curtains, an ode to the airline's roots. The symbiotic, synergistic design creates a smooth flow across cabin classes," she said.
"Meanwhile, the new seats are ergonomically built with lightweight upholstered leather and designed to provide passengers greater comfort and with enhanced functionality as it comes with personal device holders and power outlets to charge their own personal device.
"These refreshed B737-800 NG will also debut, the next generation wireless in-flight entertainment called MHstudio that gives guests complete control and flexibility to stream content and truly enjoy a wealth of entertainment from preferred TV programmes, movies, podcasts, music and reading materials. For the best experience, passengers are encouraged bring their own listening devices and charging cables on board."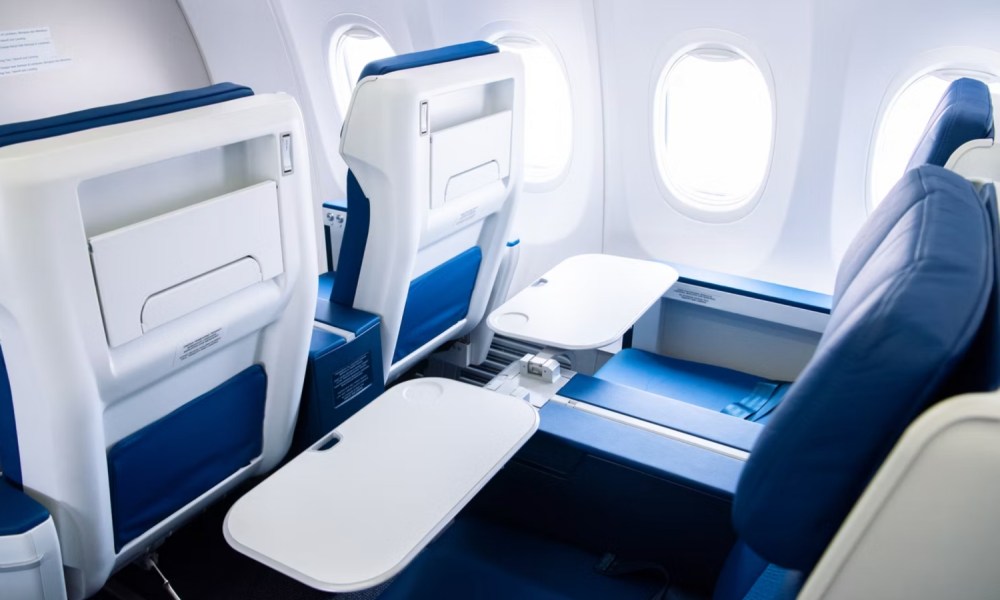 May said for those who have missed the duty-free shopping, they can now easily do so with MHstudio at their fingertips by purchasing on Temptations and can even add on in-flight snacks from its buy-on-board catalogue called MHskysnacks and have them delivered straight to their seat. These services will be made available on selected flights in the fourth quarter of this year.
"It is becoming increasingly important that we do everything with sustainability in mind," she said.
"The all-new features of our refreshed B737-800 NG fleet will reduce our carbon footprint from the reduction of the weight of each aircraft – with the much lighter seats, use of soft cabin dividers and moving away from seatback screens to offer innovative in-flight entertainment features allowing for wireless streaming on board at their convenience."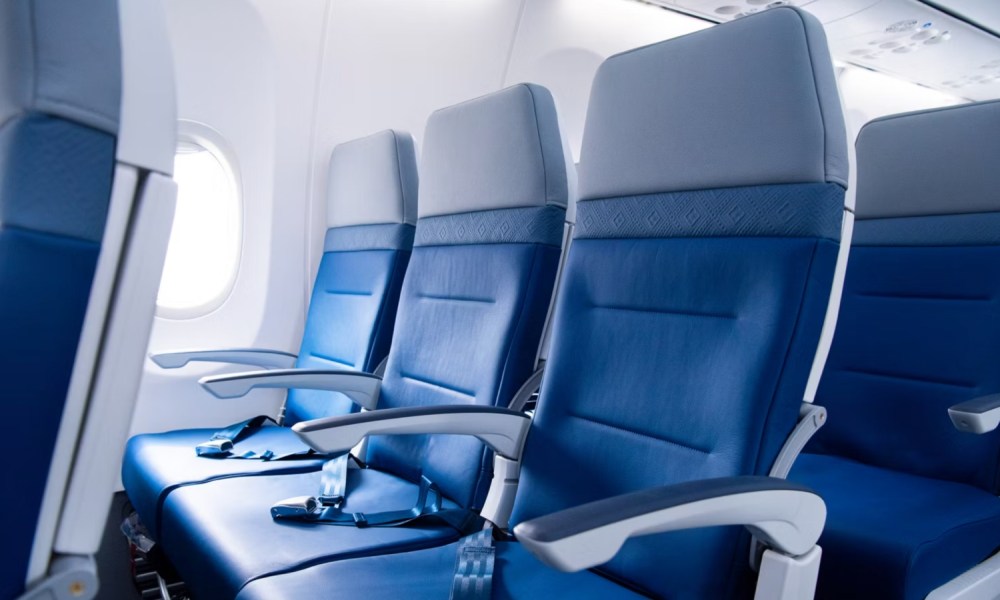 May said the wireless in-flight entertainment, leaner seats, and soft cabin dividers made of lightweight materials, contribute significantly to the airline's ongoing sustainability efforts in which the aircraft fuel burn per passengers will improve by 8%, resulting in a lower carbon footprint on the planet.
The refreshed cabin also comes with a new configuration of cabin seats, with 12 Business Class seats and 162 Economy Class seats, with a 2-2 and 3-3 seat configuration respectively.
May said Malaysia Airlines recently received a 7-star rating for COVID-19 health and safety measures from Airline Ratings and is a member of Travel Safe Alliance Malaysia; strengthening its commitment to ensuring safe and seamless travel by adopting safety and hygiene excellence on-ground and on board their flights so passengers can continue to Fly Confidently.