One of the top new properties in Accor's global network, Fairmont Century Plaza in Los Angeles has been creating headlines for all the right reasons, because the hotel is one of the best hotels the luxury brand has ever seen.
To find out why the property is one of Accor's hottest hotels, Wayfarer host and Editor-In-Chief, JAMES WILKINSON, spoke exclusively on camera in Los Angeles recently to leading hotelier PHILIP BARNES, Regional Vice President – Southern California and General Manager, Fairmont Century Plaza.
To view the video, click on the YouTube image below.
ESSENTIALS: GETTING TO LOS ANGELES
The best way of getting to Los Angeles in comfort and style.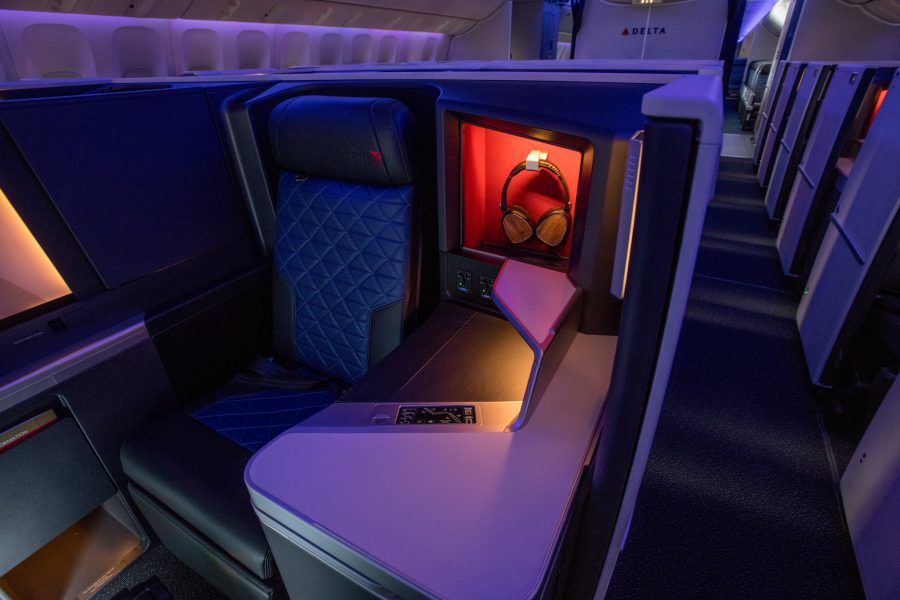 The luxurious Delta One Business Class suite
DELTA 'ONE' BUSINESS CLASS SUITES
WAYFARER recommends flying to Los Angeles in the airline's brilliant Delta One Suite, which was first unveiled in 2017 and has quickly become one of the best Business Class cabins in the sky.
The Delta One Suites – now available on the Airbus A350-900 (on flights to Sydney), Airbus A330-300neo and selected Boeing 767-300ER aircraft – are more of a global first class offering than a business class product and the offering is nothing short of exceptional.
In the stunning cabin, expect sliding doors for privacy, fully-flatbed seats that are wide at 24-inches and recline to 81-inches, hundreds of hours of entertainment, delicious food and wine, stylish amenity kits, brilliant service and a turn down service that means you'll arrive in Los Angeles refreshed for the day ahead.