Hong Kong is home to some of the world's most luxurious hotels, including the tallest on the planet, The Ritz-Carlton Hong Kong.
Ideal for both business and leisure travellers, the hotel occupies floors 102 to 118 of the ICC building and features 312 guest rooms which all offer spectacular views of Victoria Harbour and the city which is one of the most thriving in Asia.
Inside you'll find seven restaurants and bars – including rooftop bar, Ozone, the highest bar in the world at 490 meters above sea level – as well as one of the most luxurious spas in Asia.
In this segment of WAYFARER TV, award-winning host James Wilkinson is in Hong Kong and catches-up with The Ritz-Carlton's General Manager, Pierre Perusset, so find out why the property is so unique.
To view the video, click on the YouTube video below.
ESSENTIALS: GETTING TO HONG KONG
The best way of getting to Hong Kong in comfort and style.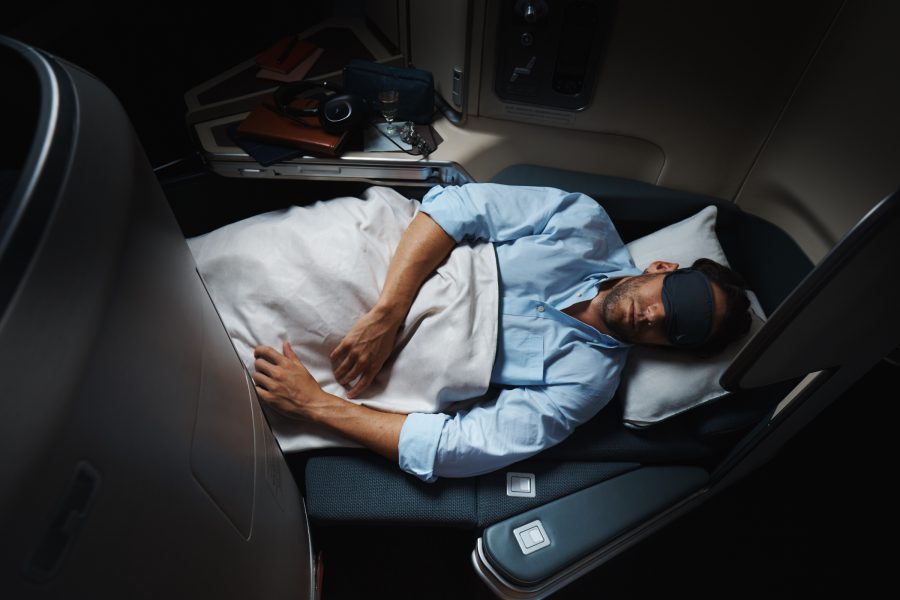 Cathay Pacific's brilliant Business Class
CATHAY PACIFIC BUSINESS CLASS
Hong Kong-based Cathay Pacific Airways is one of the world's leading airlines and flies to 200 destinations around the world.
Leading the way onboard is Cathay Pacific's Business Class, which has been one of our favourite cabins in the sky since it was launched over seven years ago.
But the latest version, which was launched on the Airbus A350-900 and Airbus A350-1000 a couple of years ago, has taken the experience to a whole new level.
Click on the video below to see a review of the cabin by WAYFARER Editor-In-Chief and Host, James Wilkinson.
To book your flight, visit www.cathaypacific.com