The Langham, New York, Fifth Avenue's new club lounge, which debuted this year, has been firmly elevating luxury hotel's the guest experience.
The Langham Club is located on the 4th floor, overlooking Fifth Avenue, and serves to provide guests with an exclusive space complete with all the modern conveniences and attentive service for with which The Langham is synonymous, according to the property's Managing Director, Richard Bussiere.
"We strive every day to create the ultimate luxury experience for our guests," he said. "The addition of The Langham Club rounds out that effort in the best possible way, with the creation of a literal next level of luxury for our guests."
To find out more about the stylish new offering, Wayfarer Host and HM Editor-In-Chief James Wilkinson spoke on camera to Bussiere at the hotel recently and click on the YouTube link above to go inside this hot new offering.
ESSENTIALS: GETTING TO NEW YORK
The best way of getting to New York in comfort and style.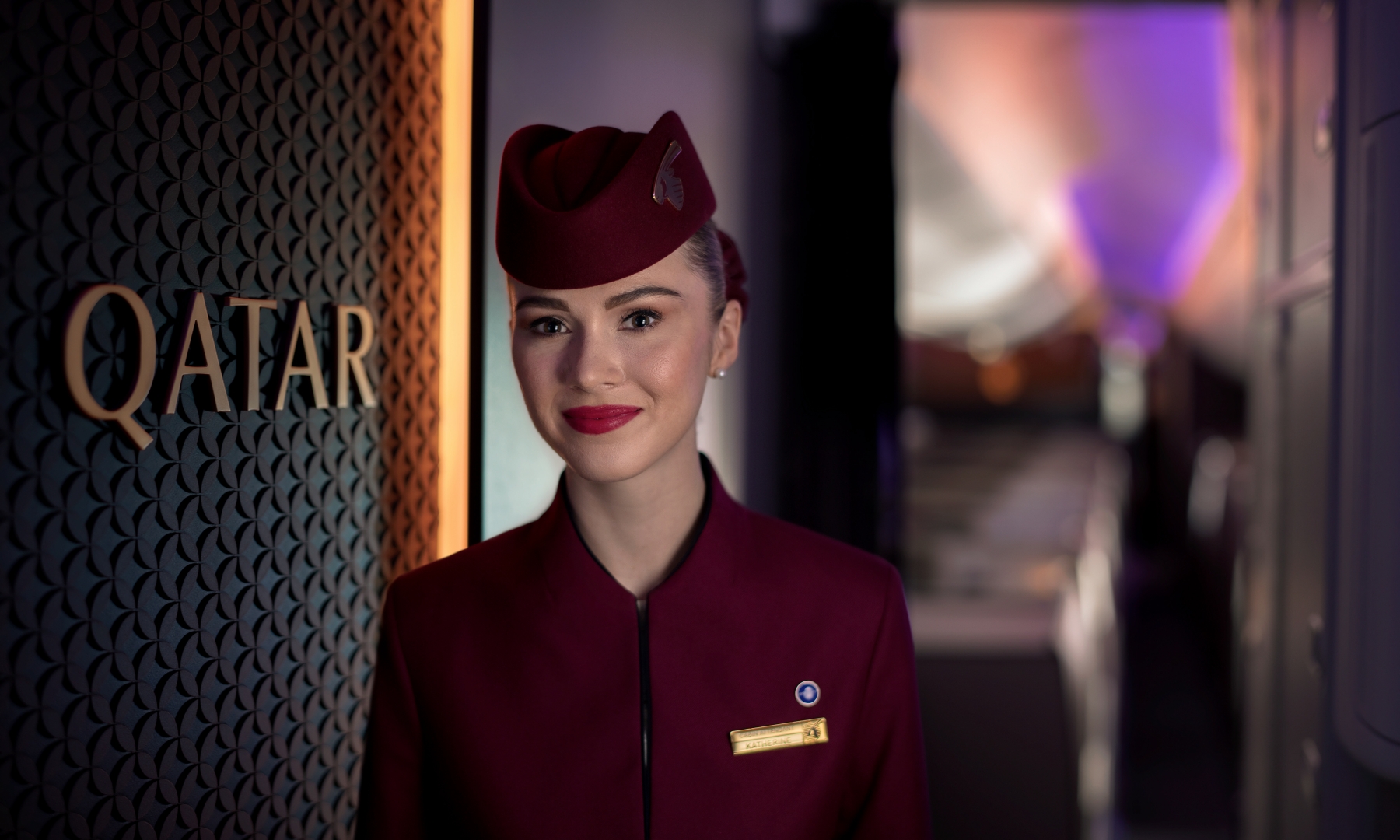 Qatar Airways offers some of the best hospitality in the sky
QATAR AIRWAYS QSUITES
WAYFARER recommends flying to New York in Qatar Airways' phenomenal QSuite, which was first unveiled in 2017 and has quickly become one of the best Business Class cabins the world has ever seen.
Qatar Airways launched its QSuite Business Class product in early 2017 and the airline's CEO, His Excellency Akbar Al Baker, promised it would revolutionise travel across the globe.
He has certainly come through on his promise because QSuite has become a first class product in business class and it is an experience that right now that is still one of the best and most awarded in the sky.
Patented by Qatar Airways, Qsuite features the industry's first-ever double bed in Business Class, as well as private cabins for up to four people with privacy panels that stow away, allowing passengers in adjoining seats to create their own private room, a first of its kind in the industry.
Adjustable panels and moveable TV monitors on the centre four seats allow colleagues, friends or families travelling together to transform their space into a private suite, allowing them to work, dine and socialise together.
Qatar Airways currently flies to New York from over 140 destinations worldwide, connecting through its Doha hub, Hamad International Airport, currently named the 'Best Airport in the World' by Skytrax World Airport Awards 2021.