The Como Metropolitan London's Ruben Briones is known as one of the leading Executive Chefs in the British Capital thanks to his creative and exciting cuisine on offer.
Briones, who has worked alongside brilliant chefs like Jason Atherton over his stellar career, serves up some of the best food in Mayfair and of late, that's been as part of the exciting 'A Taste of Como' throughout the year and culminating with 'A Taste of Le Bistro' until December 31.
To find out what's on offer with 'A Taste of Le Bistro' and to uncover more of his exciting career, Wayfarer Host and Editor-In-Chief spoke exclusively on camera with Briones at the Como Metropolitan London recently.
To watch the video, click on the YouTube image above.
GETTING TO LONDON
The best way of getting to London in comfort and style.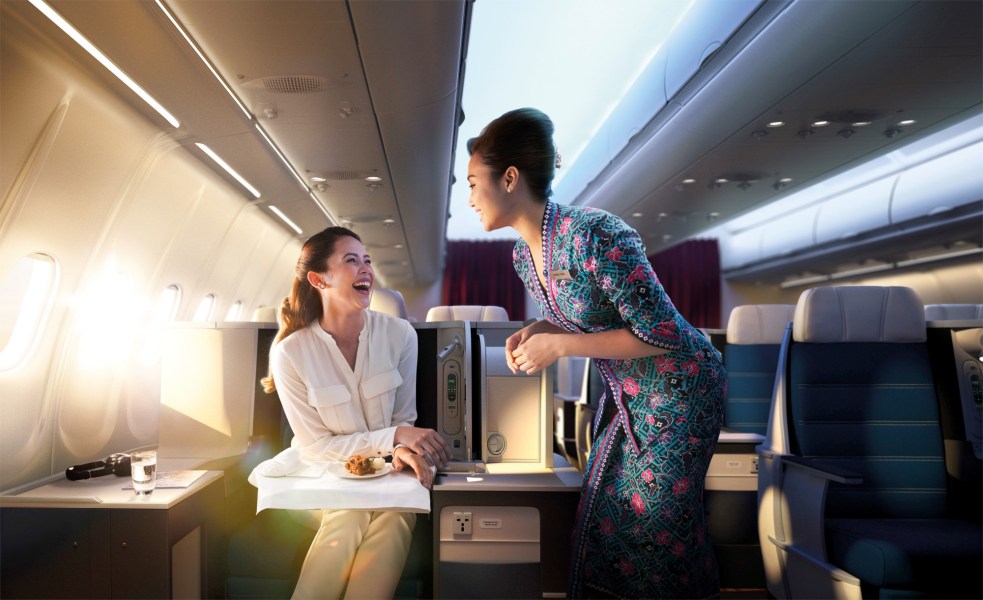 Malaysia Airlines' brilliant Business Class cabin features one of the best seats in the air
WAYFARER flew to London via Kuala Lumpur with Malaysia Airlines, one of the top carriers in Asia.
Malaysia Airlines offers double daily flights to London from Kuala Lumpur and in business class, you can expect amazing hospitality, comfortable and spacious seats and top-quality inflight dining headlined by the airline's legendary satay skewers.
It's an exciting time for Malaysia Airlines at present, with the oneworld carrier continuing to rebuild its global network alongside launching new routes including Kuala Lumpur to Tokyo Haneda.
Malaysia Airlines has also rolled out new initiatives, such as a free side trip stopover to one of seven different destinations in Malaysia and has upped the ante when it comes to dining and comfort in Business Class.
To find out the latest at the carrier, Wayfarer Host and Editor-In-Chief James Wilkinson spoke exclusively on camera to Malaysia Airlines' Chief Marketing and Customer Experience Officer, Yin May Lau, at Kuala Lumpur International Airport earlier this week (Dec 13).