Singapore Airlines is gearing up for the return of the Airbus A380 to Melbourne in May, part of a significant upgauge to Australian services that will also see Sydney gain a second A380 service.
The return of the A380 to the Victorian capital will see the popular jet take flight over Melbourne for the first time in over four years.
The move comes as Singapore Airlines experiences greater demand on flights to and from Australia and as a result, from 16 May 2023 through to 28 October 2023, SQ237, from Singapore to Melbourne, and the return flight, SQ228, will be operated by the A380 instead of the current Boeing 777-300ER.
In addition to the A380's return to Melbourne, Sydney will welcome a second A380 from 17 May 2023, with SQ221 from Singapore to Sydney, and the return flight, SQ232, to be operated by the super jumbo instead of the current A350-900 medium-haul aircraft.
The return of a second A380 to Sydney will take Singapore Airlines to 98% of its pre-Covid seat capacity from the NSW capital and will see Suites or First Class offered on three of the four daily flights between Singapore and Sydney.
To find out more about the new services and the carrier's rapid restoration of the airline's network across South East Asia and beyond, Wayfarer Host and Editor-In-Chief, James Wilkinson, spoke exclusively to Singapore Airlines' Regional Manager – Public Affairs and Government Relations, Karl Schubert, on camera at the carrier's headquarters in Singapore.
To view the video, click on the YouTube image above.
ESSENTIALS: GETTING TO SINGAPORE
The best way of getting to Singapore in comfort and style.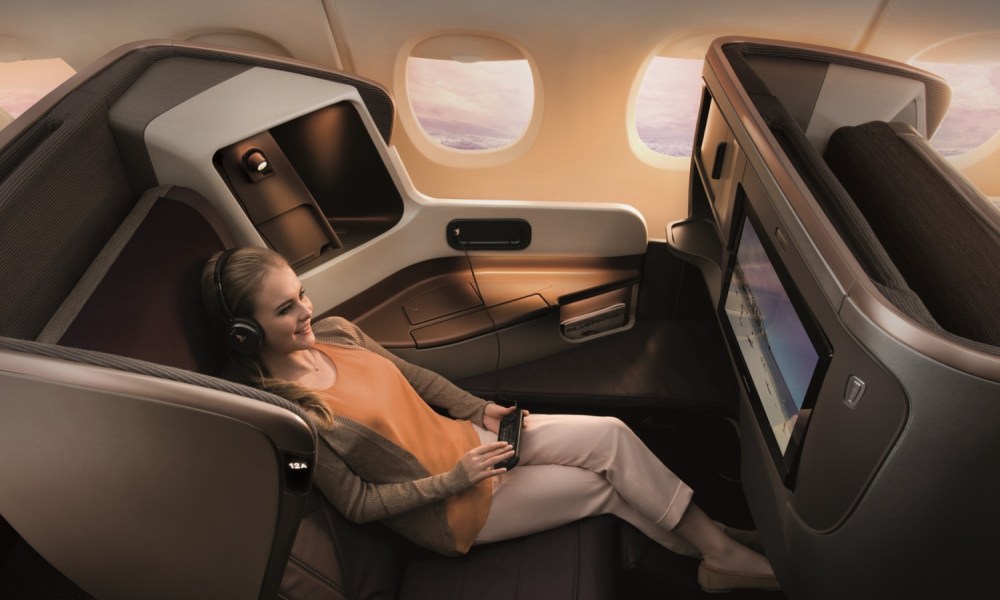 FLY SINGAPORE AIRLINES
Wayfarer recommends flying to Singapore in Business Class on Singapore Airlines, which offers daily flights to city from over 130 destinations around the globe.
Singapore Airlines operates several aircraft types to Singapore, including the Boeing 777-300ER, the Airbus A350-900 and the Airbus A380-800.
On the B777 and A350, the signature Business Class seats offer two new seating positions, the Lazy Z, a cradling position that ensures your weight is centered and balanced when you're sitting down, and the Sundeck, a lounging position that extends the base and foot of your seat so you can stretch and rest your legs on the ottoman.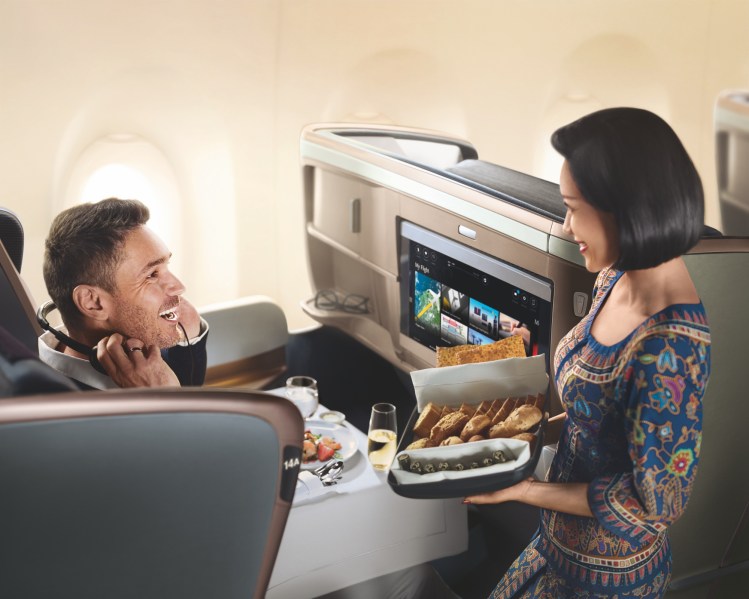 On flights to Singapore, you can 'Book the Cook' and reserve your main course up to 24 hours before you fly, including creations by notable chefs from the carrier's International Culinary Panel. You'll dine in restaurant setting onboard with full table service, and wines to match the food and altitude.
There's free WiFi available for Business, First and Suites customers and alongside fantastic food, hospitality and comfort, find thousands' of hours entertainment on demand including new-release movies, TV shows, music, games and more.
Book your Singapore Airlines flights now at singaporeair.com