Singapore Airlines has marked the return of double-daily Airbus A380 operations to Sydney for the first time since January 2020 with the arrival of SQ221 into the city this week (May 16) as demand continues to soar.
Replacing an Airbus A350-900 medium-haul aircraft, the superjumbo delivers an additional 1,176 seats a week to the Sydney market, which will support the increased travel demand over the peak holiday period, according to Singapore Airlines' Regional Vice President South West Pacific, Louis Arul.
He said the return of the A380 on SQ221 Singapore-Sydney and SQ232 Sydney-Singapore flights, signals a return to pre-Covid A380 operations for SIA at Sydney's Kingsford Smith Airport.
Arul said the arrival of a second A380 to Sydney takes SIA's seat capacity to almost 100% of its pre-Covid levels.
"The demand for travel remains strong in all segments since borders re-opened in November of 2021," Arul said.
"The additional A380 also provides customers with access to First or Suites Class on three of our four daily flights from Sydney," he said.
"Delivering more seats across our premium cabins, as well as increased capacity in Economy Class, highlights our longstanding commitment to Sydney.
"The additional capacity will ensure Australian's have more opportunities to travel for business or pleasure and visitors from around the world can explore what New South Wales and Australia has to offer," Arul said.
The A380 will operate daily between Singapore and Sydney as SQ221 and SQ232, with the second A380 flight operating as SQ231 and SQ222.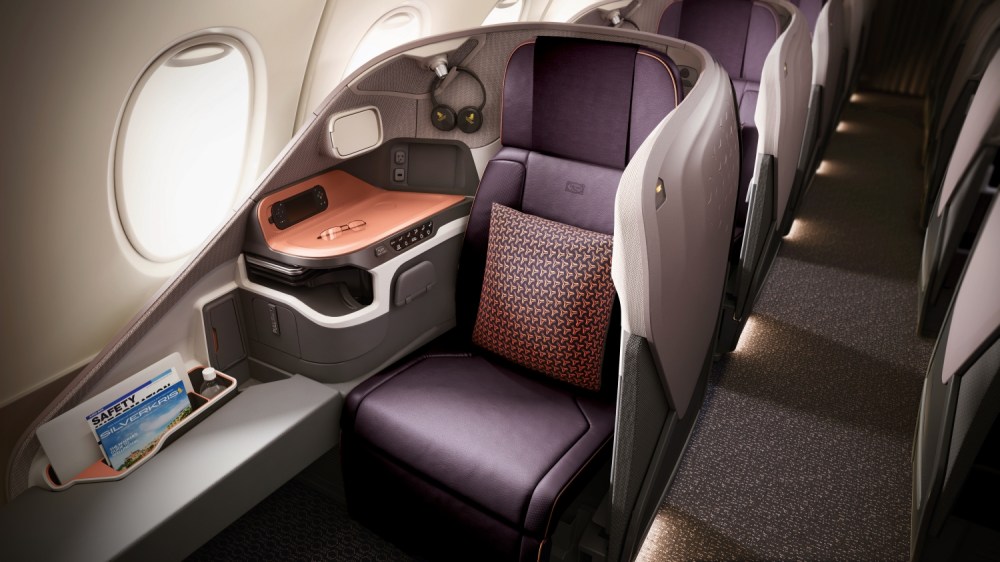 Customers travelling on either flight can enjoy six luxurious Suites privately located on the upper deck, as well as 78 Business Class seats, also on the upper deck, 44 Premium Economy seats nestled into the front of the main deck and 343 ergonomically designed Economy Class seats.
In Wayfarer's favourite cabin on the A380s, the interior of the Business Class cabin showcases a modern yet organic colour scheme featuring a selection of soothing and classy leather and fabrics, in addition to lightweight carbon composite materials.
Measuring 25 inches in width, the Business Class seat, which has two side wings for better back support, reclines directly into a comfortable full-flat bed (78 inches).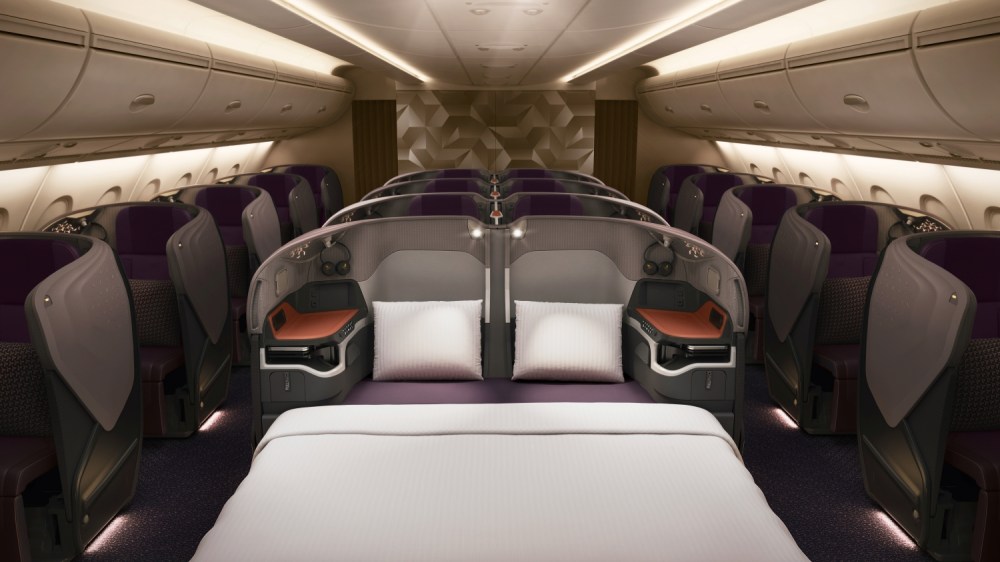 Customers may also stretch out fully in a 'sun-deck' position to watch movies on the 18-inch high definition touch-screen monitor.
A larger back shell on every seat creates a cocoon-like feel for more privacy while the centre divider can be fully lowered to form double beds, making the two centre seats an ideal choice for customers such as families travelling together.
A unique feature of the Business Class seat is that it has a carbon fibre composite shell structure, as compared to conventional aircraft seats which use metal as the primary support structure.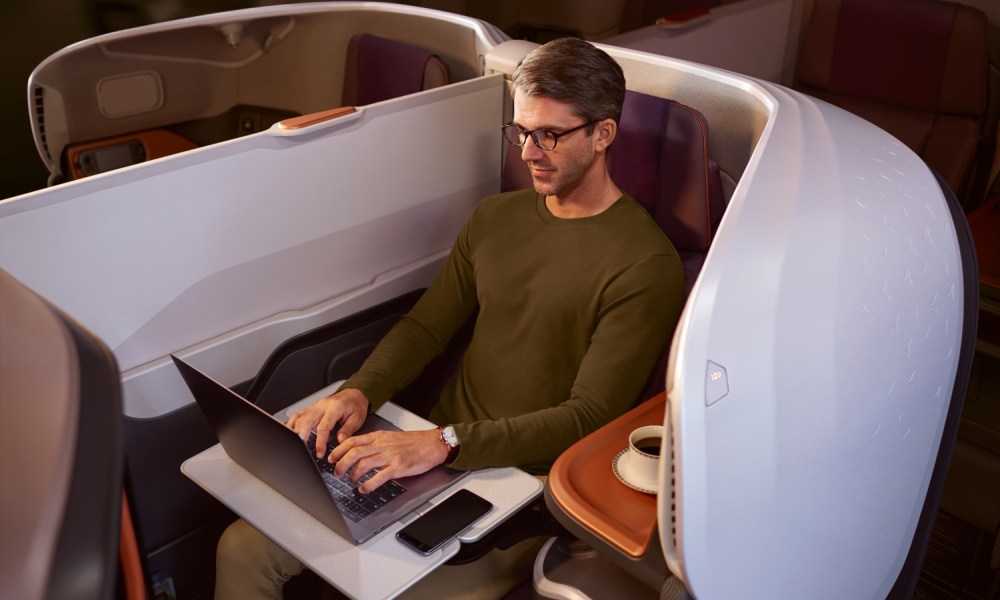 This thinner base structure allows for better optimisation of the seat and creates more under-seat stowage space to accommodate a full-sized cabin bag and laptop bag or handbag.
Seats in the Business Class cabin are arranged in a forward-facing, four-abreast (1-2-1) configuration that offers all customers direct access to the aisle.
Other features include a business panel equipped with USB ports and in-seat power, reading lights with adjustable brightness level, mood lighting, enlarged dining table designed for flexibility in dining positions, as well as stowage space for personal amenities with a thoughtful design that puts everything within easy reach.