With a fusion of Asian hospitality and legendary New York service, The Langham brand's residential-styled Manhattan property is one of the best hotels in the Big Apple and a home away from home for many global business and leisure travellers.
Popular for its residential interiors, location in the heart of Midtown close to the New York Public Library, and top-notch food and beverage in the form of Italian restaurant Al Fiori, The Langham New York Fifth Avenue is exactly what many travellers want from a Big Apple hotel.
To find out more about the property, Wayfarer Host and Editor-In-Chief, James Wilkinson, heads inside The Langham New York Fifth Avenue and chats to Director of Sales and Marketing, Victoria Batten.
To view the video, click on the YouTube image below.
ESSENTIALS: GETTING TO NEW YORK CITY
The best way of getting to New York City in comfort and style.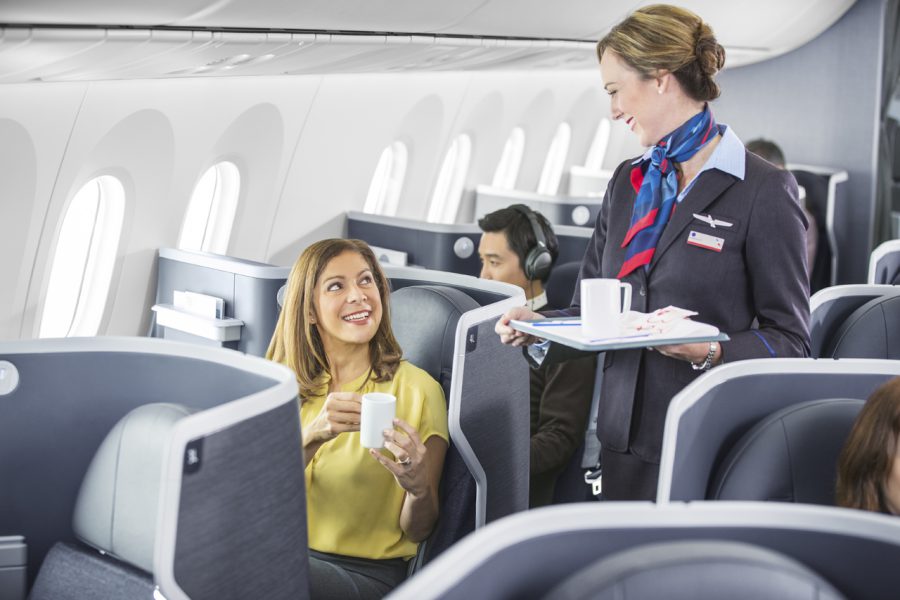 American Airlines' impressive International Flagship Business Class
AMERICAN AIRLINES FLAGSHIP BUSINESS CLASS
American Airlines' International Flagship Business Class is one of our favourite cabins in the sky on flights around the world, thanks to the comfortable seats, meals, drinks, entertainment, amenities and top-quality service on offer.
Available on the Boeing 787-8, 787-9, 777-200 and 777-300ER, American Airlines' International Flagship Business Class is ideal cabin for both business and leisure travellers and is a standout particularly on long-haul routes like Los Angeles-Sydney, New York JFK-São Paulo and Dallas Fort Worth-London Heathrow.
From the seats to the service, WAYFARER Host and Editor-In-Chief James Wilkinson looks at what's on offer in the video below.