London is home to some of the world's most luxurious properties, including the exceptional Hotel Café Royal, where it is all about a decadent experience filled with sophistication, style and world-class hospitality.
Hotel Café Royal is located in an iconic building on popular Regent Street where Mayfair, Soho and St. James all meet and inside you'll find some of the largest and stylish rooms and suites in all of London.
The property is also home to fantastic and high-quality food and beverage experiences at Cakes and Bubbles by Michelin-starred chef Albert Adrià, Brasserie Saint-Germain and Alex Dilling at Hotel Café Royal.
To find out what you can expect at the property and why it is one of the best in the capital, Wayfarer Host and Editor-In-Chief James Wilkinson spoke to Hotel Café Royal General Manager, Guillaume Marly, on video at the property recently.
ESSENTIALS: GETTING TO LONDON
The best way of getting to London in comfort and style.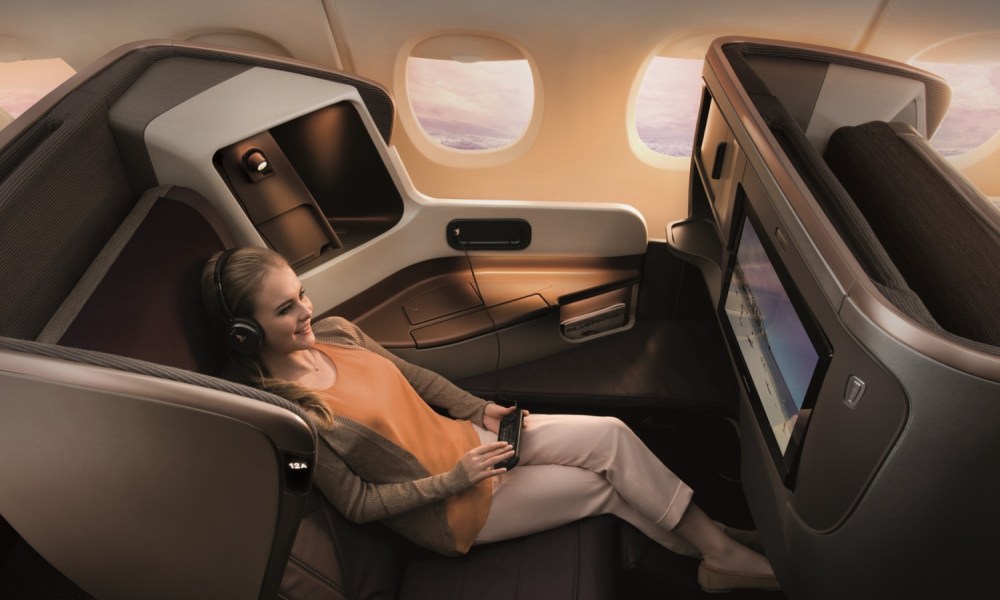 FLY SINGAPORE AIRLINES
Wayfarer recommends flying to London in Business Class on Singapore Airlines, which offers four daily flights to the British Capital.
Singapore Airlines operates several aircraft types to London, including the Boeing 777-300ER, the Airbus A350-900 and the Airbus A380-800.
On the B777 and A350, the signature Business Class seats offer two new seating positions, the Lazy Z, a cradling position that ensures your weight is centered and balanced when you're sitting down, and the Sundeck, a lounging position that extends the base and foot of your seat so you can stretch and rest your legs on the ottoman.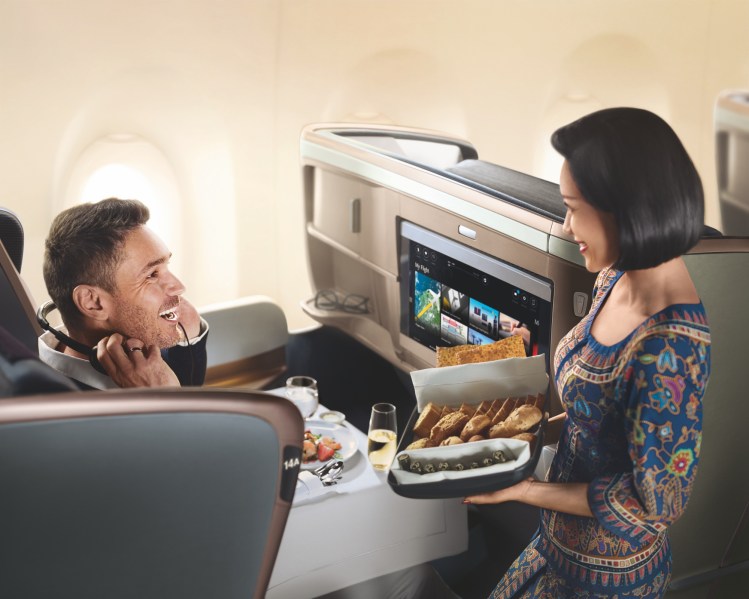 On flights to London, you can 'Book the Cook' and reserve your main course up to 24 hours before you fly, including creations by notable chefs from the carrier's International Culinary Panel. You'll dine in restaurant setting onboard with full table service, and wines to match the food and altitude.
There's free WiFi available for Business, First and Suites customers and alongside fantastic food, hospitality and comfort, find thousands' of hours entertainment on demand including new-release movies, TV shows, music, games and more.
Book your Singapore Airlines flights now at singaporeair.com