Set in the heart of a wonderfully London neighbourhood of the same name, The Bloomsbury is one of our favourite London hotels thanks to its location, stylish rooms and suites, stunning bars and restaurants and brilliant hospitality.
The Bloomsbury was originally designed by the legendary Edwin Lutyens and thanks to its makeover a couple of years ago, the property has never looked better.
Alongside being home to some stylish, spacious rooms and suites, The Bloomsbury is also home to some fantastic bars and restaurants, including the incredibly Instagrammable Dalloway Terrace, with the charm of a light, floral and elegant secret garden, as well as the grand Coral Room, which takes you back to the roaring 1920s, and the underground, cool Bloomsbury Club Bar with live jazz and brilliant cocktails.
To find out more about this fantastic property, Wayfarer host and Editor-In-Chief, James Wilkinson, spoke exclusively on camera to The Bloomsbury General Manager, Susanne Traudt. View the video in the YouTube clip above.
GETTING TO LONDON
The best way of getting to London in comfort and style.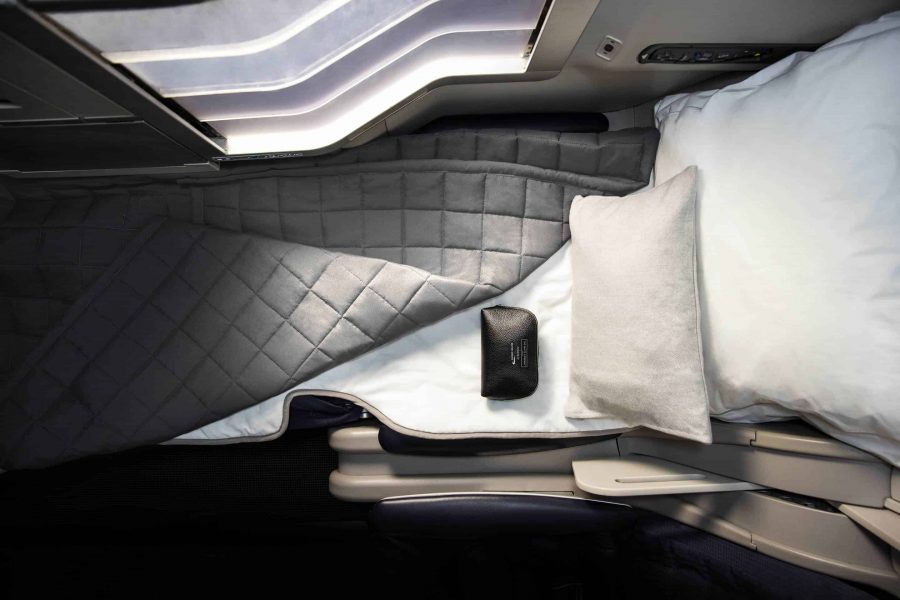 British Airways' popular Club World Business Class seat
WAYFARER flew to London with British Airways. The great British airline flies daily to London and the author recommends flying in Club World (Business Class), which features flat-bed seats, hundreds of hours' entertainment on demand, a great selection of wine and some of the best meals in the sky.
To view a video review of Club World, click on the image below.