Hong Kong's popular vegetarian restaurant VEDA, located inside Ovolo Central, has been one of the city's most talked about eateries since its doors swung open 12 months ago.
The keys to success here are firmly Aussie-New Yorker Hetty McKinnon's brilliant vegetarian menu and the all-Australian drinks list featuring some of the top wines, coffee and spirits.
To find out more about the offering, Wayfarer's award-winning host, James Wilkinson, went to Ovolo Central in Hong Kong to talk vino with the chain's Wine Curator, Shun Eto.
To view the video, click on the image below.
ESSENTIALS: GETTING TO HONG KONG
The best way of getting to Hong Kong in comfort and style.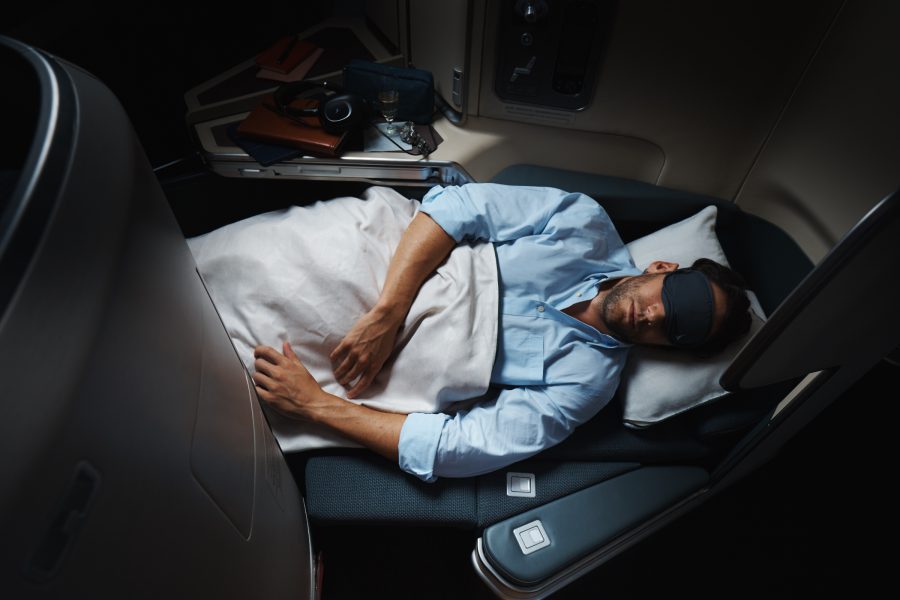 Cathay Pacific's brilliant Business Class
CATHAY PACIFIC BUSINESS CLASS
Hong Kong-based Cathay Pacific Airways is one of the world's leading airlines and flies to over 200 destinations around the world.
Leading the way onboard is Cathay Pacific's Business Class, which has been one of our favourite cabins in the sky since it was launched over seven years ago.
But the latest version, which was launched on the Airbus A350-900 and Airbus A350-1000 a couple of years ago, has taken the experience to a whole new level.
Click on the video below to see a review of the cabin by WAYFARER Editor-In-Chief and Host, James Wilkinson.
To book your flight, visit www.cathaypacific.com