The stylish and popular Fairmont Vancouver Airport has again been named the best airport hotel in North America at the 2023 World Airport Awards this week (Mar 13).
Fairmont Vancouver Airport is the only soundproofed, luxury hotel and spa located within Vancouver's International Airport and it offers stunning floor-to-ceiling mountain and runway views, fitness and wellness amenities and diverse dining choices.
The 386-room and suite hotel offers day use rooms, in-room dining, an airline check-in kiosk, in-room wellness offerings and a fully equipped Health Club with indoor pool.
Fairmont Vancouver Airport also has an award-winning restaurant and lounge, that's open daily and serves local coastal cuisine and fantastic cocktails, set against the backdrop of mountain and runway views.
For guests that book a Fairmont Gold room or suite, they have access to all the perks that Gold offers, including access to the Fairmont Gold Lounge – which open from 6am to 10pm daily and offers breakfast, canapés and non-alcoholic beverages – alongside a complimentary shuttle service, BMW bikes and E-Bikes and free Wifi and North American calls.
To find out more about the fantastic property, Wayfarer Host and Editor-In-Chief, James Wilkinson, spoke exclusively on camera to Fairmont Vancouver Airport General Manager, Randall Z. Williams. Check out the highlights in the YouTube video above.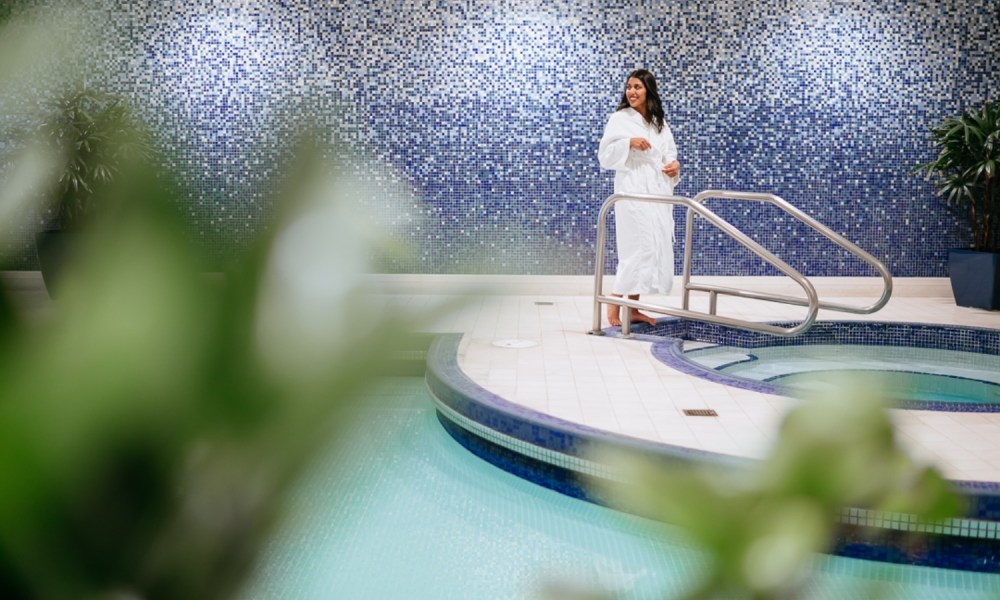 ESSENTIALS: GETTING TO VANCOUVER
The best way of getting to Vancouver, British Columbia in comfort and style.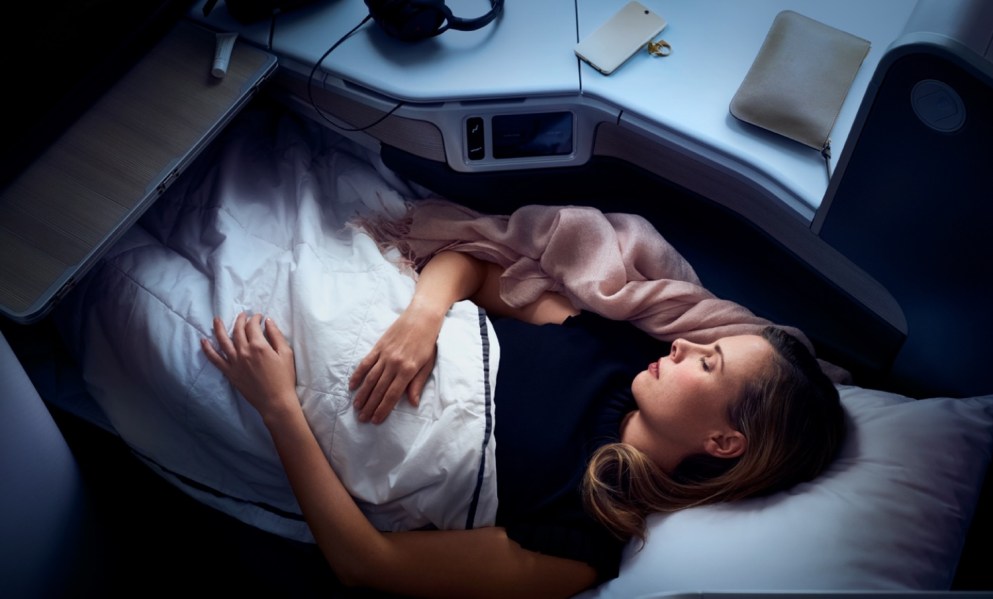 The brilliant Air Canada Business Class suite
AIR CANADA 'SIGNATURE SERVICE' BUSINESS CLASS
WAYFARER recommends flying to Vancouver in Air Canada's brilliant Signature Service Business Class, which ensures customers will receive priority service at every stage of the journey, including access to airport concierge services, expedited check-in and security clearance, priority baggage handling and preferential boarding.
Air Canada Signature Service is the carrier's end-to-end premium travel experience featuring the Air Canada Signature Class cabin, formerly known as International Business Class.
It is offered exclusively when flying to and from Africa, Asia, Australia, Europe and South America on board the carrier's mainline Boeing 787, 777 and Airbus A330 aircraft.
Air Canada Signature Service ensures a seamless airport experience with dedicated check-in counters, expedited security clearance, lounge access, exclusive boarding lanes, priority baggage handling and more.
On board, Air Canada Signature Class customers are treated to exclusive service and amenities, including premium food and wine.