Canada is home to some of the world's most legendary hotels from coast to coast, but few can boast an opening by the Queen some 83 years ago and still be as majestic to this day as the Fairmont Hotel Vancouver.
The Fairmont Hotel Vancouver is located in the heart of British Columbia's largest city and thanks to its stunning guestrooms, popular restaurants and bars and fantastic shopping on offer, it makes for a brilliant stay every time.
To find out what makes the property so legendary, Wayfarer Host and Editor-In-Chief, James Wilkinson, spoke exclusively on camera to Fairmont Hotel Vancouver General Manager, Adam Laker, in British Columbia recently.
To view the video, click on the YouTube image above.
ESSENTIALS: GETTING TO VANCOUVER
The best way of getting to Vancouver, British Columbia in comfort and style.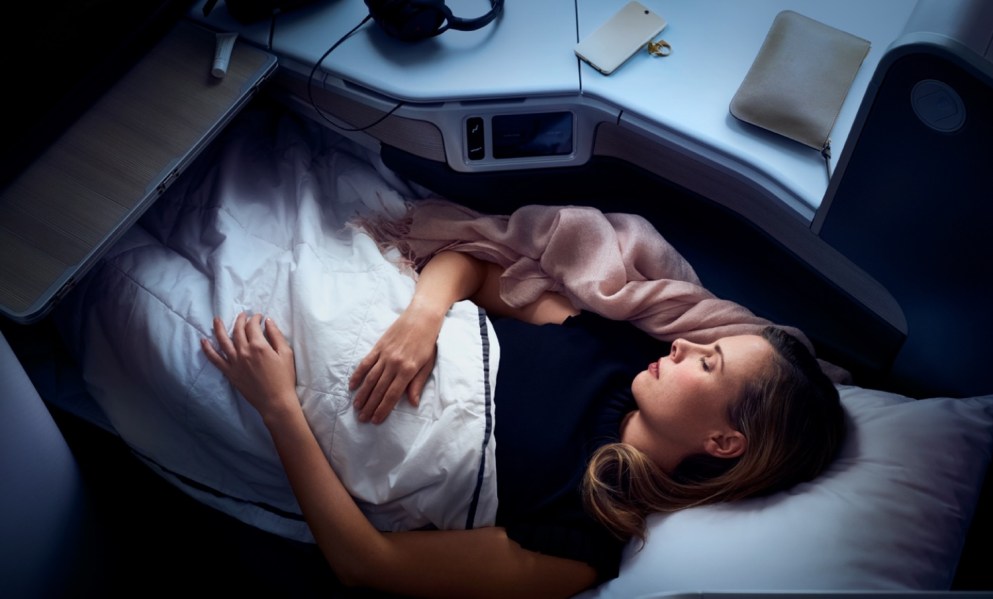 The brilliant Air Canada Business Class suite
AIR CANADA 'SIGNATURE SERVICE' BUSINESS CLASS
WAYFARER recommends flying to Vancouver in Air Canada's brilliant Signature Service Business Class, which ensures customers will receive priority service at every stage of the journey, including access to airport concierge services, expedited check-in and security clearance, priority baggage handling and preferential boarding.
Air Canada Signature Service is the carrier's end-to-end premium travel experience featuring the Air Canada Signature Class cabin, formerly known as International Business Class.
It is offered exclusively when flying to and from Africa, Asia, Australia, Europe and South America on board the carrier's mainline Boeing 787, 777 and Airbus A330 aircraft.
Air Canada Signature Service ensures a seamless airport experience with dedicated check-in counters, expedited security clearance, lounge access, exclusive boarding lanes, priority baggage handling and more.
On board, Air Canada Signature Class customers are treated to exclusive service and amenities, including premium food and wine.