Wyndham Hotels and Resorts' new Echo Suites Extended Stay brand is continuing to soar, with more than 200 hotels in its development pipeline just 12 months after it was launched.
Speaking exclusively to Wayfarer on camera at the 2023 Hunter Hotel Investment Conference in Atlanta recently, Wyndham Hotels and Resorts' President and CEO, Geoff Ballotti, said rapidly outpacing initial growth expectations, the developer-driven brand caters to the white-hot extended-stay market, which continues to outperform all other industry segments.
Late last year, the brand broke ground on its first three hotels and nearly two dozen more ground breaks are expected for this year. Ballotti said the first Echo Suites hotel is on track to open by the end of this year with additional hotels fast following in 2024.
The arrival of Echo Suites coincides with historic infrastructure investments in the United States, including US$1.2 trillion in approved funding as part of the 2021 Infrastructure and Jobs Act, the largest in the nation's history.
Concentrated on repairing the nation's major roads and highways, bridges, airports and rail system, among other investments, these projects are creating a tailwind for Wyndham and the everyday business traveler, particularly construction and other trade workers, many of whom will be in need of long-term accommodations as they travel to job sites across the country.
Even in the Act's infancy, Wyndham and its brands are already seeing a lift as a result of investments made to grow its share, with general infrastructure-related revenues up more than 20% in Q4 2022, the seventh-consecutive quarter of double-digit growth.
ESSENTIALS: GETTING TO ATLANTA
The best way of getting to Atlanta in comfort and style.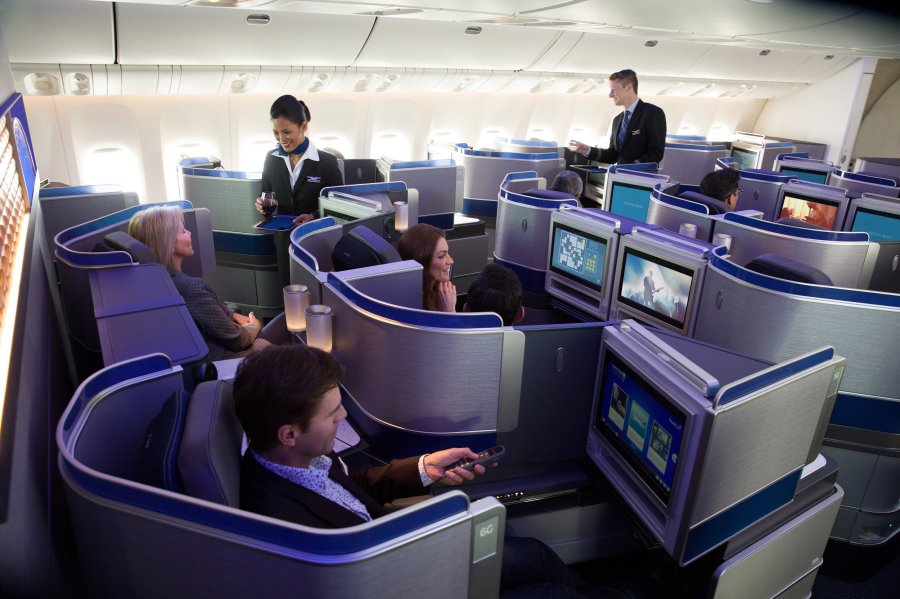 United's brilliant Polaris Business Class cabin
Wayfarer recommends flying to Atlanta on United Airlines, which offers daily flights to the city from across America and around the world.
Book a ticket on the long-haul sector in United's Polaris Business Class cabin, which features flatbed seats, pyjamas (on flights over 12 hours), Saks Fifth Avenue bedding, premium inflight food and drinks, brilliant sleep-themed amenities, including new amenity kits which have been designed exclusively by Away and feature premium skincare items from Sunday Riley, alongside premium noise-reducing headphones and fantastic inflight hospitality.
It's an exciting time for United, with the carrier dramatically increasing Australian services and debuting new United Clubs across the network.
To find out the latest at the airline, Wayfarer host Editor-In-Chief, James Wilkinson, exclusively spoke on camera to United Airlines' Managing Director of Worldwide Sales, Marcel Fuchs, in Sydney recently and to view the video, click on the YouTube video below.