Delta Air Lines CEO, Ed Bastian, has welcomed the Biden Administration's announcement that it will lift travel restrictions on all fully vaccinated foreign visitors in November.
Once the restrictions are lifted, foreign nationals will be permitted to enter the United States with proof of vaccination and a negative COVID-19 test within three days of travel.
Under the move, vaccinated United States citizens returning from abroad will also be required to submit a negative test result from a test within three days of departure, a policy already in place, though any unvaccinated U.S. traveller must test within one day of departure and after arrival.

.
Wayfarer's James Wilkinson talks about the USA's opening plans and Delta Air Lines on 7NEWS live across Australia
"People all over the world are ready to reclaim their lives and reconnect with loved ones," Bastian said. "Science tells us that vaccinations coupled with testing is the safest and most responsible way to reopen international travel.
"I applaud the administration's move to lift restrictions ahead of the holiday season so that families can finally come together again.
"At Delta, we look forward to playing our part in reuniting loved ones while facilitating the continued economic recovery of the United States."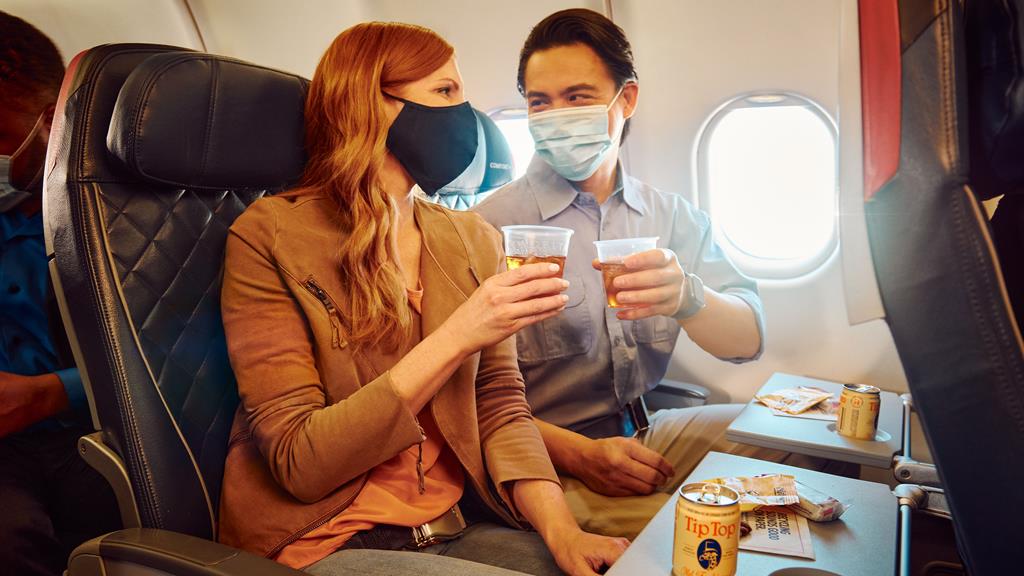 Here's cheers to the United States re-opening to global travellers
Bastian said the low risk of COVID-19 transmission on aircraft has been verified by numerous studies over the past 12 months, including a recent peer-reviewed study by the Mayo Clinic that shows the risk of exposure to COVID-19 while traveling after all passengers test negative 72 hours in advance of flight is less than 0.1%.
To make travel more convenient, Delta has launched Delta FlyReady, a new digital health credential solution. Designed to take the guesswork out of meeting health requirements, the tool helps customers manage their tests, verifies results and will be further enhanced to include vaccine credentials.
Bastian said Delta has maintained safe operations throughout the pandemic, implementing more than 100 health and hygiene measures under the Delta Care Standard to protect our people and customers.