Air New Zealand is set to fly its flagship Boeing 787-9 Dreamliner aircraft between Christchurch and Auckland three times a week.
The move is primarily to transport cargo from the South Island to the rest of the world, however passengers will be able to book seats on the Dreamliner services, which offer Air New Zealand's signature cabins.
Air New Zealand General Manager Cargo, Rick Nelson, says these services are being launched in response to significant demand from the South Island freight forwarding and export communities.
The flights are being offered as part of a support agreement with the Ministry of Transport and that sees the Dreamliner fly Christchurch to Auckland on Tuesdays, Thursdays and Saturdays, departing Christchurch at 5:00pm and arriving in Auckland at 6:25pm.
Air New Zealand has also revealed the ways it is planning to keep customers and employees safe with more flights taking to the skies when the country enters Alert Level 2.
The airline plans to operate around 20 percent of its usual domestic capacity (compared to pre-COVID-19 levels) during Alert Level 2, with flights to the majority of its domestic airports.
Air New Zealand General Manager Customer Experience, Nikki Goodman, says the airline is looking forward to welcoming more people onboard again and has been looking at all stages of the customer journey to reassure those travelling in the coming weeks that they can do so safely.
"We'll be encouraging customers to check in for their flight via the Air New Zealand app, but for those checking in at our larger airports, every second self-service kiosk will be operating to support social distancing," she says. "There will also be floor markers for queuing at our check-in counters, service desks, bag drops and departure gates, and we'll be boarding and disembarking fewer customers at a time.
"Inflight, we'll be allocating seating to allow an empty seat between customers travelling alone. We'll do our best to keep families and some travelling companions together, so you may notice some people sitting together with no additional space.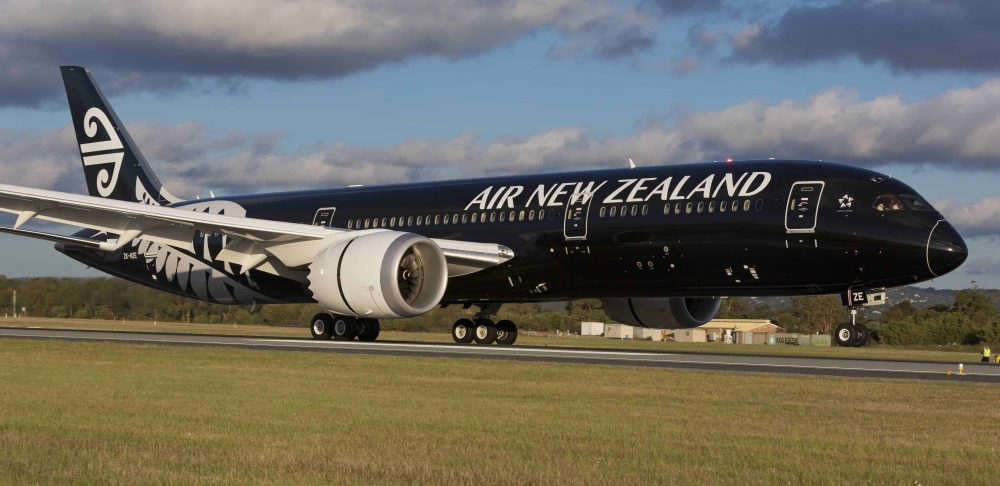 "Food and beverage services will not be available until at least 25 May on our flights within New Zealand to minimise contact between customers and cabin crew, and you won't see our inflight magazine Kia Ora in seat pockets or our iconic lolly inflight just yet.
"High touch surfaces will be cleaned regularly, and we are taking extra steps to ensure all our aircraft, lounges and airports are cleaned throughout the day. Our jet aircraft are fitted with hospital-grade air systems that filter out viruses. Hand sanitiser will also be available across the airport, kiosks, service desks and all our aircraft for both customers and staff to use as they wish.
"Our domestic lounges and valet will re-open from 25 May. In accordance with government regulations our self-service buffet will not be available in lounges. However, we will offer packaged snacks along with beverages and our popular coffee station.
"Finally, it would be appreciated if customers could exercise a bit of patience as everyone gets used to this new way of travelling. We'd also advise allowing a little more time to navigate through the airport process and be mindful of social distancing requirements. Customers should not travel if they are unwell or have COVID-19 symptoms – flights can be changed free of charge if needed."