In a major boost for travel between Queensland and British Columbia, Air Canada has resumed flights on the popular Brisbane to Vancouver route with the Boeing 787 Dreamliner.
Air Canada General Manager Australia and New Zealand, Vic Naughton, said four services a week are now operating from Queensland's capital to the award-winning Vancouver International Airport, from where travellers can seamlessly connect with Air Canada's extensive North American network.
In exciting news, he said the airline plans to increase frequency on the route to five flights a week in December.

.
WAYFARER Host James Wilkinson reviews Air Canada's fantastic Signature Business Class cabin
"The return of non-stop Brisbane-Vancouver services will re-establish Vancouver as the most efficient and friendly year-round North American gateway for Queensland's business and leisure travellers," Naughton said.
"Vancouver International Airport exclusively offers Air Canada passengers the opportunity to continue on to cities across Canada without rechecking baggage or passing through extra security checks.
"Passengers continuing on to the United States also don't need to collect and recheck bags in transit, unlike when transiting through US airports.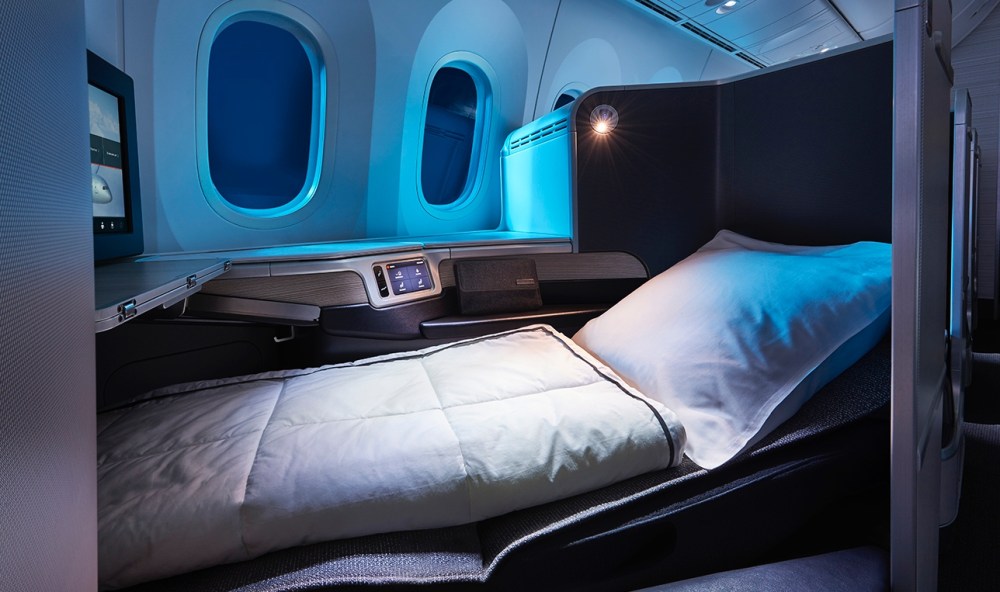 "They simply pass through Vancouver's US immigration and customs clearance facilities, then continue on to their final destination.
"That's how Air Canada is able to once again able offer the fastest service between Brisbane and New York, as well as other US cities like Seattle.
"For Queensland travellers, it adds up to an unparalleled customer journey experience."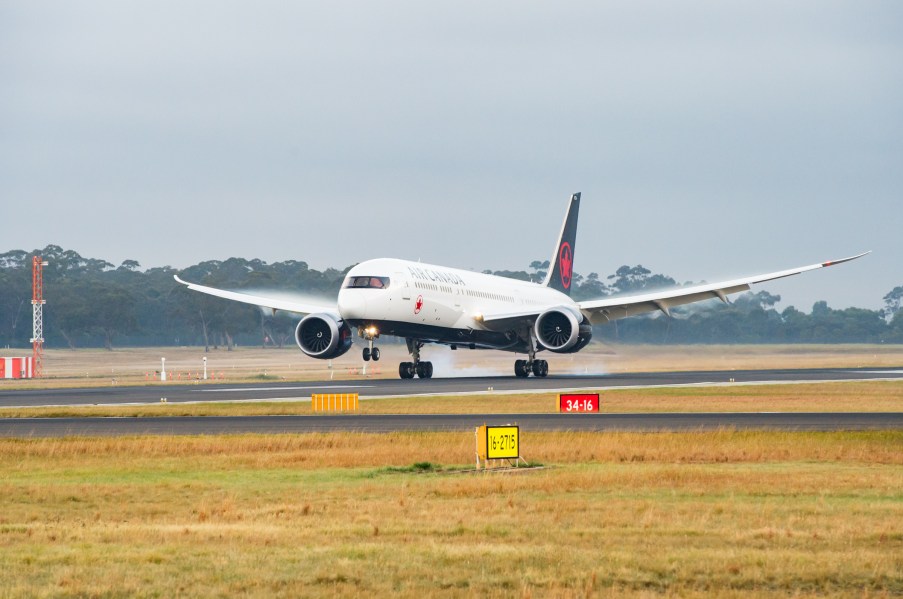 Brisbane Airport Corporation Chief Executive Officer, Gert-Jan de Graaff, said Air Canada's new Brisbane-Vancouver services will deliver 60,000 tourists each year and provide crucial boost trade between Queensland and Canada.
"They'll enable Queensland farmers to export meat and fresh produce direct to Vancouver and beyond," he said.
"Previously, perishable goods had to travel via Sydney which extended delivery times. Air Canada's 787-9 can carry up to 11 tonnes of cargo, which Queensland exporters will be able to take advantage of.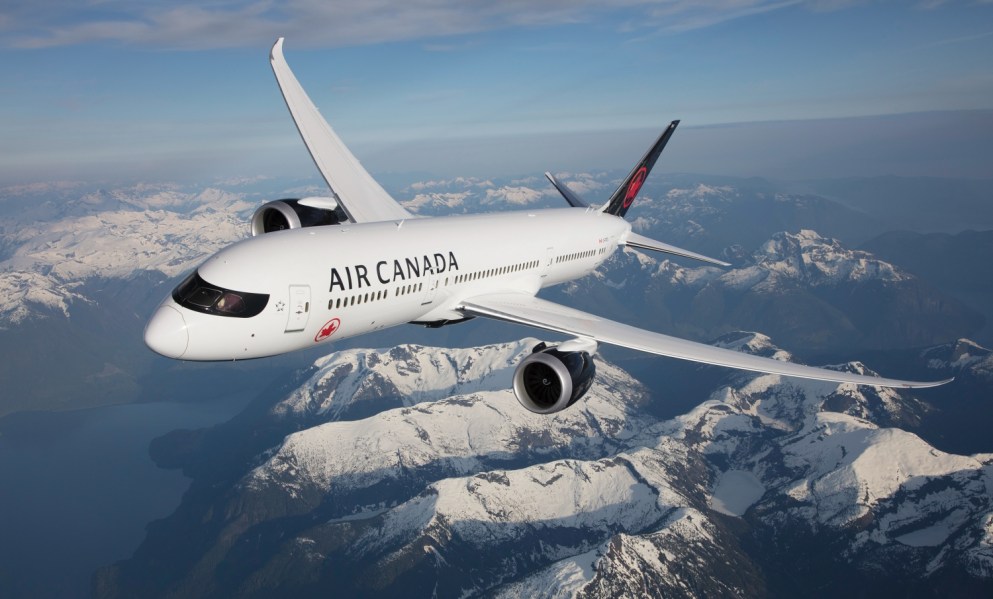 "The Sunshine State also relies on Canada for crucial parts to keep our economy moving. Queensland Rail's Next Generation Rolling Stock, the Gold Coast Light Rail and many aircraft servicing the state's regional airports rely on the fast delivery of parts from Canada," de Graaf said.
Air Canada's Boeing 787-9 Dreamliner aircraft features 30 Signature Service lie-flat seat suites, 21 Premium Economy and 247 Economy Class seats.
Naughton said all Air Canada flights provide for accumulation and redemption of Aeroplan Points, and for eligible customers, priority check-in, Maple Leaf Lounge access, priority boarding and other benefits.
He also said Air Canada's Brisbane-Vancouver services "reinforce its market-leading position as the airline providing the most seats between Australia and Canada, with 10 flights each week currently operating between Sydney and Vancouver".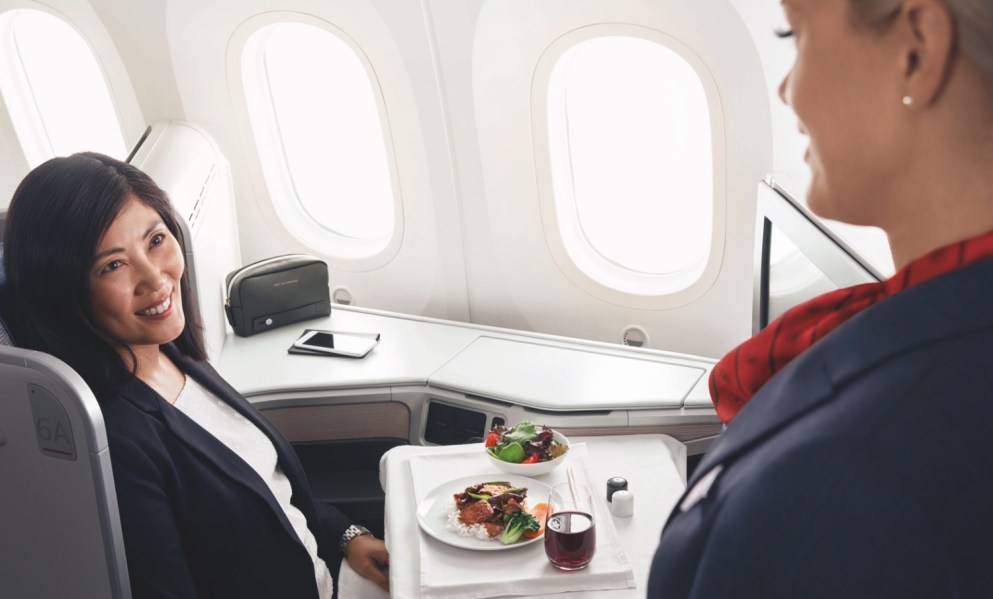 AIR CANADA'S SIGNATURE SUITE IS BACK
Air Canada's Signature Suite at Vancouver recently re-opened to delight of frequent flyers in Canada and across the world.
"Raising the bar with its five-star dining experience in a discerning and private, luxurious enclave that offers the finest Canada has to offer in food, design and comfort, the Signature Suite sets a new standard for premium travel in North America," Naughton said
Signature Suite is available to select Signature Service customers travelling to international destinations and is located on the second floor of the International Maple Leaf Lounge in Vancouver, and in Toronto Pearson's Terminal 1.
Air Canada's onboard services on its South Pacific flights showcase the best cuisine Canadian culinary talent has to offer with Air Canada's panel of celebrity chefs, including award-winning, Vancouver-based chef David Hawksworth and Montreal-based chef Jérôme Ferrer.
Complementing the culinary journey is a selection of top wines chosen by leading Canadian sommelier Véronique Rivest.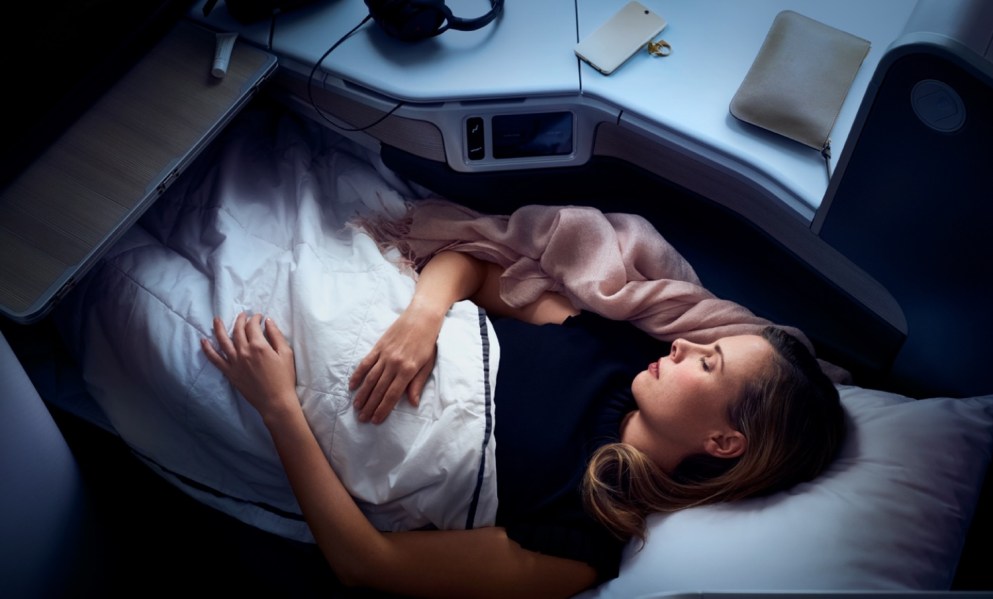 A KEY VIRGIN AUSTRALIA PARTNERSHIP
Air Canada's Brisbane flights connect with code-share partner Virgin Australia's services to/from Melbourne, Canberra, Perth, Cairns and other domestic destinations.
Air Canada also offers Virgin Australia's eight million Velocity Frequent Flyer loyalty program members the opportunity to earn Velocity Points and Status Credits and redeem on eligible flights with Air Canada between Australia and Vancouver and beyond.
All customers can also collect and redeem Aeroplan Points through Canada's leading loyalty program when travelling with Air Canada, and eligible customers have access to priority check-in, Maple Leaf Lounges, priority boarding and other benefits.