Air New Zealand is launching direct flights to New York in September and to give you a taste of what to expect, Wayfarer's host and Editor-In-Chief James Wilkinson looks at some of the best things to do in the Big Apple on Episode 06 of Series 02 of our travel TV show.
In Episode 06 of Series 02 of Wayfarer, award-winning host James Gregory Wilkinson is in New York City and heads to the world's best bar, Dante on MacDougal Street in SoHo, checks into the luxurious Four Seasons New York Downtown and eats at popular restaurant Cut by Wolfgang Puck off the hotel's lobby.
To view the episode, click on the YouTube video below
In Series 2 of Wayfarer, being broadcast online across the world throughout 2022, Wilkinson takes viewers across the globe to some of the best hotels, bars, restaurants, galleries and attractions that several of the world's leading destinations have to offer.
The line-up for Series 2 includes: Austin, Texas, USA; Chicago, Illinois, USA; Fort Worth, Texas, USA; Hamilton Island, Queensland, Australia; Los Angeles, California, USA; New York City, USA; Paris, France; Shanghai and Beijing, China; and Singapore.
Each episode will be an essential guide to the city for business and leisure travellers.
ESSENTIALS: GETTING TO NEW YORK CITY
The best way of getting to New York City in comfort and style.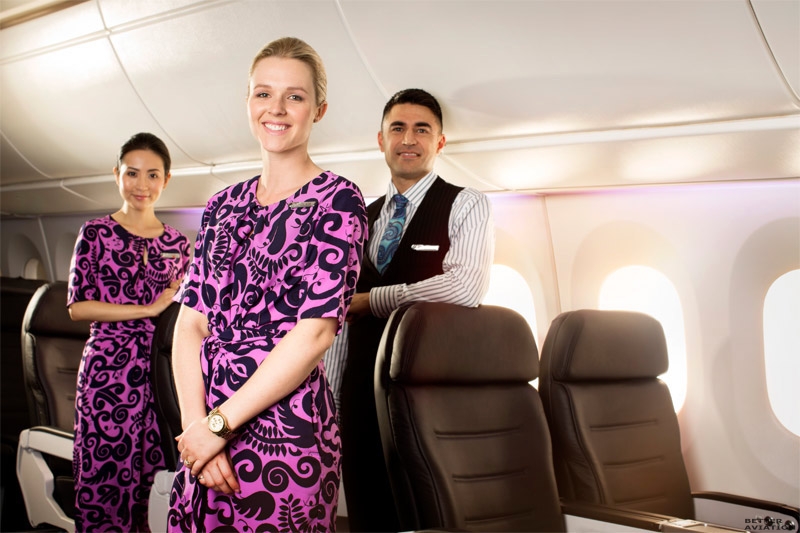 Air New Zealand offers fantastic Kiwi hospitality
AIR NEW ZEALAND BUSINESS PREMIER
Air New Zealand is launching flights to New York City direct from Auckland on September 17, the new flagship route for the airline.
The new flights will be operated by Air New Zealand's flagship Boeing 787-9 Dreamliner, which features three cabins, Economy, Premium Economy and up the front, Business Premier, headlined by flatbed seats (featuring mattress toppers and large pillows for overnight flights), fantastic food and wine, thousands of hours' entertainment and brilliant Kiwi hospitality.
Air New Zealand recently launched all-news cabins that will fly on the Auckland-New York route in a couple of years and to find out what to expect, Wayfarer spoke to the airline's Chief Customer and Sales Officer, Leanne Geraghty, in Auckland.