Indonesia's mystical island of Nusa Penida, a 30-minute boat ride from Bali, is home to what's firmly one of Asia's hottest new retreats, Māua, where luxurious and stylish villas, world-class cuisine, leading spa treatments and brilliant service blend together to offer an exceptional stay. James Wilkinson checks in.
When Swiss-Belhotel Chairman, Gavin Faull, created the vision for Māua, a new retreat brand named after a rock carving on his farm in Taranaki, New Zealand, it was all about style, sophistication, luxury and hospitality in leading regional areas across the world.
Yet, even Faull couldn't imagine the brand would launch in such spectacular fashion on the Indonesian island of Nusa Penida, a retreat he says is "a thousand times better" than what was conceived.
Here is a 25-room, all-villa luxury retreat that has quickly become one of the most popular in the region and one that soon will be creating headlines as one of best villa products to be found anywhere in Asia.
To find out more about Māua Nusa Penida, Faull spoke exclusively on camera to Wayfarer Host and Editor-In-Chief James Wilkinson at the property recently and to view the video, click on the YouTube video above.
ESSENTIALS: GETTING TO BALI, INDONESIA
The best way of getting to Bali in comfort and style.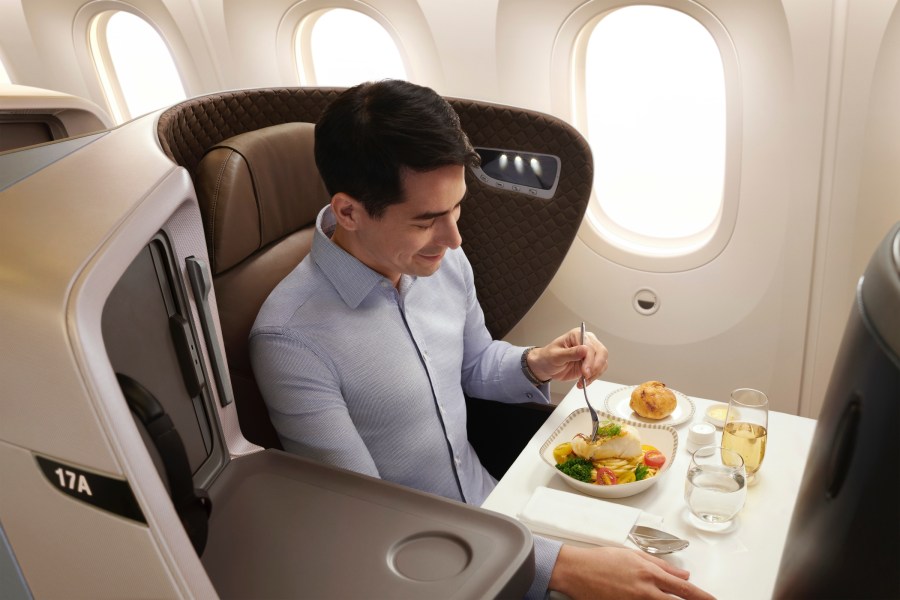 FLY SINGAPORE AIRLINES
Wayfarer recommends flying to Bali in Business Class on Singapore Airlines, which offers daily flights to city from over 130 destinations around the globe via Singapore.
Singapore Airlines operates several aircraft types to Bali, primarily the Boeing 787-10 Dreamliner, which offers the carrier's Medium Haul Business Class seat that's one of the best in Asia.
The comfortable seat converts into a fully-flat bed, while also expect an oversized HD screen for entertainment, a large tray table for working or eating and several storage compartments.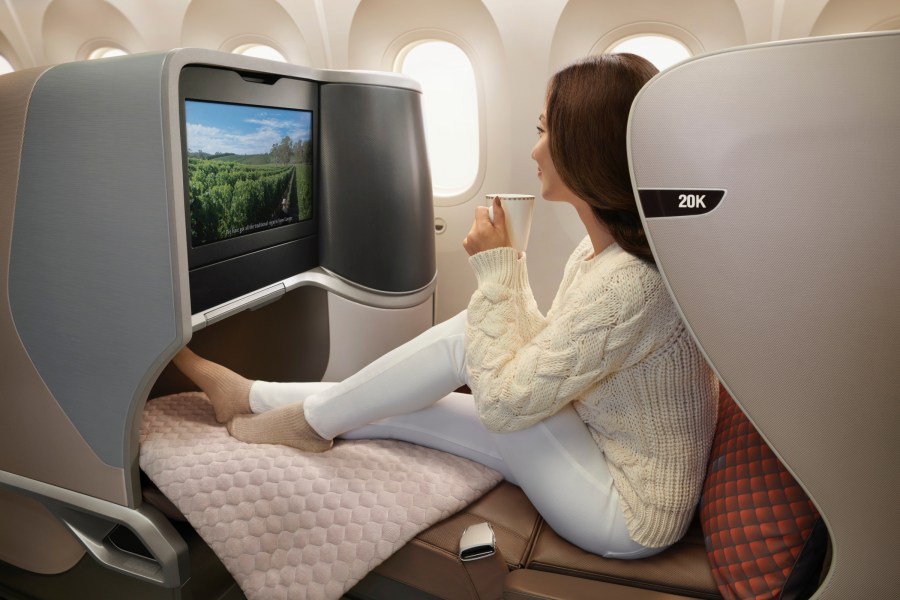 On flights to Bali, you can 'Book the Cook' and reserve your main course up to 24 hours before you fly, including creations by notable chefs from the carrier's International Culinary Panel. You'll dine in restaurant setting onboard with full table service, and wines to match the food and altitude.
There's free WiFi available for Business customers and alongside fantastic food, hospitality and comfort, find thousands' of hours entertainment on demand including new-release movies, TV shows, music, games and more.
Book your Singapore Airlines flights now at singaporeair.com