It's been a huge 12 months for United Airlines, with the Star Alliance carrier launching new routes, lounges and enhanced cabins across its fleet, led by the brilliant Polaris business class, which is firmly one of the best in the sky, as James Wilkinson discovers.
When United Airlines placed an order last month (Dec 2021) for a record 200 Boeing 787 Dreamliners, many frequent flyers – myself included – cheered because it was amazing to see the Chicago-based carrier further invest in its future, particularly in widebody aircraft.
Announcing the order, United CEO, Scott Kirby, said the historic purchase is the next chapter in the ambitious United Next plan and "will bolster the airline's leadership role in global travel for years to come".
"United emerged from the pandemic as the world's leading global airline and the flag carrier of the United States," he said.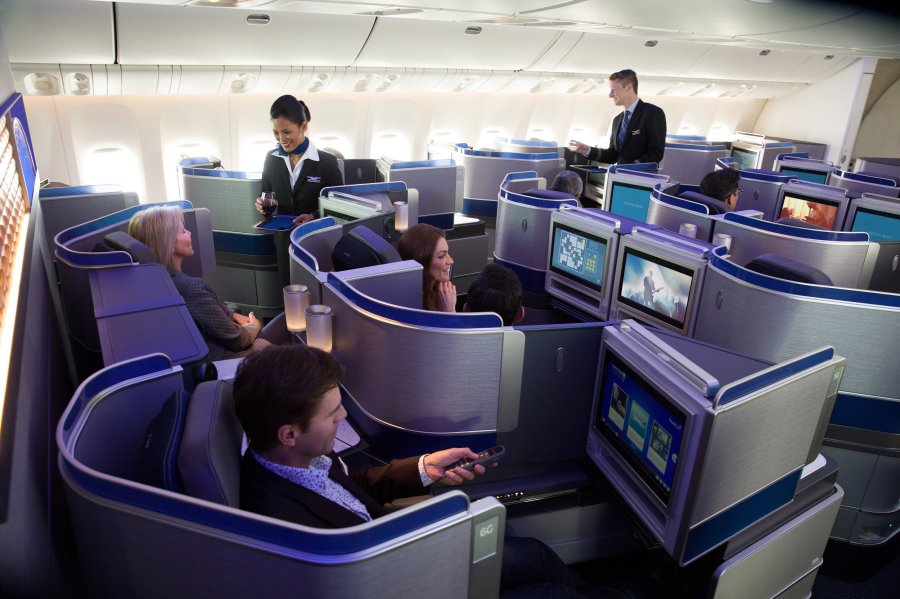 "This order further solidifies our lead and creates new opportunities for our customers, employees and shareholders by accelerating our plan to connect more people to more places around the globe and deliver the best experience in the sky," Kirby said.
Additionally, Kirby said United continues its "unprecedented effort" to upgrade the interiors of its existing fleet.
More than 90% of the carrier's international widebodies (Boeing 787, 777 and 767) now feature the United Polaris business class seat, as well as United Premium Plus seating and upgrades for the remaining aircraft will be completed by the summer of 2023.
For loyal members of United's MileagePlus program and other travellers, the massive order means more United Polaris business class seats on more routes and more often.
Since it was launched, United's Polaris business class cabin has been a winner on both short- and long-haul routes, thanks to the fantastic sleep you'll get onboard (the seat reclines to a length of 6'6" when in bed mode), the amount of personal space, storage, Saks Fifth Avenue bedding, 16-inch high-definition touch screens, noise-reducing headphones, fantastic meals, drinks and wonderful hospitality.
Then there are the small touches too, like keeping the main cabin lights off when breakfast is served, having the windows all dimmed until right before landing, the pyjamas (on long-haul flights), United's signature cooling gel pillows and the amenity kits from Away that include Sunday Riley skincare products.
The food and beverage offerings are fantastic, too. While long-haul menus differ due to the route, recent dishes (on Sydney-Houston for example) have included grilled beef fillet, chicken stuffed with macadamia and ricotta, seared barramundi fillet, followed by United's famous ice cream sundae.
When it comes to beverages, expect a selection of American and international wines, alongside premium spirits and liqueurs.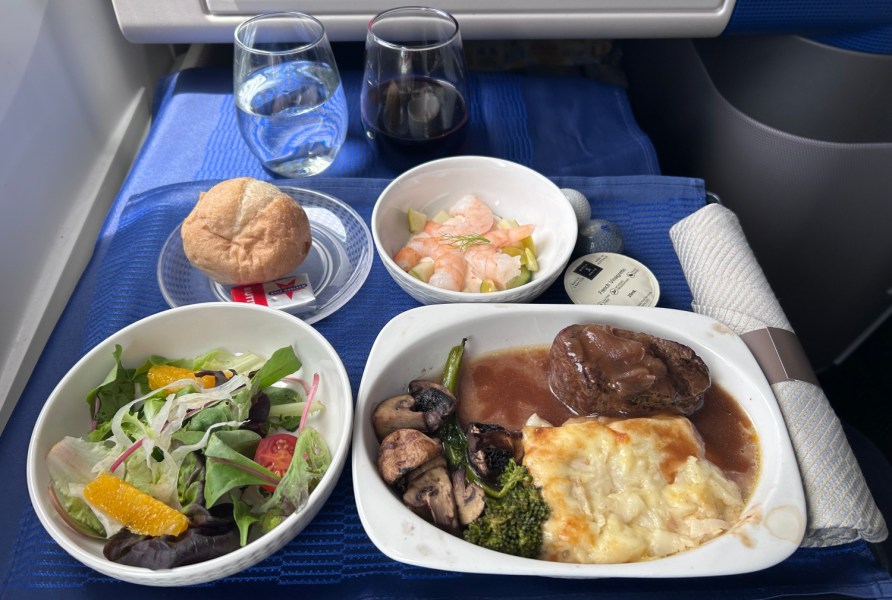 Prior to arrival, the selections are also delicious, including the likes of a spinach, fetta and rosemary frittata, alongside smashed avocado toast or fairy bread French toast.
Should you want some entertainment onboard, loaded up on the 16-inch high-definition touch are more than 1,000 movies, TV shows, audio playlists, podcasts, and games.
It adds up to an amazing experience and that's constantly the feedback United continues to get.
"Our fleet of 787 [and 777] aircraft brings together the best parts of the United customer experience – helpful, friendly service, terrific amenities and best-in-class technology," said United's EVP and Chief Customer Officer, Linda Jojo.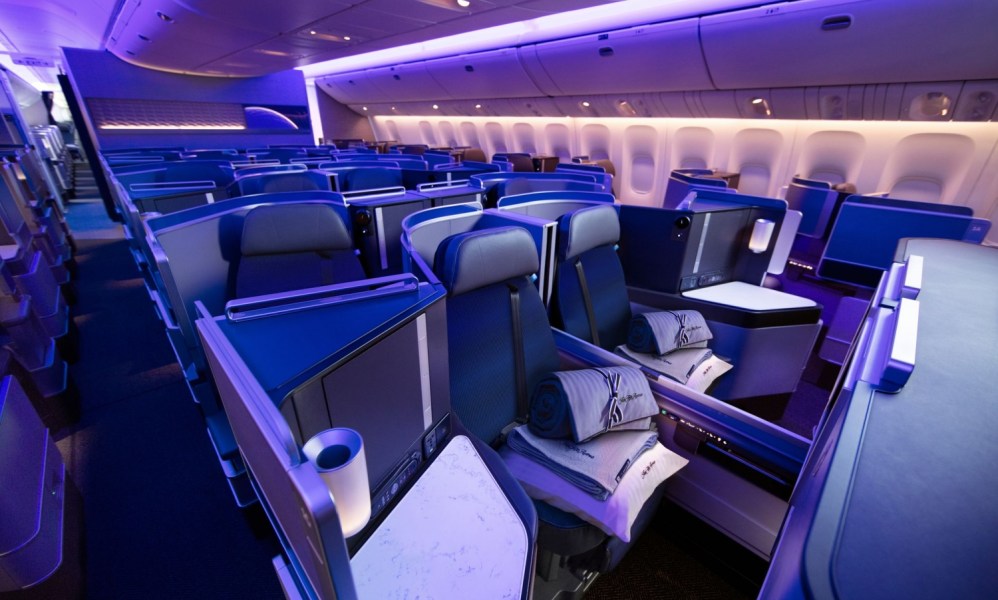 "And customers just love our Polaris products – from our airport lounges, amenities and seat-back screens to big seats that turn into beds, luxury blankets and pillows and plenty of room for storage. We're proud to offer customers more lie-flat seat options than all other United States carriers combined."
When you're travelling on the Boeing 787 Dreamliner in particular, you'll also notice the aircraft's X-factors too, from the larger windows to LED lighting, a lower cabin altitude setting and higher humidity, alongside the 25% improvement in fuel efficiency and lower carbon emissions per seat compared with the airplanes it replaces.
It adds up to a fantastic inflight in experience and once you've taken a long-haul flight in United's Polaris business class cabin, you'll be booking another soon after you land.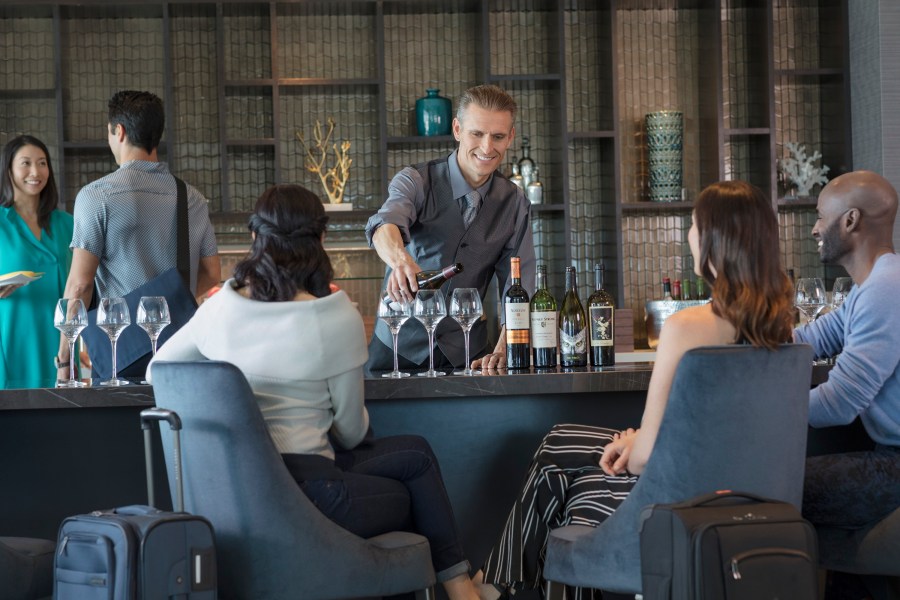 LOUNGING AROUND
Prior to departure, every United Polaris customer also has access to the United Polaris Lounges at selected departure ports, including Chicago, Houston, Los Angeles, Newark/New York, San Francisco and Washington D.C., and amenities include spa-like shower facilities, a full-service restaurant and curated buffet, a bar loaded up with premium drinks, as well as daybeds with soft lighting and fantastic United hospitality.
One of our favourite lounges is located at San Francisco International Airport and it ranks as one of the best across the Star Alliance network globally.
Before you take off, you can also enjoy the full catalogue of Wayfarer magazines to read in the Polaris lounges (and all 45 United Clubs) for free thanks to United's partnership with publishing app Readly.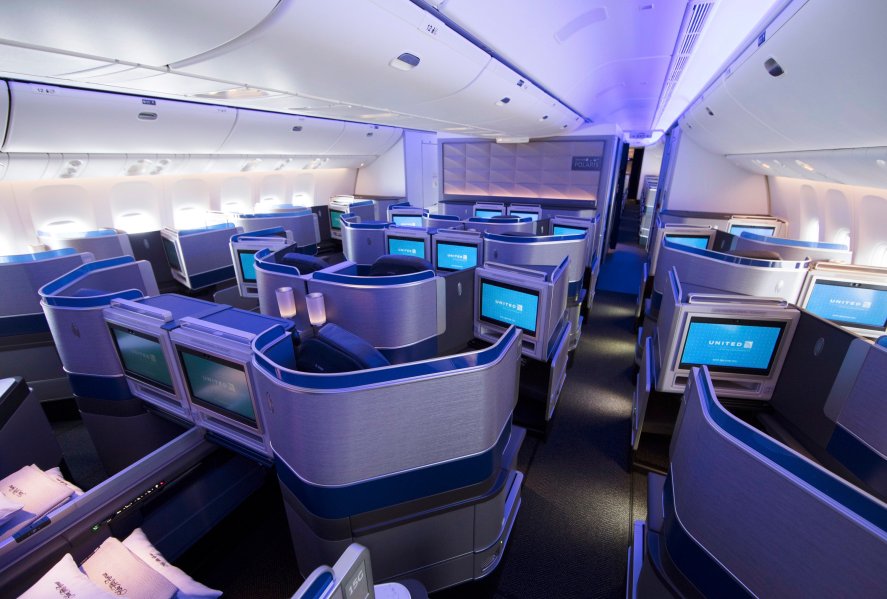 SIGN UP TO UNITED MILEAGEPLUS
Over the past four decades, MileagePlus has continued to be a leading airline loyalty program, with a number of industry-first innovations designed to enhance the travel experience for members.
United first introduced its airline Premier program in 1983 and then its first loyalty credit card in 1987.
More recently, in 2019, United announced that MileagePlus award miles never expire, and introduced PlusPoints for MileagePlus Premier members, giving customers more flexibility in how they choose to fly.