In May this year, Qantas swung open the doors once more to its Hong Kong International Lounge and since then, the re-opening has been a fantastic addition for travellers as the carrier re-boots flights to the popular city.
Originally opened in 2014 and one of the most popular lounges in the Qantas network since, the Qantas Hong Kong International Lounge was closed and vacated during the pandemic before recently undergoing a refresh as part of the carrier's AU$100 million global investment.
Qantas Chief Customer Officer, Markus Svensson, said the airline was proud to continue its investment in Hong Kong as demand returns to the region.
"Our customers have always loved the Hong Kong International Lounge and we were excited to bring it back better than ever," he said.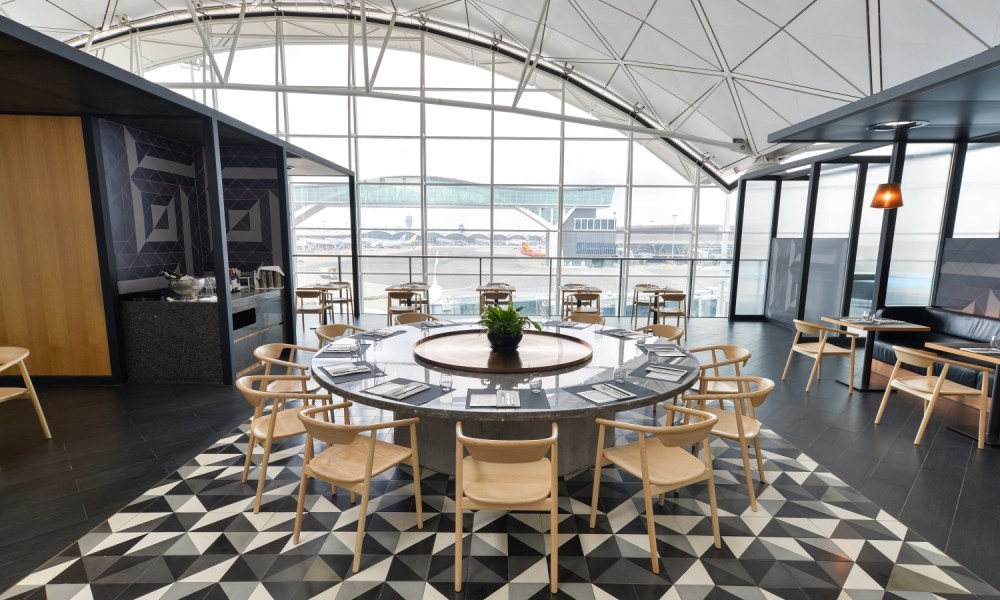 "Since we resumed flights to Hong Kong in January, we've seen really strong demand," Svensson said.
"This reopening is part of our increased investment in customer experience across our network, to ensure Qantas customers continue to enjoy the high level of hospitality they have come to enjoy and expect from Qantas."
Thanks to Qantas' investment into the lounge, it's no surprise the space has been popular with both Qantas and Oneworld travellers alike. The Hong Kong International Lounge is spacious, stylish, there is fantastic hospitality and the food is exceptional.
The improved 2,000sqm lounge features an updated warmer colour palette and new furnishings by Australian designer David Caon, with a seating capacity for 290 customers overlooking panoramic views of Hong Kong's famous Sky Bridge.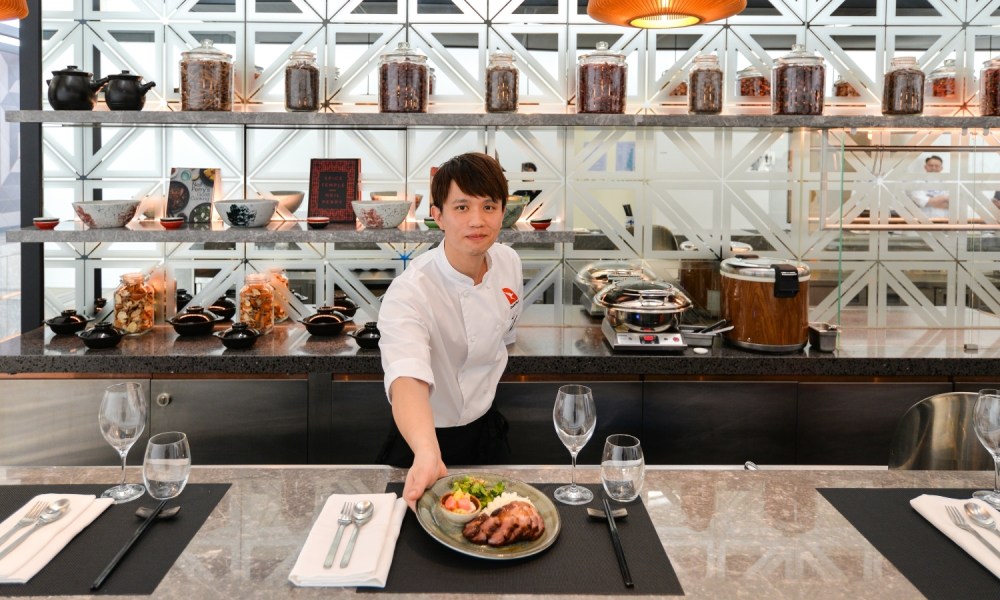 The original design of the lounge has been retained and finishes such as tiling and screens have been refreshed to create different zones within the lounge and a sense of privacy for customers – so much so you could have an entire area for yourself or your family without being bothered by anyone.
When it comes to the cuisine and wine, Qantas has done a brilliant job with the Hong Kong International Lounge and that's thanks to one of the best in the business.
Legendary Rockpool founder and Qantas Creative Director of Food, Beverage and Service, Neil Perry, has designed a menu of local dishes inspired by regional flavours and ingredients and said there was one key element from the previous offering that had to be included.
"Our customers absolutely loved the Yum Cha trolley so we are pleased to confirm we have fired up the dim sum steamers for its comeback, and will bring back the much loved char siu Chinese barbeque pork dish," he said.
Perry said the large bar area serves up a wide selection of premium Australian wines, beer and spirits along with mixologist designed cocktails such as the Chi Chi, made from dark rum with pineapple, lime and vanilla.
The bar space is ideal for a full meal, or for independent travellers looking for a space to mingle or chat with the staff over a cocktail.
Qantas' Quench hydration station is also on offer with hot and cold beverages which support wellness while travelling, particularly on the tea front.
Customers have the flexibility to dine in the formal, spacious dining area, which features a communal table, or in the relaxed lounge seating area.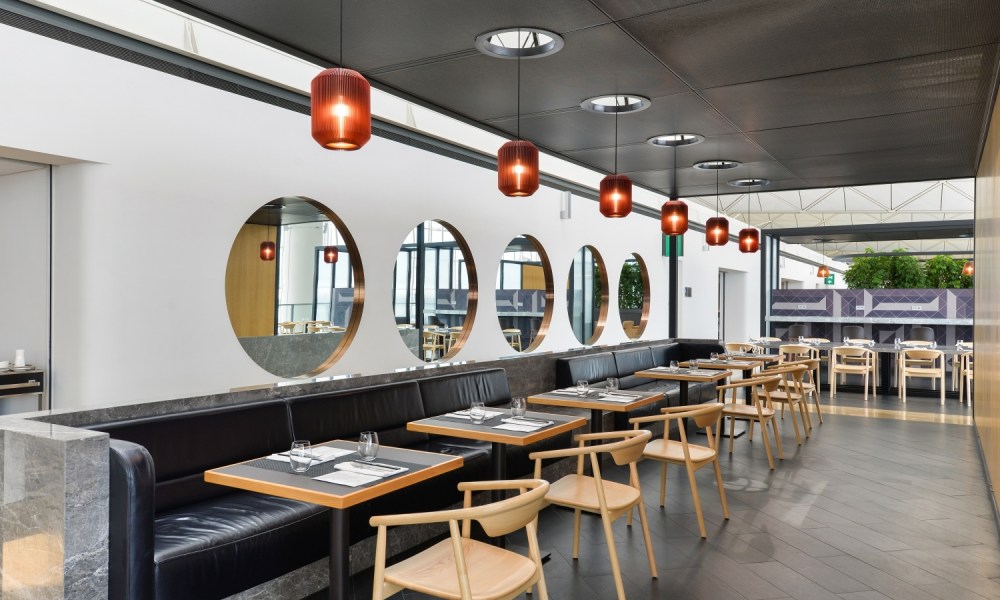 With Qantas' flights scheduled overnight between Hong Kong and Australia, corporate travellers can catch up on emails in the business zone, which is fitted with generous power and data outlets as well as high speed WiFi.
Those wanting to relax will be able to freshen up before their flight in the 12 luxury private shower suites featuring Li'Tya amenities.
Qantas currently operates a daily return flight between Sydney and Hong Kong on a mix of its A380 and A330 aircraft which offer Business Suites with lay flat beds.
The carrier has also reinstated flights between Melbourne and Hong Kong, which are now operating four times per week.