Over the past 20 years, Sonos has become one of the world's leading sound innovators thanks to the ongoing legendary research and development that has resulted in brilliant cinema-like experiences that few can match.
The company's epic journey started as a vision of founders John MacFarlane, Tom Cullen, Trung Mai, and Craig Shelburne to bring music to every home – wirelessly, in multiple rooms, from PCs and the Internet, with awesome sound – and with each release, their technology is helping benchmark Sonos even further.
The inventors of multi-room wireless home audio have most certainly achieved brilliance with their latest range of products, which is headlined by the Arc, which delivers such incredible sound you could be forgiven for thinking you are in a cinema or a sound studio.
The Sonos Arc is the company's latest premium smart soundbar that brings immersive, cinema-quality sound thanks to software-driven audio that surrounds listeners in dramatic detail, crystal clear dialogue and impressive bass.
Featuring support for Dolby Atmos this is much more than a soundbar as Arc brings brilliant sound to anything you can stream, whether its a live rugby match on the TV, James Cameron's Avatar in 4K Ultra HD or music, podcasts and radio when the TV is off.
What is brilliant about the Sonos Arc is not just the brilliant surround sound cinematic experience, but when simply streaming music on Spotify or when dialling in to one of the 60,000-plus local and global stations on Sonos Radio, headlined by music, news, sports and more.
"Home has never played a more important role in our lives and we've always been about making the home more enjoyable with great sounding products and new experiences," says Sonos CEO, Patrick Spence.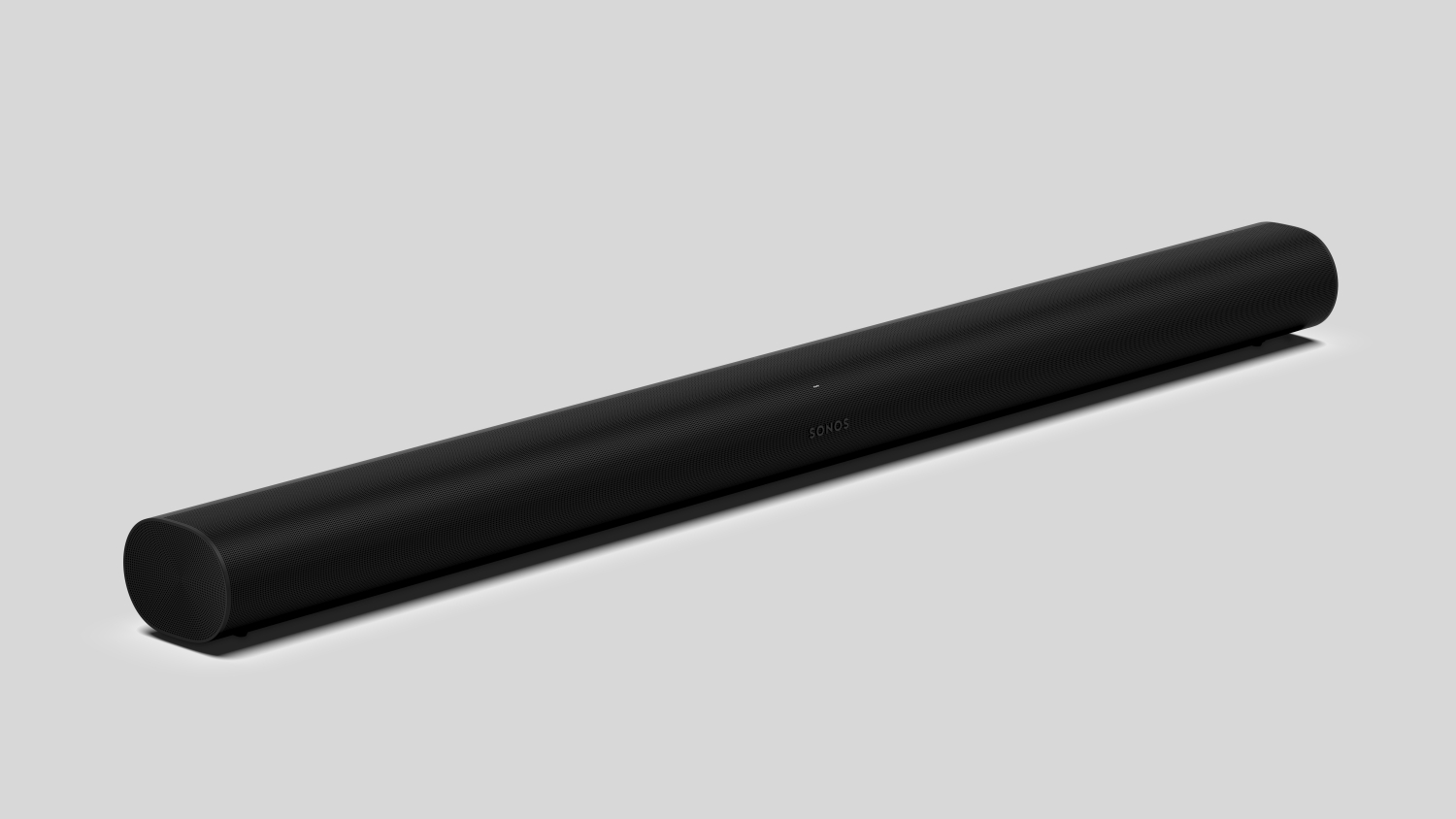 "Arc brings the sounds of our favorite shows and artists to life like never before [and] our goal is to make any room you have a television a place you can easily enjoy all of the great streaming video and music that exists today. Arc illustrates our commitment to brilliant sound and premium design, and sets a new standard for soundbars," he says.
One of the real headline features of the Sonos Arc is the addition of Dolby Atmos, which truly helps the latest shows and movies come to life in even higher resolution sound.
More than 25 video streaming services are serving Dolby Atmos content and with Arc, you have the ability now to listen to content in the truest form and how it was meant to be enjoyed.
Sonos Arc delivers an ultra-wide soundstage and impressive bass, thanks to eleven high-performance drivers, including two that are upward firing for 3D audio and produce dramatic clarity, detail, and depth.
Tuned in partnership with Oscar-winning mixing engineers, Arc adjusts its sound profile through software, based on the home theatre set-up and what's playing, whether stereo, Dolby Digital 5.1, or Dolby Atmos.
You can refine Arc's sound in the Sonos app with features such as Speech Enhancement to further clarify vocals, Night Sound to temper loud explosions, and an update to Sonos' Trueplay tuning technology, adjusting Arc's acoustic profile based on the room, accounting for horizontal and vertical sound that comes with 3D sound.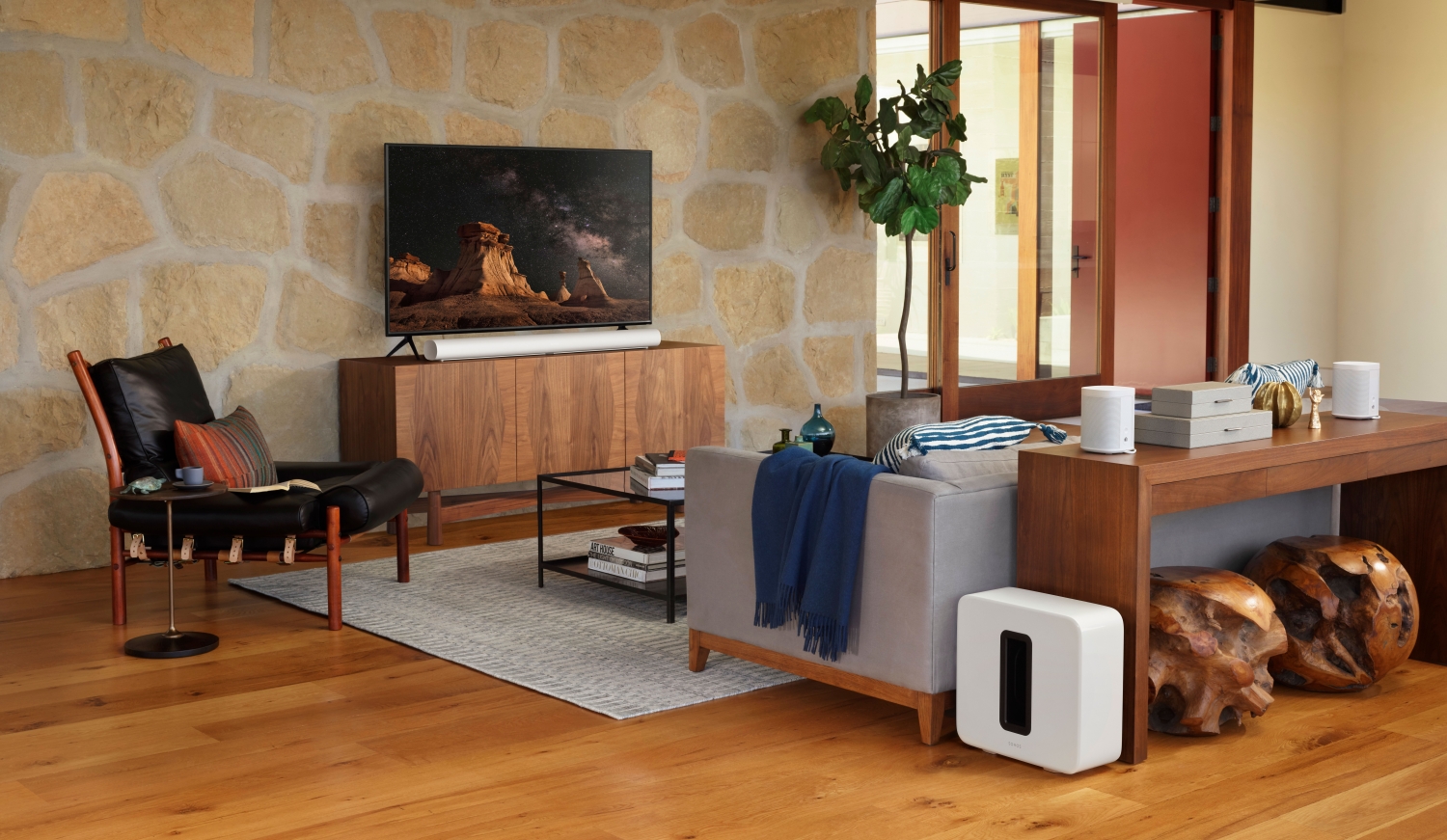 Arc, available in matte black and matte white, features a 270-degree rounded plastic grille and a calm, seamless exterior for multi-dimensional sound that elegantly fits within the home.
You can set Arc in front of a standing TV or mount to the wall (with a separate custom designed wall mount). There's a simple connection to your TV through HDMI eARC or ARC and the full-set up on the app only takes a few minutes.
The Sonos Arc is available from sonos.com for AU$1399 and can also be used as the anchor for a full surround-sound experience by adding other speakers from the range, including the Sonos Sub and a pair of the Sonos One SL or Sonos Five speakers.