Finnair debuted its eagerly-awaited Premium Economy cabin earlier this year and it's no surprise it has become one of the most exciting products in the air, thanks to its comfort, space aplenty and cool Finnish perks as James Wilkinson discovers.
Helsinki-based Finnair has been one of Wayfarer's favourite carriers for years thanks to its stylish Airbus A350s, Marimekko amenities, interior lighting and fabulous Finnish service onboard.
Now the carrier is taking things up a notch with all-new Business Class and refreshed Economy Class cabins alongside the debut of Premium Economy, an offering that is of the best products to have ever taken off.
The launch of the new cabins was part of a €200 million investment in the carrier's onboard experience and while we most certainly love what's on offer in the new Business Class cabin, the offering in Premium is stealing a lot of the limelight, thanks to seats and technology on offer.
Located right behind Business on the flagship A350-900s, the Premium Economy cabin is an intimate offering, with just 26 'Vector' seats per aircraft that have been optimised for enhanced comfort and ergonomics by Finnair and manufacturer HAECO and feature memory foam cushions, a deep 8-inch recline, a waterfall leg rest and 6-way headrest.
When you sit down, the first thing you'll notice is the comfort of the seats, even when in the take off and landing position. They are comfortable to sit and eat in, to do work on the laptop (thanks to the large and sturdy single leaf meal tray on offer) or while taxiing around at airports.
Then, you'll notice how much space and storage there is, that's a lot better than the Premium offering on several other airlines. You'll find dedicated stowage for laptops and small items that has been incorporated to the design and it means less rummaging around and more time for relaxing.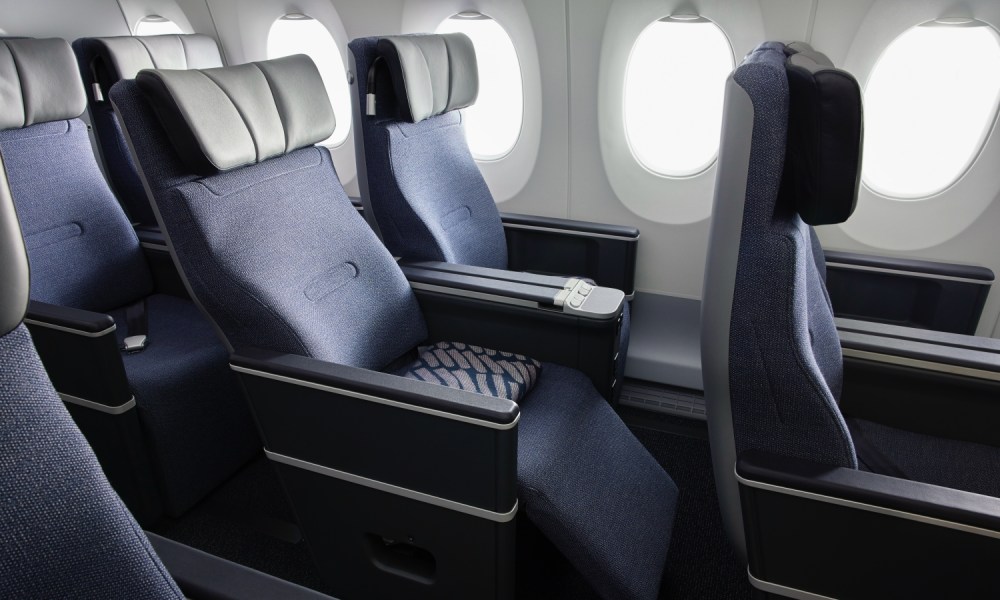 You'll most certainly also notice the fantastic, oversized 13-inch wide personal TV screens in the back of the seats in front that come in full HD and are loaded up with blockbuster movies and top TV shows from Finland, Europe and across the world.
While working on laptops or using personal devices, you'll also find universal PC power and USB-A ports that we found to charge-up with great speed.
When it comes to the dining experience onboard, on the flight we took from Singapore to Helsinki there were two meal services, including a three-course dinner service and a light meal before landing.
Complimentary beers, wines and non-alcoholic beverages are also available during the flight, excluding Champagne, however, it is impressively still available for purchase.
Alongside the quality of the food, you'll be impressed with the presentation – the meals are served on chinaware created by top Finnish designer Harri Koskinen and Finnish design icon, Iittala.
When it comes to relaxing and sleeping, here is where the airline absolutely excels. Alongside calming music on the inflight entertainment system, guests in Premium Economy are provided with a neck pillow and woven blanket designed specifically for the new cabin by legendary Finnish design house Marimekko.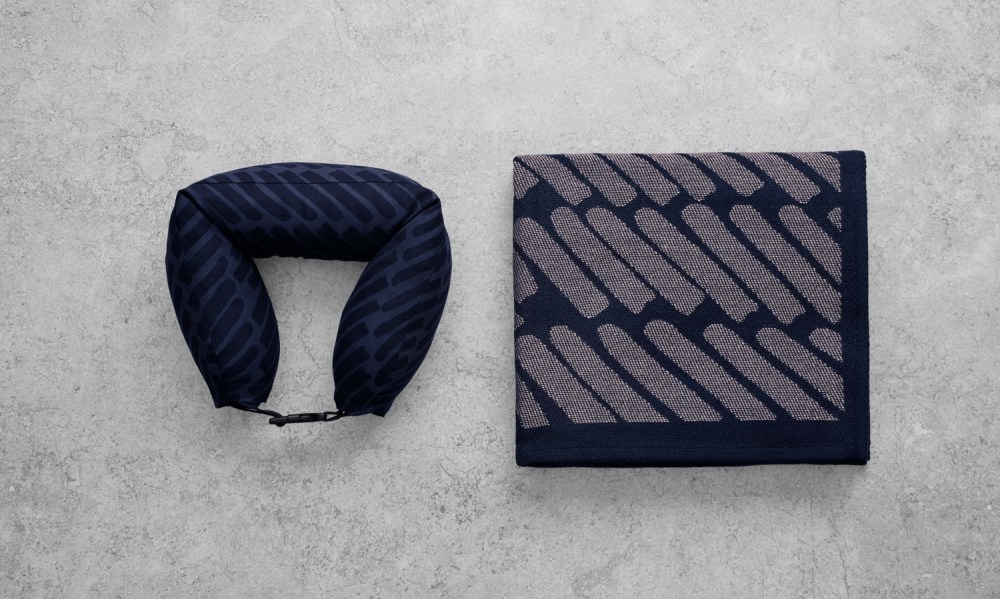 In fact, I would go as far as saying the Marimekko neck pillow is one of the most impressive inflight amenities I've ever seen and it comes exclusively in the Premium Economy cabin.
Finnair Chief Commercial Officer, Ole Orvér, said offering the Marimekko neck pillow is one of the ways the carrier truly wanted to amplify the new experience.
"The trend for premium travel has significantly accelerated during the pandemic, so we are confident our new Premium Economy travel class will prove very popular with customers looking for an upgraded experience from Economy," he said.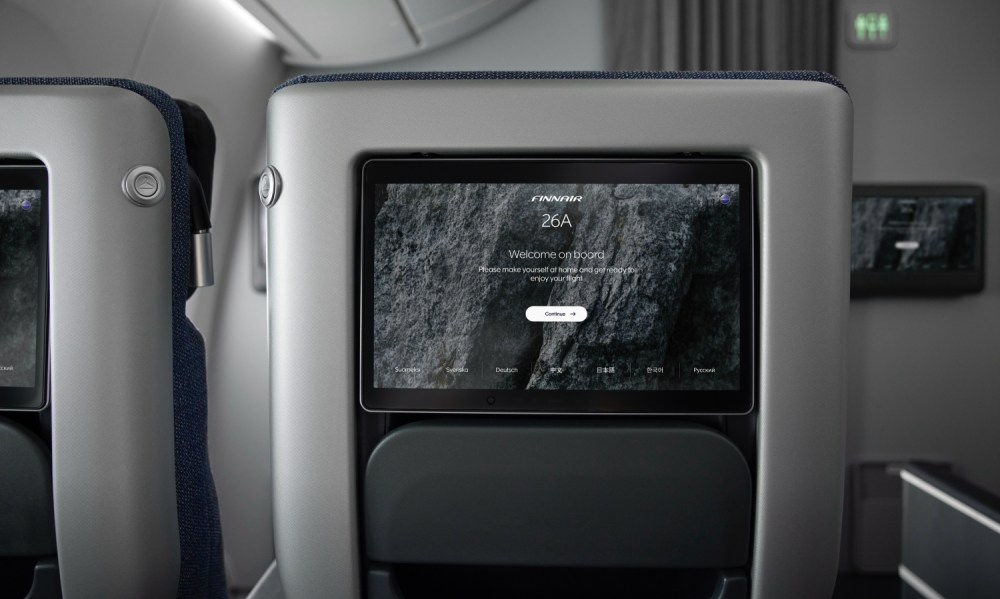 We certainly agree, because what Finnair has created is one of the most comfortable Premium Economy experiences in the sky and one we can't wait to experience again.
Finnair's Premium Economy cabin is now available on Airbus A350-900 flights to Helsinki from Singapore, Bangkok, Tokyo (Haneda), New York (JFK) and Dallas-Fort Worth.
To book the new cabin, find the best fares direct on Finnair's website at finnair.com