Like many frequent flyers, I had always been impressed with the Bose QuietComfort 35 II headphones. Now the QuietComfort 45s have been released and it takes the experience to a whole new level.
The new QuietComfort 45 headphones, replacing the legendary QuietComfort 35 IIs, have improved noise cancellation for instant quiet anywhere, thanks to the new 'Aware' mode to let the world back in, along with better voice isolation for easier conversations, and 24-hour battery life on a single charge.
"QuietComfort headphones are legendary for a reason," said Bose wearable audio category director, Mehul Trivedi. "What started as a product for travelling became a product that makes every day better and easier for millions of people all over the world.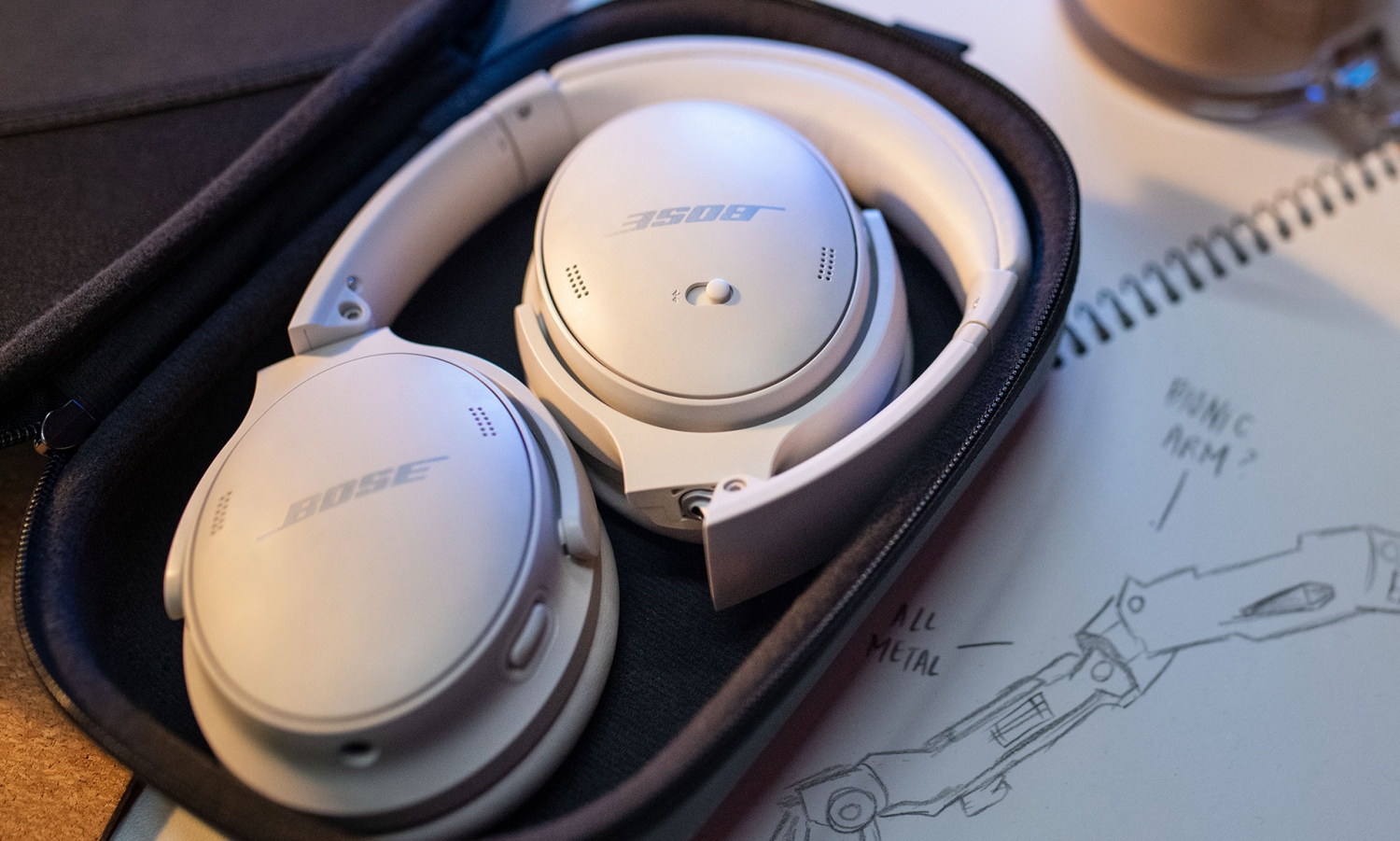 "Our customers have told us for years that it's the balance of benefits that make QuietComfort so different and indispensable. They've always been a great example of excelling where it matters most. And the QC45s are no different."
Trivedi said the QuietComfort 45s (AU$499.95) maintain the hallmarks of their predecessor with "amazing audio performance, all-day comfort and stability, super- simple controls, rock-solid connectivity", along with an update to the iconic design that made QCs one of the most recognizable wearables ever.
The QuietComfort 45 headphones feature just two settings, which Trivedi said is achieved using a new active noise cancellation system and new electronics package.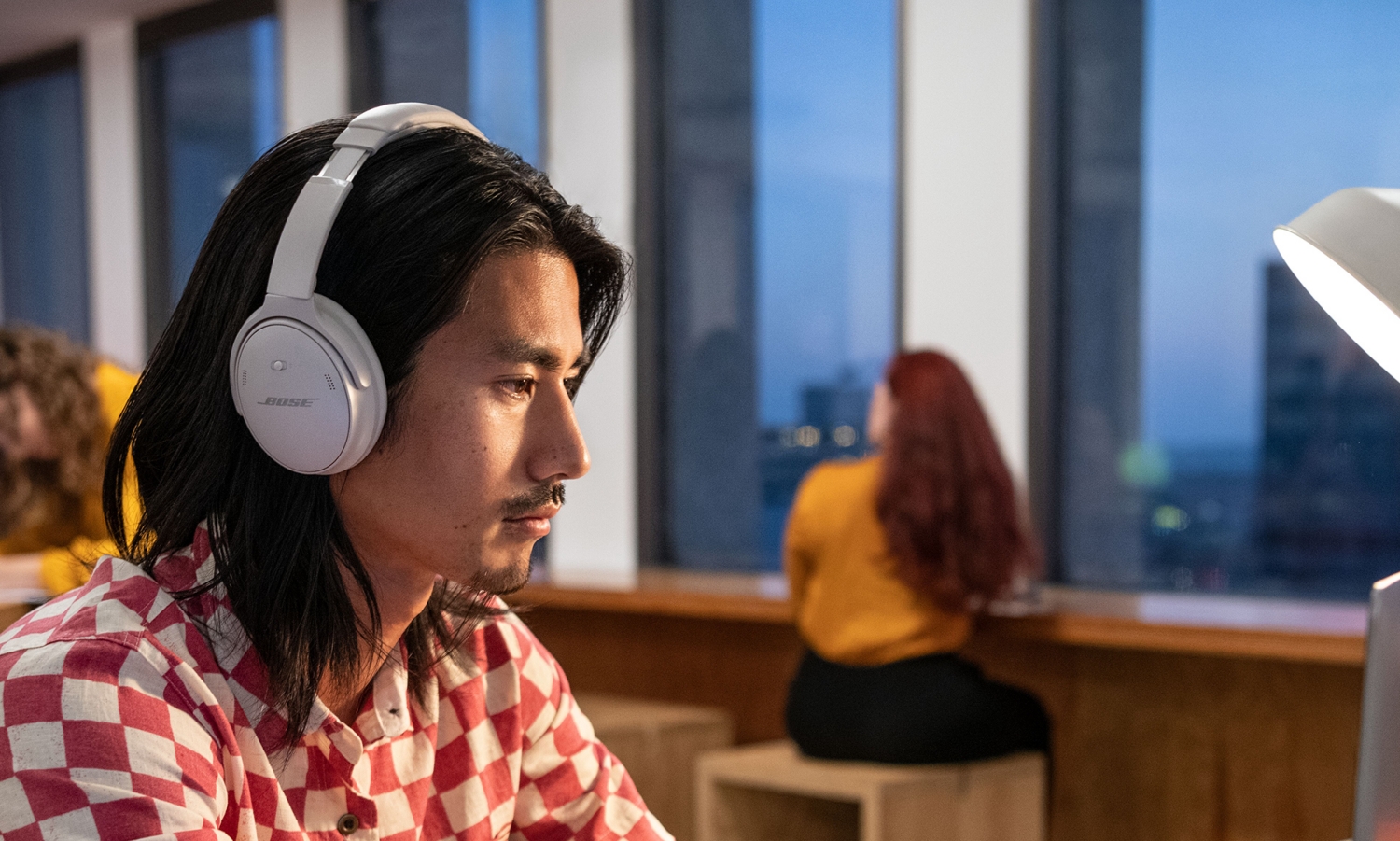 "In Quiet Mode, microphones inside and outside the earcups combine with a proprietary digital chip to sense, measure and respond to more unwanted sounds in mid-range frequencies — those typically found in commuter trains, busy office spaces, and cafés.
"The now-famous 'whoosh' associated with Bose noise-cancelling technology happens in a fraction of a millisecond to tune out entirely or enjoy music, podcasts, or movies with lifelike clarity, detail, and no distractions.
"In Aware Mode, QC45 headphones switch to full transparency, where everything is heard again – just as naturally, clearly, and quickly — without ever taking them off."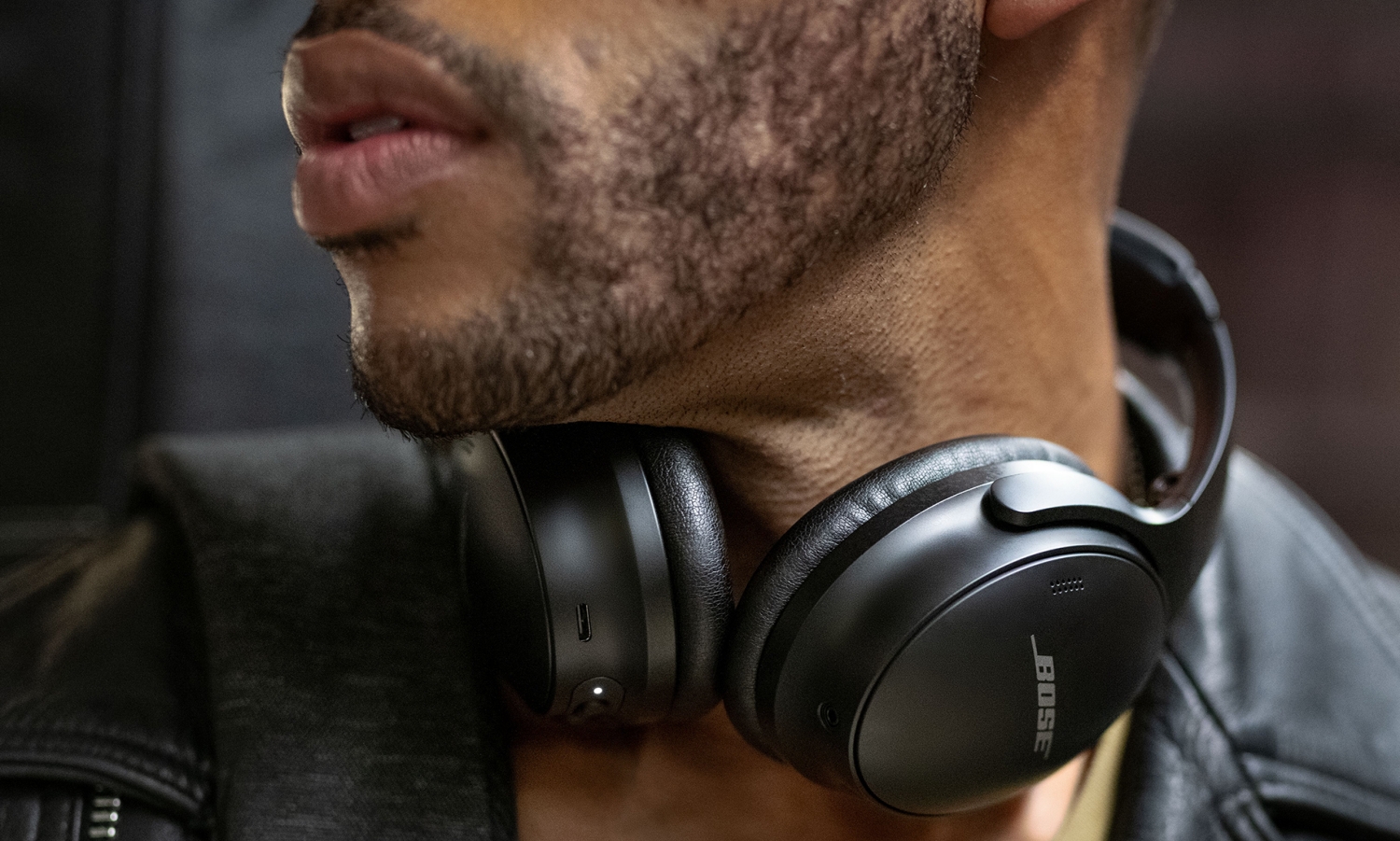 The QC45s have a fantastic voice isolation feature for easy conversations, anywhere.
"For phone calls and commands, QC45 owners can share their noise cancellation," Trivedi said. "A beam-form array isolates their voice, while a rejection array dampens and blocks the audible distractions around them — like a coffee grinder or barking dog — from being picked up and transmitted to whomever they're talking to.
"That means friends, family, coworkers, and personal assistants can hear what's being said, paving the way for more productive Zoom meetings, happier video chats, and more accurate VPA responses on everything from text dictation to getting directions to controlling a smart home."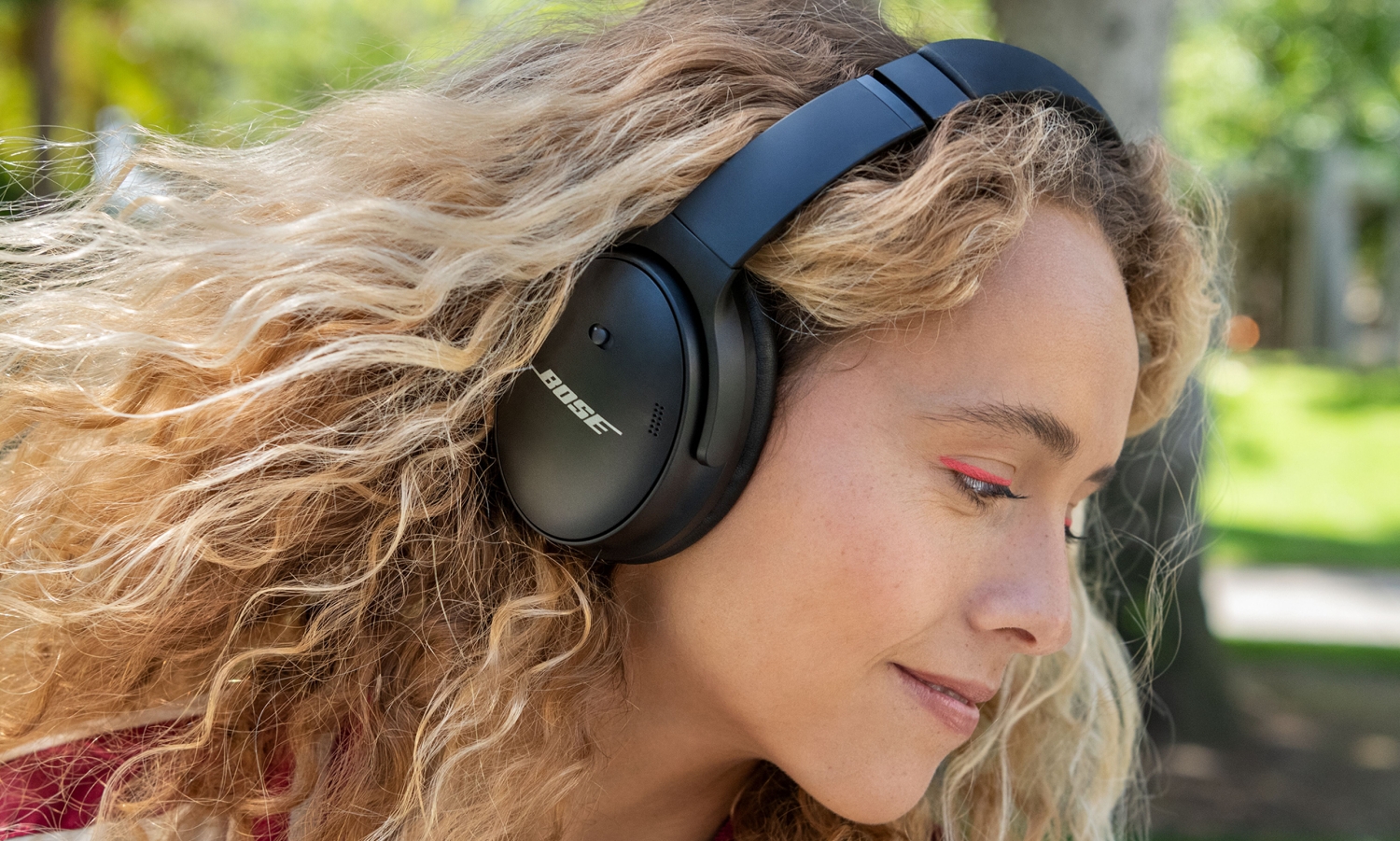 While the classic design has had an upgrade, the other best new feature is the improved battery life.
"QC45 headphones have up to 24 hours of battery life — outlasting the longest flights in the world, 20 back-to-back conference calls, or study all-nighters with time to spare," Trivedi said.
"They now charge via USB-C: it takes two hours for a full charge, and a quick 15 minutes for three hours of playback."
The Bose QuietComfort 45 headphones are now on sale in Australia and New Zealand.