With incredible screen quality, a next-level Apple Pencil hover experience, ProRes video capture and superfast Wi-Fi 6E and powerful features in iPadOS 16, Apple's next-generation iPad Pro is firmly the hottest tablet ever released as James Wilkinson discovers.
When it comes to taking technology on the road, many travellers will take both a tablet and a laptop with them, however, Apple's next-generation iPad Pro is re-writing the rules and offers such a fantastic experience for both work and play you won't need to take both with you again.
Thanks to the all-new M2 chip, the iPad Pro firmly delivers on Apple's promise of offering the ultimate combination of portability, versatility and unbelievable performance.
Headlining the features of the new iPad Pro are a next-level Apple Pencil hover experience and superfast wireless connectivity, the world's most advanced mobile display (better than most 4K TVs at home), pro cameras, Face ID, Thunderbolt, and a four-speaker audio system.
That comes alongside new features in iPadOS 16 – including Stage Manager, full external display support, desktop-class apps, and Reference Mode – which take pro workflows on iPad even further.
Enabled by its advanced hardware and iPadOS 16, iPad Pro has an incredible ecosystem of powerful pro apps unlike any other device of its kind, according to Apple's Senior Vice President of Worldwide Marketing, Greg Joswiak, and we firmly agree with him.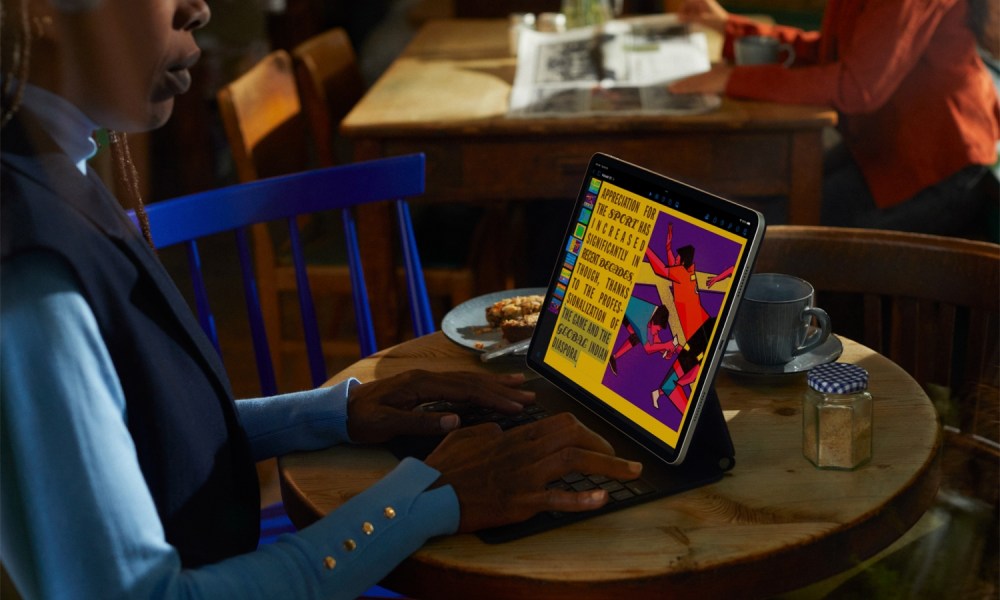 "The next-generation iPad Pro pushes the boundaries of what's possible on iPad, bringing even more versatility, power, and portability to the ultimate iPad experience," he said.
"Powered by the M2 chip, the new iPad Pro features incredible performance and the most advanced technologies, including a next-level Apple Pencil hover experience, ProRes video capture, superfast wireless connectivity, and powerful iPadOS 16 features. There's nothing else like it."
He's right. There is nothing else like what iPad Pro offers and you'll genuinely be able to leave your MacBook Pro behind.
One of the best features that you'll find with the iPad Pro over the MacBook Pro is the amount of apps you can use from the Apple Store, compared to what's available for the laptop and desktop.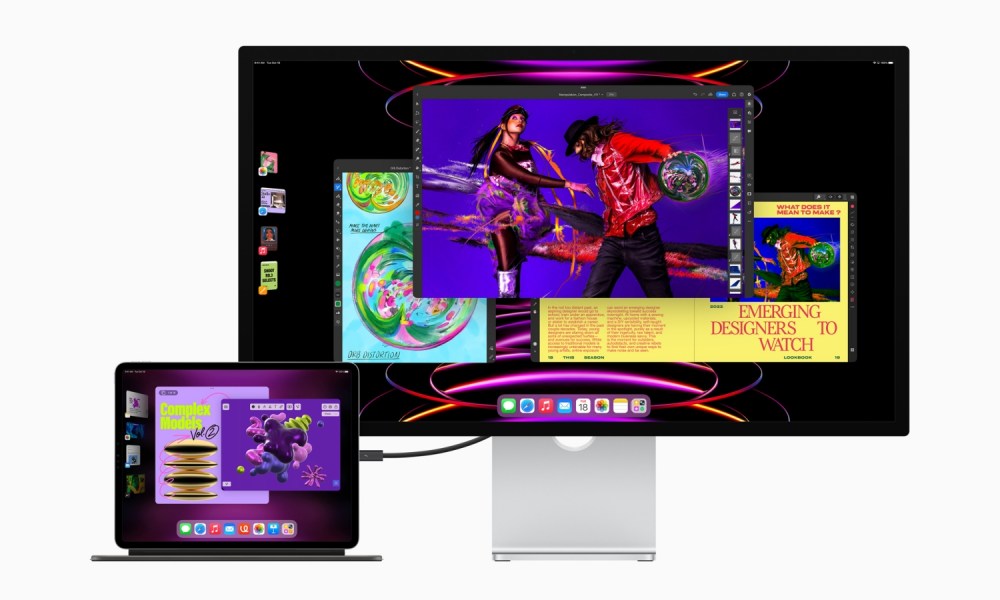 As a frequent traveller, I'm able to use all of my apps on the fantastic 12.9-inch Liquid Retina XDR screen and it's like a whole new experience with many of them, like Flighty, United and when it comes to video editing – which we do a lot of at Wayfarer – programs like Luma Fusion.
We talk about the M2 chip and when we say sensational, it truly is. The M2 is the start of Apple's next generation of M-series chips and the company says it "brings even more breakthrough performance and capabilities to iPad Pro, with industry-leading power efficiency, a unified memory architecture, and custom technologies".
What does that mean? The M2 features an 8-core CPU – it's up to 15 percent faster than M1 – and delivers advancements in both performance and efficiency cores. You'll find a 10-core GPU, delivering up to 35 percent faster graphics performance for the most demanding users.
That translates to proper HD quality movies on a tablet and apps that work quicker than you've ever experienced them.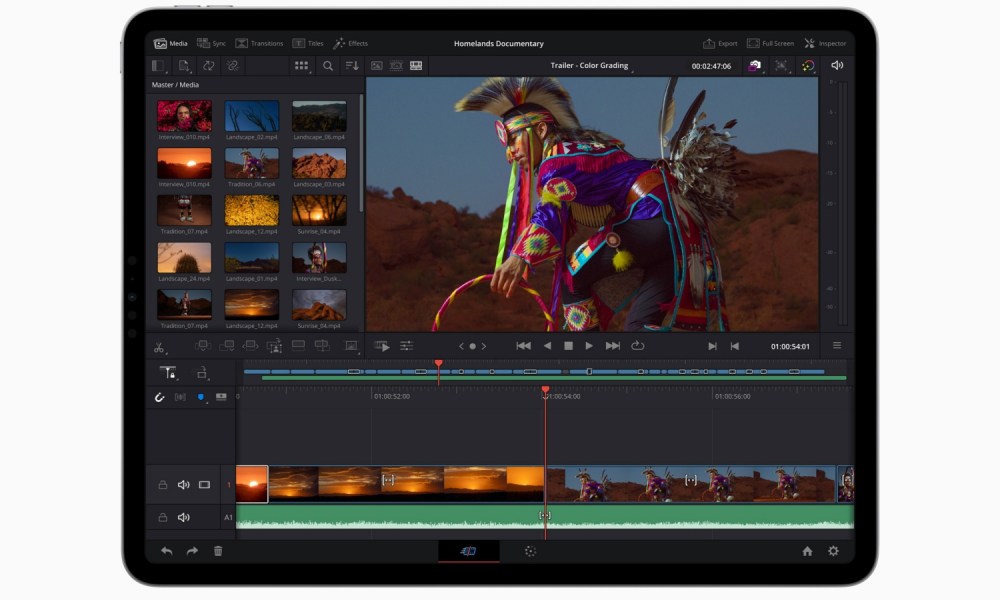 Combined with the CPU and GPU, the 16-core Neural Engine can process 15.8 trillion operations per second – 40 percent more than M1 – making iPad Pro even more powerful when handling machine learning tasks.
The M2 chip also features 100GB/s of unified memory bandwidth — 50 percent more than M1 — and supports up to 16GB of fast unified memory, making multitasking and working with large assets even more fluid.
The performance of M2 turbocharges even the most demanding workflows, from photographers editing massive photo libraries and designers manipulating complex 3D objects, to healthcare professionals taking advanced imaging and analysis, to gamers enjoying graphics-intensive games.
The power of M2 also extends to the new media engine and the image signal processor, which combined with the advanced cameras, enable users to capture ProRes video for the first time and transcode ProRes footage up to three times faster.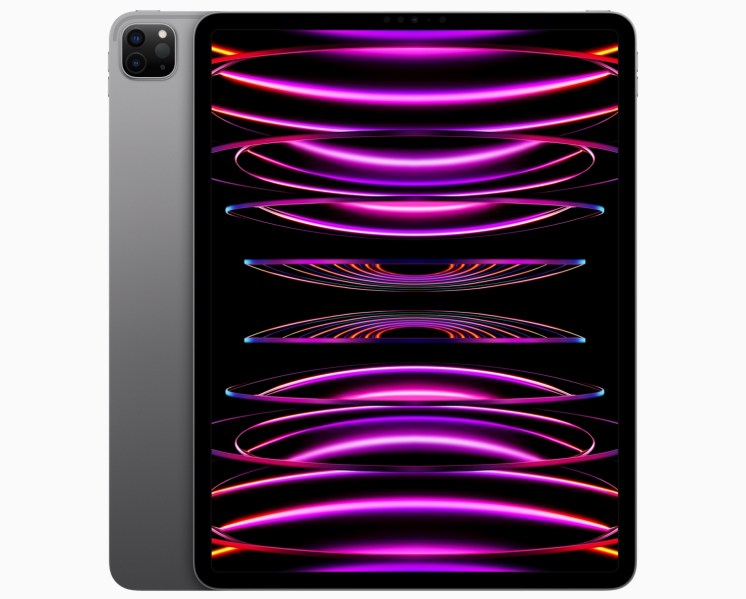 This means content creators, like us here at Wayfarer, can capture, edit, and publish cinema-grade video from a single device out in the field.
Let's now look at how the iPad Pro and iPadOS 16 work with the Apple Pencil (2nd generation), which provides a completely new dimension for users to interact with their screen.
Apple Pencil is now detected up to 12 mm above the display, allowing you to see a preview of their mark before they make it.
This also allows you to sketch and illustrate with even greater precision and makes everything users do with Apple Pencil even more effortless.
As an example, with Scribble, text fields automatically expand when the pencil gets near the screen, and handwriting converts to text even faster.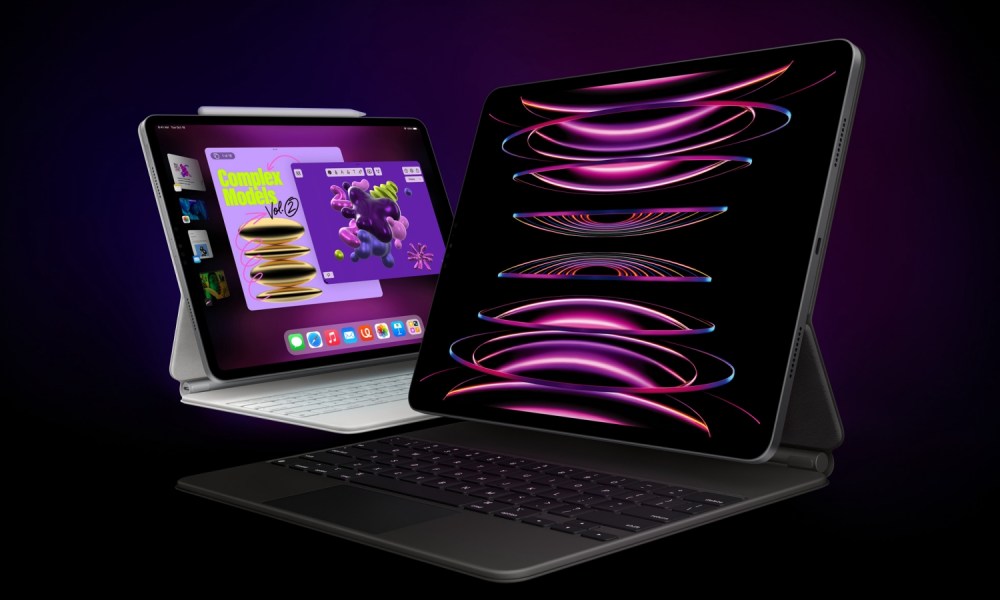 Third-party apps can also take advantage of this new feature to enable entirely new marking and drawing experiences.
On the connectivity front, the new iPad Pro supports the fastest Wi-Fi connections with support for Wi-Fi 6E, which is phenomenal for both work and play.
Downloads are up to 2.4Gb/s, two times faster than the previous generation. Wi-Fi + Cellular models with 5G (sub-6GHz and mmWave) now support more 5G networks around the world, so users can access their files, communicate with colleagues, and back up their data in a snap while on the go.
For those with a desktop, you'll also appreciate Stage Manager, an entirely new multitasking experience that automatically organizes apps and windows, making it quick and easy to switch between tasks.
Stage Manager also unlocks full external display support with resolutions of up to 6K, so users will be able to arrange the ideal workspace, and work with up to four apps on iPad and up to four apps on the external display.
Overall, the new iPad Pro is one of Apple's best ever releases and once you have a play, especially with the Smart Keyboard Folio, you'll be quickly travelling with one device that is brilliant for work and chilling out.