Headlined by its large and sharp 10.9-inch Liquid Retina display, powerful A14 Bionic chip, epic video calling and fast wireless connectivity, Apple's latest iPad, the 10th generation, is most certainly the company's best release yet and the best part is the pricing also makes it the best value we've ever seen as James Wilkinson discovers.
The iPad has always been a great seller for Apple, particularly for travellers who want a device that can double as a mini laptop, portable TV, fantastic camera and game console all in one.
For many travellers, it has been ideal for those in the main cabin of the aircraft, thanks to keyboard folios and fast email programs that allow you to work even when a seat is reclined in front of you.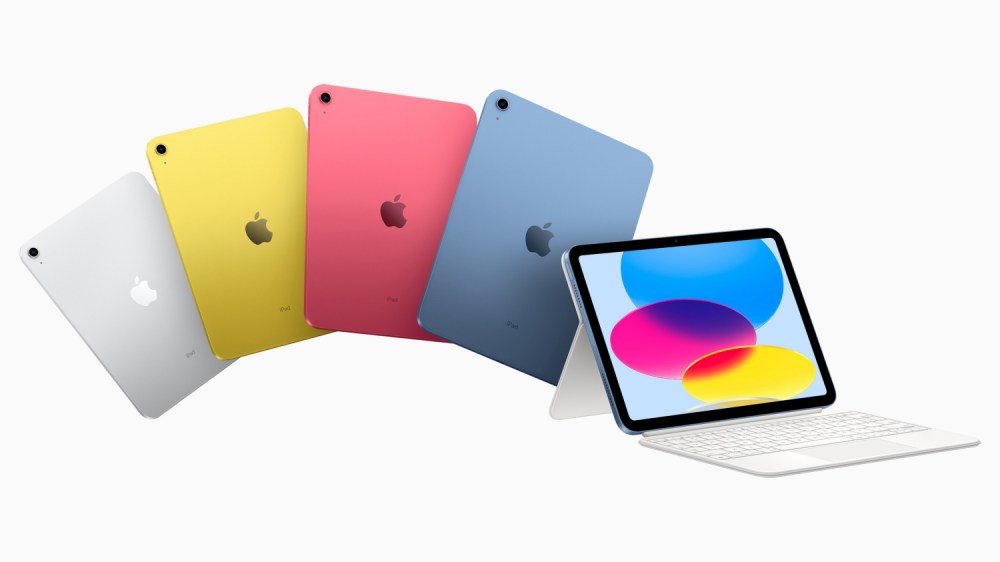 Enter Apple's latest iPad, the 10th generation, which not only comes packed with all of those features, but it's one of the lightest devices of its size ever to be released and now it comes packed with a large 10.9-inch Liquid Retina display that means crystal clear HD movies and the sharpest of web pages and video calls.
Powering the new iPad is the A14 Bionic chip, which Apple says delivers even faster performance with incredible power efficiency for demanding tasks while still providing all-day battery life.
Apple has updated the cameras too and that means an Ultra-Wide 12MP front camera that's located along the landscape edge of iPad, which the company says makes "for an even better video calling experience, and an updated 12MP back camera to capture sharp, vivid photos and 4K video".
It's quite the sales pitch but Apple is on the money with this one. Thanks to the camera set-up, the quality of the calls and the weight of the new iPad, you'll almost want to leave the Macbook Pro behind and just do all of your work calls and emails on this brilliant new device.
Where you'll really be impressed is the landscape Ultra-Wide front camera with its 12MP sensor and 122-degree field of view, which supports Center Stage, a feature which automatically pans and zooms to keep you in view as you move around.
It's a feature you'd expect from a much more expensive model, not one that's priced for only AU$749 (US$449) and, alongside the 10.9-inch Liquid Retina display, is our favourite feature on the 10th generation iPad.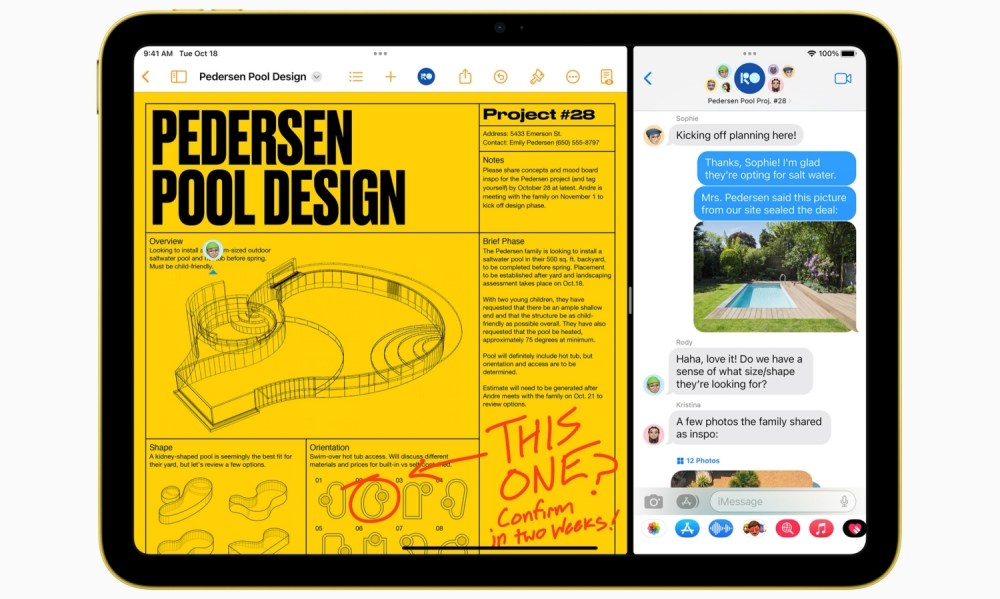 Still on the camera front, the upgraded 12MP Wide back camera on iPad delivers high-resolution photos and detailed 4K video with support for 240-fps slo-mo.
Then, dual microphones are designed to work in unison with the cameras, "capturing audio from the camera being used and minimising distracting background noise" according to Apple.
When watching a film or TV show – such as Wayfarer on YouTube – new landscape stereo speakers, combined with the larger display on iPad, offer nothing short of a sensational viewing experience.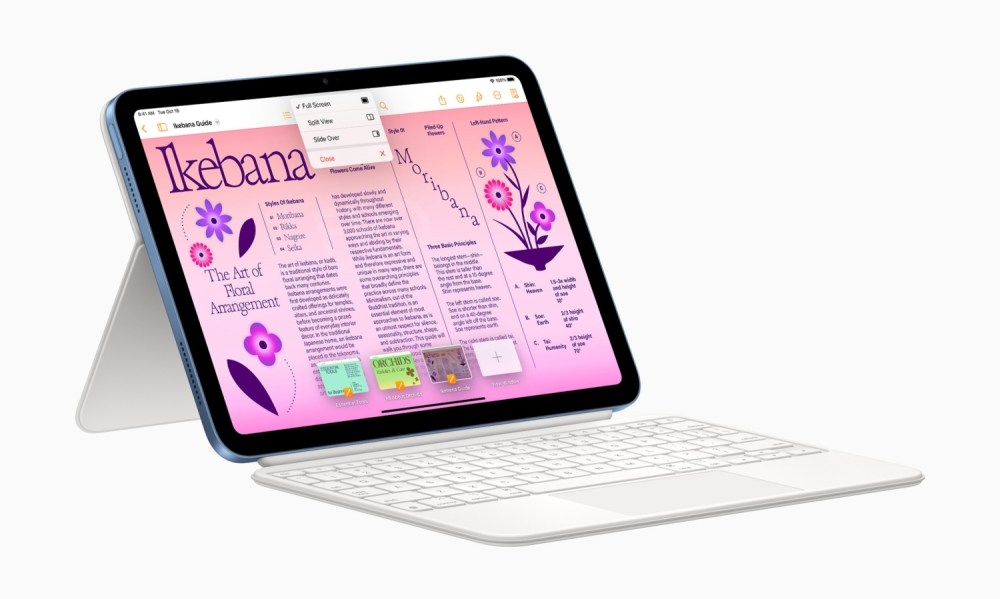 Where we also find the new iPad really impresses is with the new Magic Keyboard Folio, which offers a comfortable and reactive typing experience and a lightweight click-anywhere trackpad that's easy to travel with and switch out with the cover.
Thanks to the latest iPadOS 16 software and support for Apple Pencil, you'll also be doubling up your iPad as a notepad in meetings, given how well the pencil strokes letters numbers and shapes with ease.
The iPad is also loaded up with a USB-C port and that opens up the device to connect to a wide range of accessories, alongside fast and powerful Bluetooth connectivity Apple products are so well known for.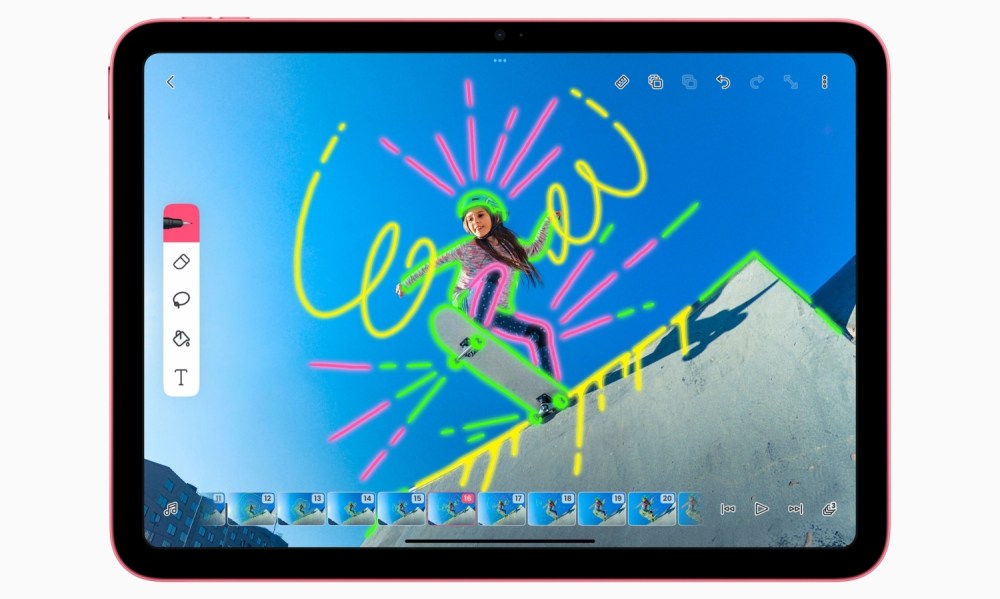 The Wi-Fi 6 also ensures you'll be connected with lightning fast speed and should you purchase a cellular model, you'll be suitably impressed with the 5G speed when you're on the go.
The all-new 10th generation Apple iPad is priced from AU$749 (US$449) on the Apple Store and it's not just one of the company's best value tablets of all-time, but one of the most well priced tablets we've ever seen.