Award-winning Hotelier Marlene Poynder has had a journey that many would aspire to have. She's gone from Western Australia to New York City, working with some of the best brands in the business along the way and now she's at the helm of Rosewood's legendary Carlyle hotel that's one of the finest properties ever built. She caught up in New York with James Wilkinson to talk about her journey and much more.
Over the past 30 years, Marlene Poynder has been one of the world's most acclaimed Hoteliers.
She's been on a journey that has taken her from Australia to New Zealand, Asia and the United States, including leading the teams at Park Hyatt Sydney, Hilton Queenstown, the Waldorf Astoria Beijing, Conrad New York Downtown and now at one of the world's finest properties, The Carlyle, A Rosewood Hotel, in New York City.
Poynder has been a leader for many and an inspiration for many more, showing how far a career can take you from a quiet suburb in Perth to the bright lights of New York City.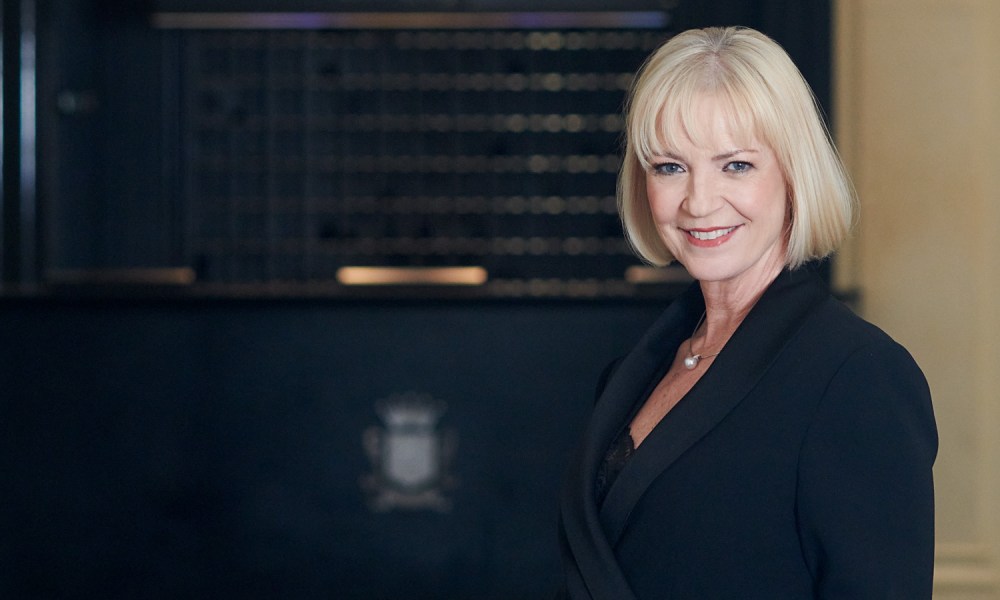 Star Hotelier: The Carlyle, A Rosewood Hotel, Managing Director, Marlene Poynder
Marlene, congrats on your recent appointment as Managing Director of The Carlyle, A Rosewood Hotel, in New York City. This is a very exciting time for you in your phenomenal career isn't it?
Yes, it is very exciting, and I'm honoured to be managing this renowned property.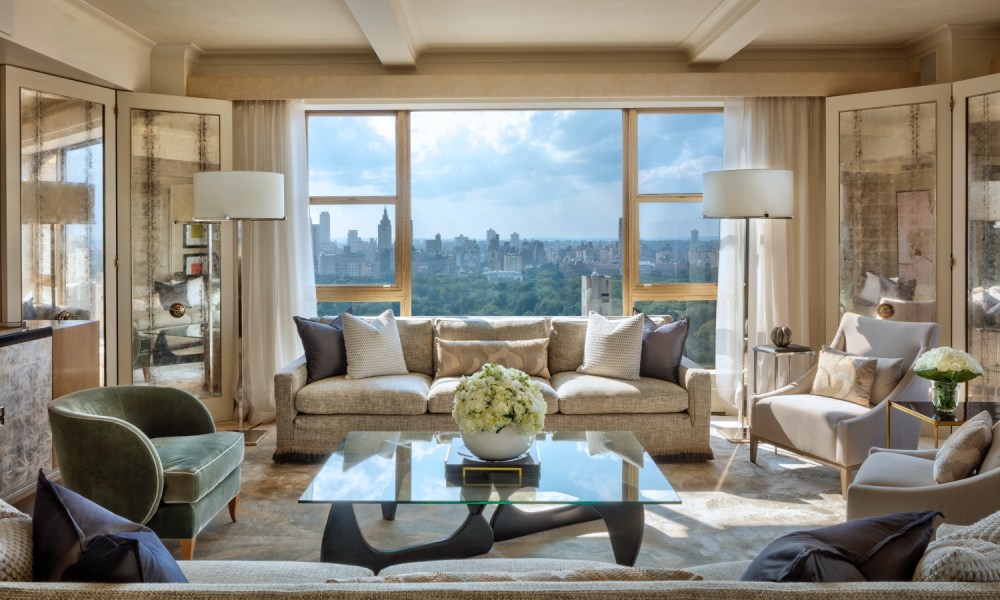 The Carlyle's Presidential Suite living room
Managing a property as legendary as The Carlyle carries a certain sense of responsibility, given the property has an incredible history.
Absolutely – The Carlyle has such a wonderful, storied history. We are currently celebrating 92 years which is quite a milestone. I am thrilled to have joined the hotel earlier this year and we are already hard at work to maintain The Carlyle's incredible legacy while also introducing it to a new generation.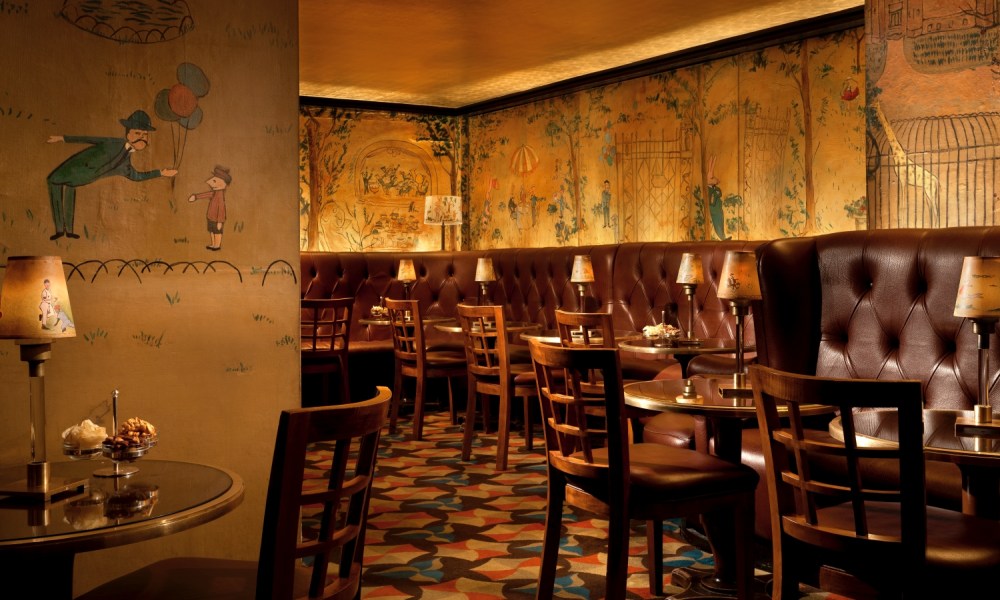 Bemelmans at The Carlyle is one of New York's best bars
What makes The Carlyle so unique in your opinion, from the suites and bars to the fantastic location?
The Carlyle is an extremely special hotel, but it is so much more than a hotel. It is chic and elegant but also eclectic and whimsical at the same time. From your arrival in the intimate Art Deco lobby, you immediately know you are in New York. It's old-world glamour but never stuffy and has a wonderful nostalgic feeling.
The hotel has just emerged from a three-year long renovation and the beautiful new guest rooms and suites have been very well-received and for the first time in decades, we debuted a new restaurant called Dowling's at The Carlyle.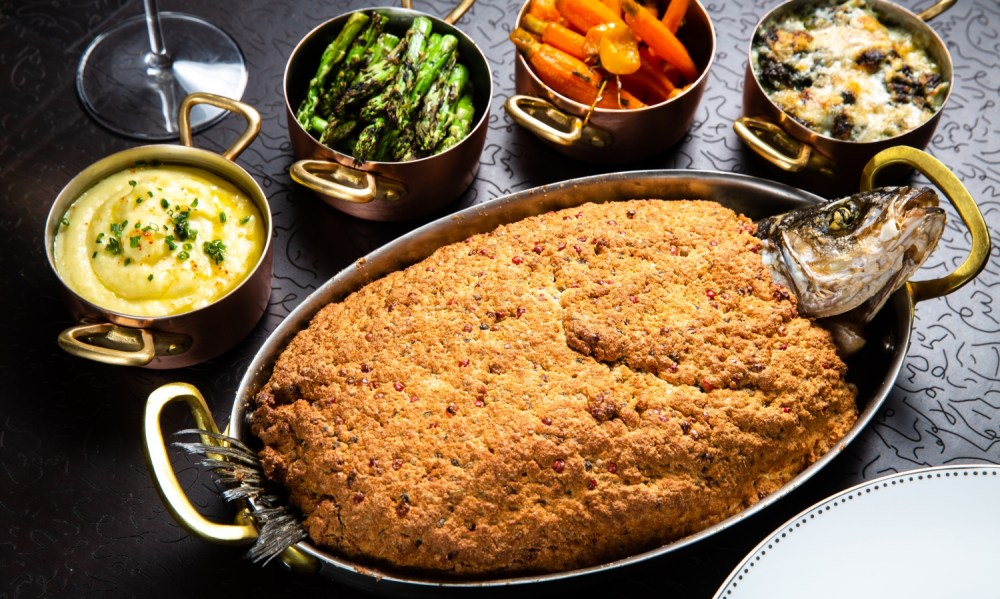 The Carlyle's offers fantastic food at Dowling's
It's been one of the toughest reservations to get in town – the menu features new interpretations of timeless New York favourites and throwback dishes such as Steak Diane, which is flambéed tableside.
Of course, Bemelmans Bar and Café Carlyle are two iconic locations that should not be missed. And the hotel's Upper East Side location, just one-block from Central Park, offers the perfect New York experience. And the incredible tenured staff are full of personality and character. They truly feel like "family" to our guests.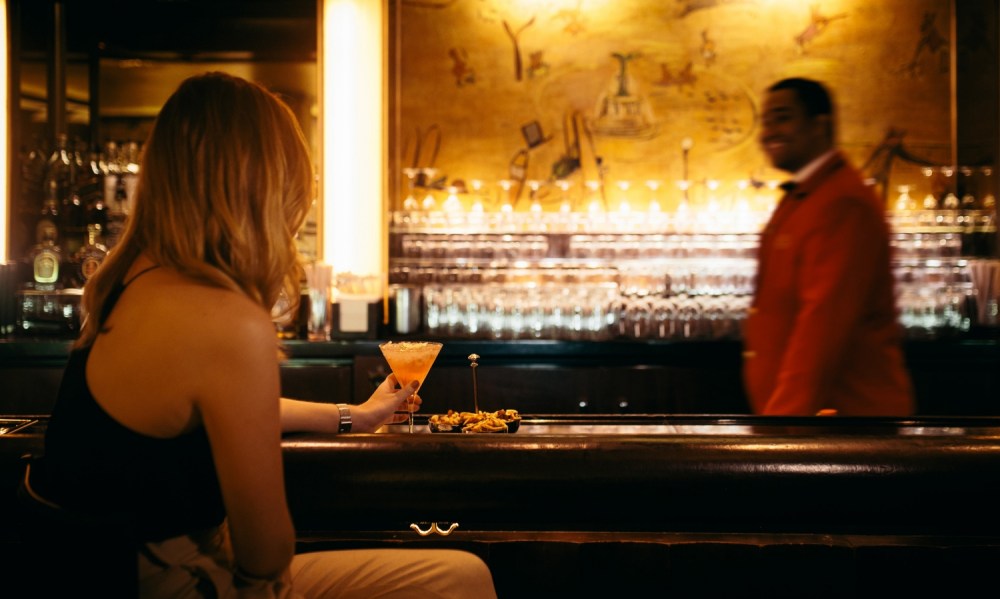 Order cocktails at Bemelmans at The Carlyle
As you know, I'm a big fan of Bemelmans Bar and Café Carlyle, two New York institutions. What makes these venues so special to you?
Bemelmans Bar and Café Carlyle are truly such beloved institutions here in the city. At Bemelmans, guests can enjoy our famous cocktails and live music while admiring the whimsical murals by famed author and artist Ludwig Bemelmans.
It's been amazing to see the resurgence that Bemelmans Bar is currently experiencing since reopening after the pandemic… we have had lines to get in the bar for the first time ever in our 75-year history.
It's become quite the favourite bar with the Instagram younger crowd. And Café Carlyle has been open since 1955 and offers a classic cabaret experience highlighted by murals that were painted by Oscar-winning French Artist, Marcel Vertes.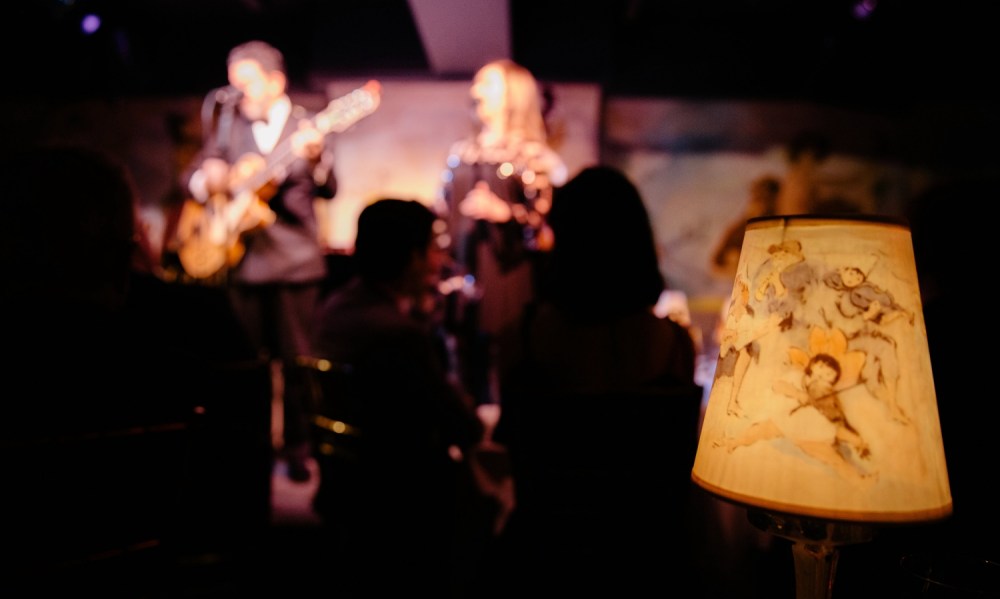 Cafe Carlyle is home to world-class artists
You've had some amazing performances of late in Café Carlyle, including by fellow Australian expatriate Kylie Minogue. Tell us about that.
Yes – Café Carlyle just reopened this past (northern) spring with Isaac Mizrahi kicking the season off for us. We've had many great performers this year including the legendary David Foster & Katharine McPhee and author Candace Bushnell.
Kylie Minogue performed a special event in the Café to celebrate the launch of her rose wine – it was so incredible to see her perform on such an intimate stage.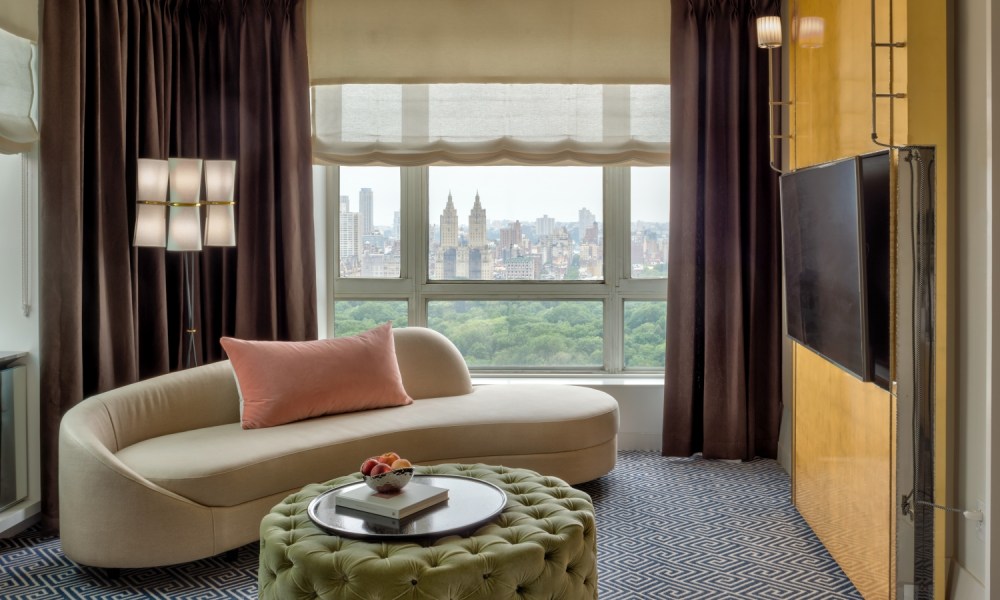 The Carlyle's Central Park Suite
You've managed some amazing hotels across the world in your career. How does this role compare in that mix?
This role is the cherry on top of the icing on the cake for me. It's The Carlyle, New York! I am incredibly honoured to be a part of this incredible hotel and its' continuing journey, leading into her first century.
Expect fantastic cuisine at The Carlyle
The location is brilliant. What are some of your favourite things to do in the Upper East Side?
I walk in Central Park every day with my dog, Chief – and there are so many wonderful museums and restaurants on the Upper East Side. One of my favourite Japanese restaurants in Manhattan is directly across the street from the hotel, Kappo Masa on Madison.
There is something for everyone up here from a traditional diner experience to fine dining cuisine. Our concierges are a wonderful source of information.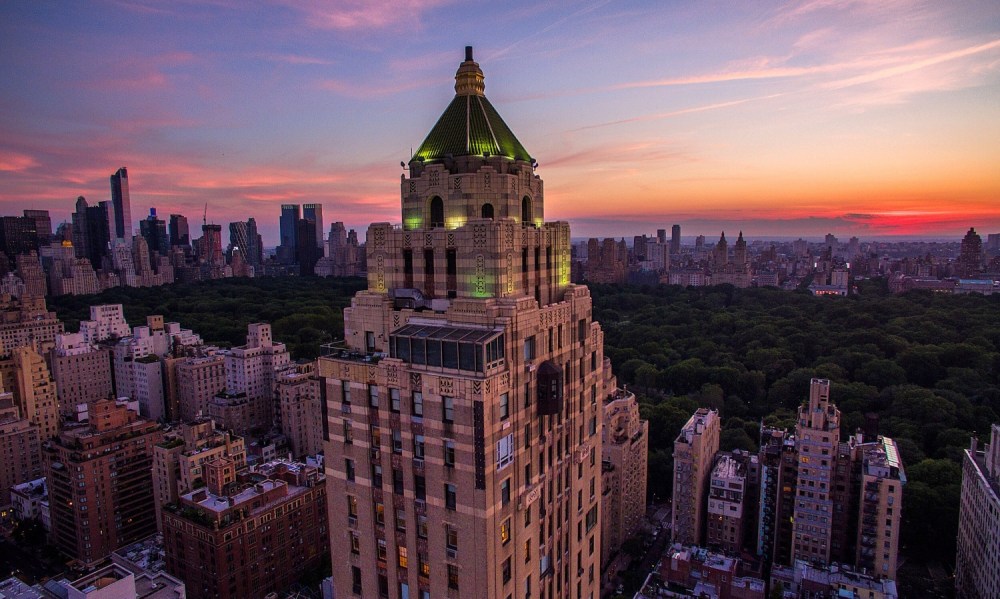 Standing tall: The Carlyle is one of the world's best hotels
It is just a short cab ride across the park or leisurely stroll to great cafés and restaurants on the upper West Side. Even Bourke Street Bakery (from Sydney) has a location just a walk across the park.
From the MET to the Guggenheim, we have some of the world's most renowned museums within walking distance.
The roof top terrace bar at the MET is a wonderful way to experience fabulous views of Central Park and the city skyline whilst enjoying a casual cocktail or beer.
ESSENTIALS: GETTING TO NEW YORK CITY
The best way of getting to New York City in comfort and style.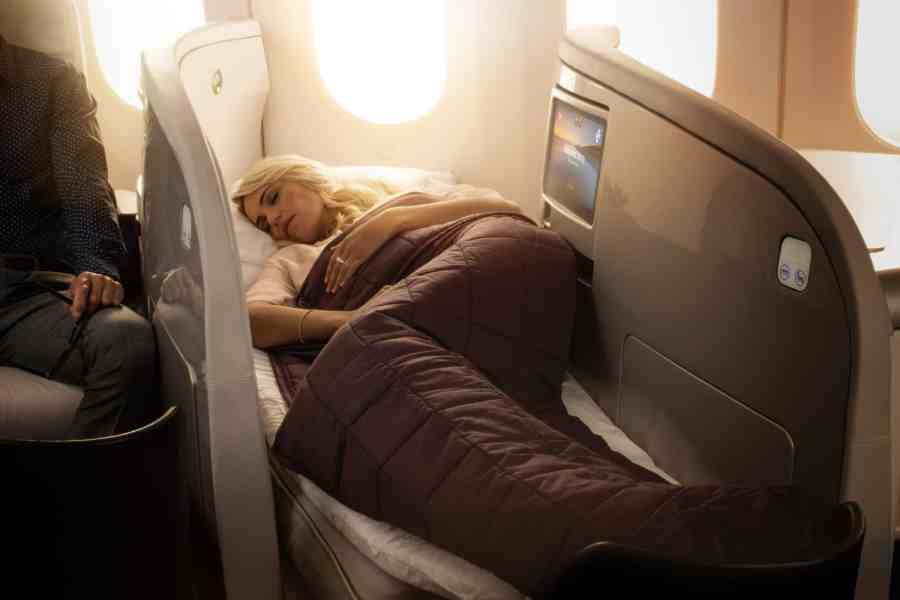 Book a flatbed seat on Air New Zealand in Business Premier
FLY AIR NEW ZEALAND DIRECT TO NEW YORK CITY
Air New Zealand has launched flights to New York City direct from Auckland, the new flagship route for the airline.
The new flights are operated by Air New Zealand's flagship Boeing 787-9 Dreamliner, which features three cabins, Economy, Premium Economy and up the front, Business Premier, headlined by flatbed seats (featuring mattress toppers and large pillows for overnight flights), fantastic food and wine, thousands of hours' entertainment and brilliant Kiwi hospitality.
The flights to New York feature a new international menu showcasing the best New Zealand to one of the world's leading gourmand nations, the United States of America.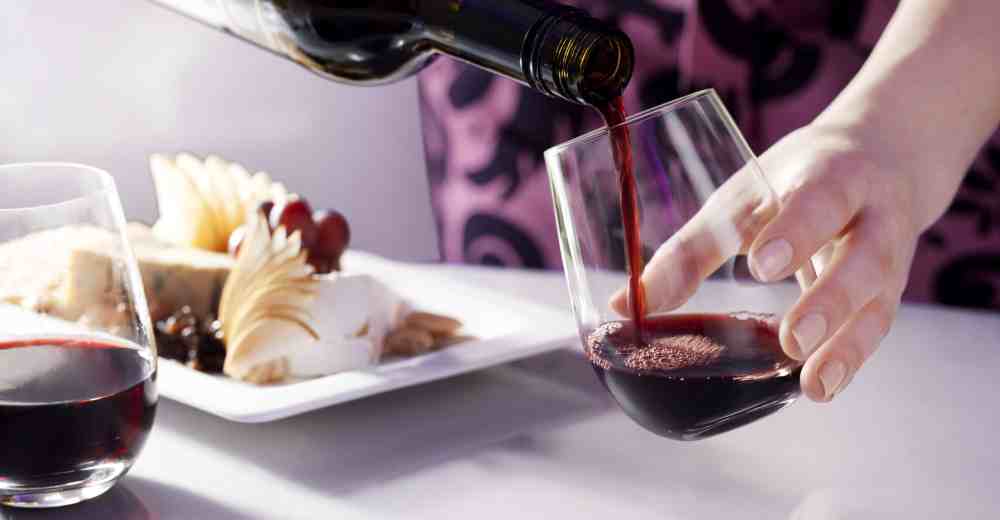 Expect fantastic food and wine onboard Air New Zealand in Business Premier
Onboard, premium customers can enjoy the likes of seared salmon from Marlborough, free-range chicken from Waikato and crisp salads picked straight from orchards and fields in Gisborne, Waikato and the Manawatū.
On the wine front in Business Premier, expect some of New Zealand's best drops, including Felton Road's 2016 Block 3 Pinot Noir from Central Otago, the Stonecraft 2018 Crofters Syrah from Hawke's Bay and the Kumeu River Mate's Vineyeard Chardonnay.
To find out more about Air New Zealand's new direct NYC flights and what to expect onboard, Wayfarer's Host and Editor-In-Chief, James Wilkinson, spoke on camera to the carrier's Chief Customer and Sales Officer, Leanne Geraghty.
When it comes to USA flights, Air New Zealand flies direct from Auckland to New York, Los Angeles, San Francisco, Honolulu, Houston and Chicago. For all bookings, visit airnewzealand.com