When it comes to boutique hotels in New York, ModernHaus SoHo continues to one of the coolest properties in town thanks to its epic food and beverage offerings, chic rooms and fantastic location. To get the inside track on the brilliant hotel, Wayfarer sits down with the property's owner and Director of Thor Equities, Jack Sitt, in New York City.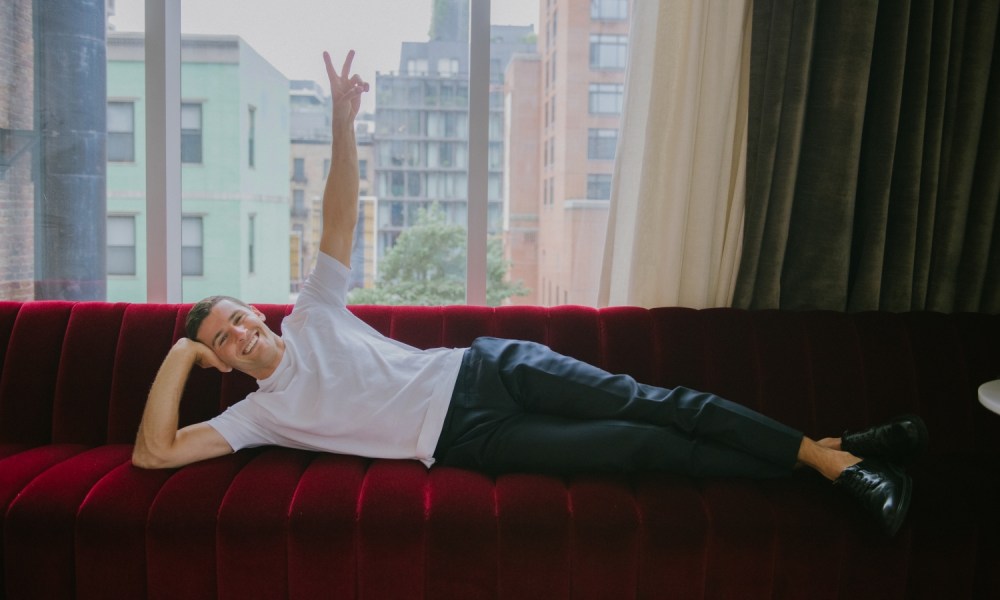 Jack, thanks for having us at this fantastic property. What makes Modernhaus one of the most fun and exciting hotels in SoHo?
Living two blocks away from the hotel, I am uniquely in tune with the neighbourhood's culture. When opening ModernHaus SoHo, the goal was to create a social gathering point – a one stop shop for New Yorkers and visitors alike.
When guests arrive, there's so much at their fingertips – 11,000 square feet of outdoor space, dinner prepared by a Michelin-starred chef, coffee in our day-to-night lounge, cocktails on the rooftop pool, and a variety of wellness classes.
You have some amazing views from the rooms… it really is quite a different experience than some visitors to New York are used to.
With 10 room categories, ranging from studios to standard queens to corner suites, we have something for everyone – intended length of stay or the purpose of your visit.
All of our rooms throughout the property feature large windows with stunning city views, luxe guest amenities, and an array of vibrant artwork – some even including original pieces from Hans Hartung, Nicolas Party, and Kaws.
The hotel's crowning jewel, the Gallery Penthouse, is sure to stun guests with 1,300 square feet of open floor plan and views of the Manhattan Bridge and Freedom Tower that look straight out of a postcard.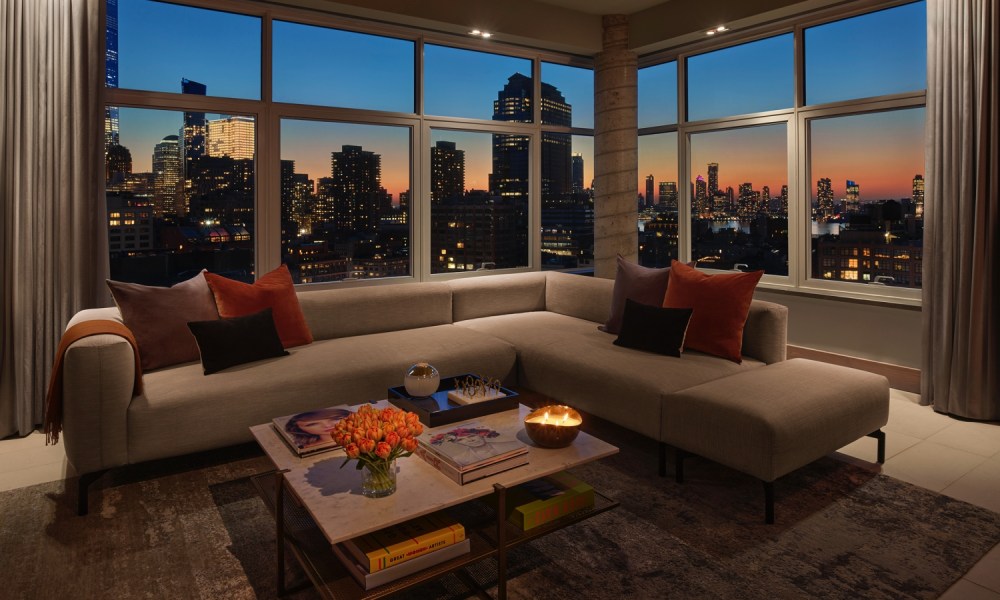 Jack, the food and beverage on offer is fantastic. Tell us what's on offer.
We put together a team including Michelin-starred chef George Mendes and veteran restaurateur David Rabin to introduce our signature restaurant Veranda. Housed in a gorgeous greenhouse-like glass enclosure with a fully retractable roof, the venue expands on the hotel's indoor-outdoor nature – perfect for al fresco dining, which is a rarity in this city.
Jumpin Jacks, our high-end breakfast and cocktail bar is known to many as the living room of the property and offers healthy dishes, pour overs, espressos, macchiatos and lattes. I became consumed by coffee culture over the lockdown – studying the science behind the beans and what makes a good cup. It was important to me that we offer the highest quality available. Jumpin Jacks is the only New York Outpost that offers Cometeer Coffee; a brand made with top-tier beans rare auction lot beans you can't find anywhere else in the city.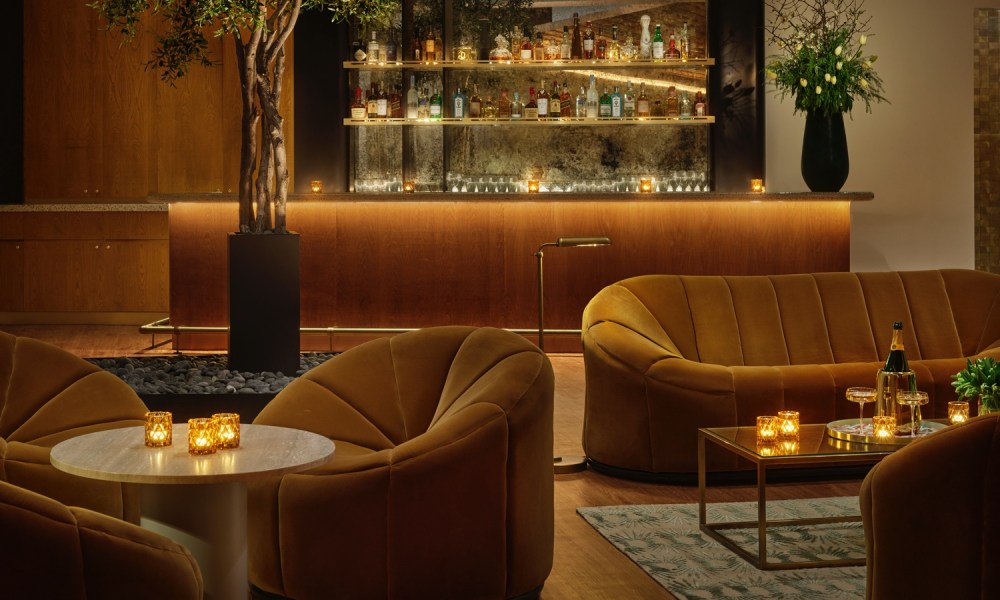 Lastly, Jimmy, the property's rooftop bar, provides panoramic views and one of the city's few outdoor pool decks – where guests can spend time enjoy season cocktails and light bites.
The overall idea is to draw our guests in with the beauty of each venue, and keep them coming back for the food and drink.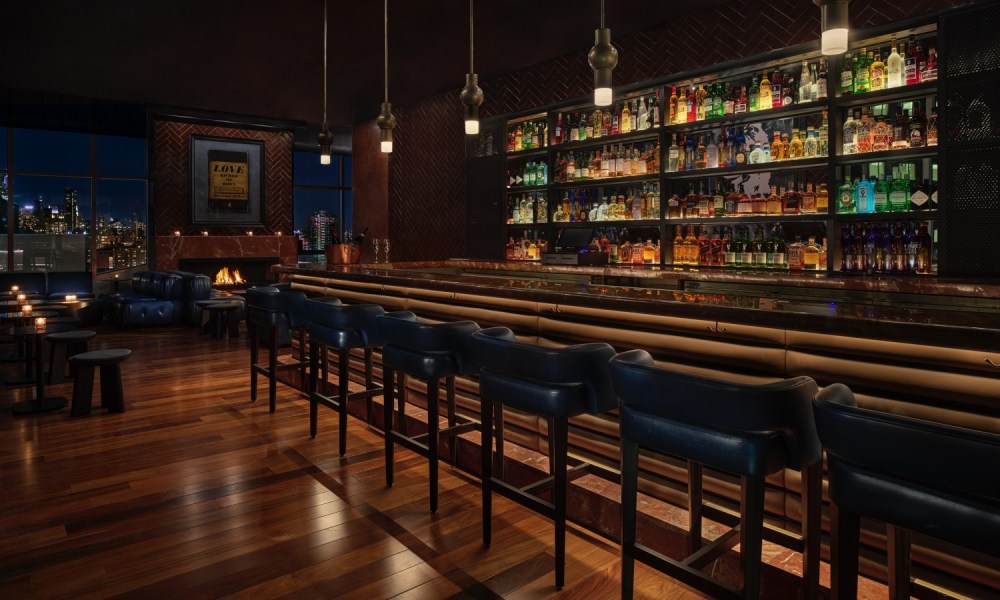 Your rooftop bar, Jimmy, is still one of the hottest spots even after many years of trading. What makes it so good?
Jimmy has become such a staple of the neighbourhood, and with so much new going on with the hotel, it felt right to preserve a bit of SoHo's old soul. When visiting, guests can expect the same core layout that made David Rabin's venue what it is today, but with a new design and refreshed energy including new artwork, furniture, and a top-notch menu.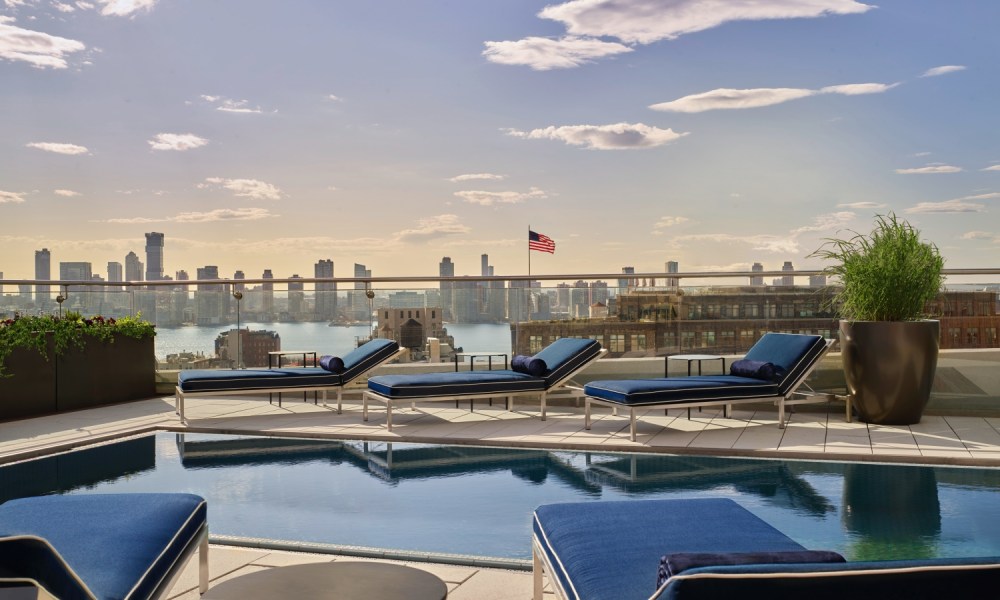 There are many great things about the hotel. What's the X-factor in your opinion?
The vision behind ModernHaus SoHo was to create a dialogue between industrial architecture and a refined, dynamic interior that allows for intimate moments with the city as its backdrop. The hotel's design, and use of outdoor space, remains the property's most unique feature.
We drew inspiration from the Bauhaus art movement, the heritage surrounding the neighbourhood, and Philip Johnson's Glass House, introducing colour and texture to the interiors while prioritising space and bringing the outdoors indoors.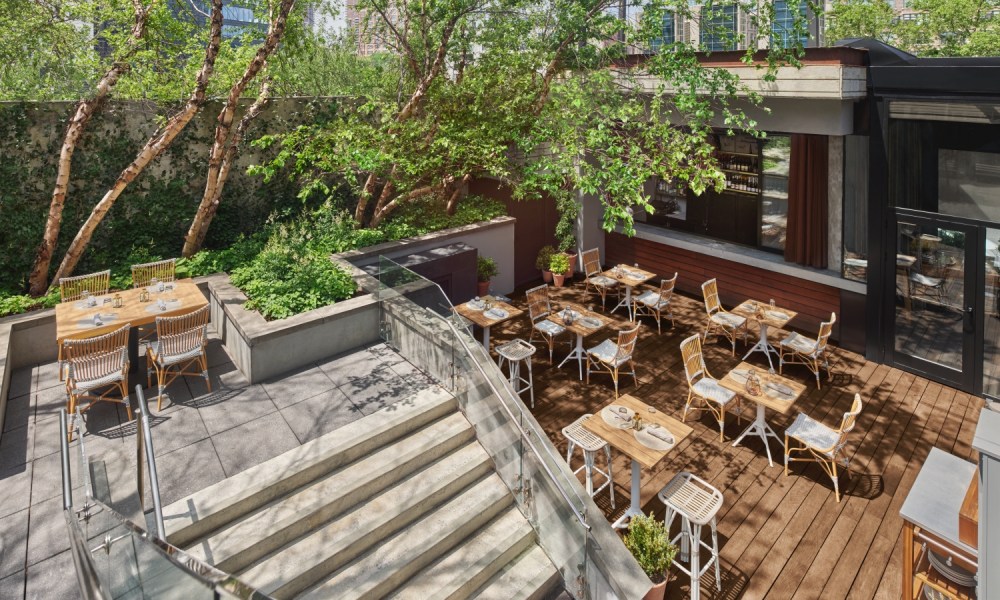 ESSENTIALS: GETTING TO NEW YORK CITY
The best way of getting to New York in comfort and style.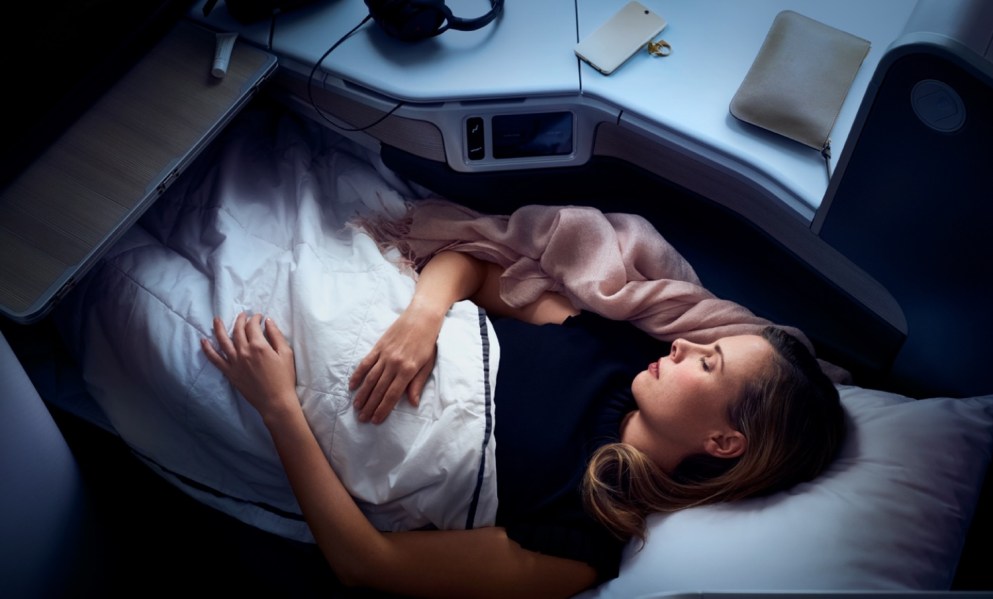 The brilliant Air Canada Business Class suite
AIR CANADA 'SIGNATURE SERVICE' BUSINESS CLASS
WAYFARER recommends flying to New York in Air Canada's brilliant Signature Service Business Class, which ensures customers will receive priority service at every stage of the journey, including access to airport concierge services, expedited check-in and security clearance, priority baggage handling and preferential boarding.
Air Canada Signature Service is the carrier's end-to-end premium travel experience featuring the Air Canada Signature Class cabin, formerly known as International Business Class.
It is offered exclusively when flying to and from Africa, Asia, Australia, Europe and South America on board the carrier's mainline Boeing 787, 777 and Airbus A330 aircraft.
Air Canada Signature Service ensures a seamless airport experience with dedicated check-in counters, expedited security clearance, lounge access, exclusive boarding lanes, priority baggage handling and more.
On board, Air Canada Signature Class customers are treated to exclusive service and amenities, including premium food and wine.