The Langham, London has a rich history of being one of the British Capital's most luxurious hotels, thanks to the rooms, amenities, fantastic food and beverage on offer and location just steps away from Oxford Circus. Leading the team is Hotel Manager, Guy Charles Owen and to find out what's on offer, James Wilkinson sat down with him for an exclusive chat in London.
Guy, you have some of the best rooms and suites in London – what are the highlights?
We have so many fantastic signature suites. The Sterling Suite is an incredible 6-bedroom suite, certainly one of the biggest and most luxurious suites in London, that we sell for up to £25,000 per night.
My personal favourite though, is The Tower Suite, it's perched at the very top of the hotel and is situated inside one of our corner turrets. It feels like a Townhouse in the sky, spread over 3 different levels, it has its own private outdoor terrace and boasts little decorative touches as a homage to Arthur Conan-Doyle, the great author of Sherlock Holmes and former guest of the hotel.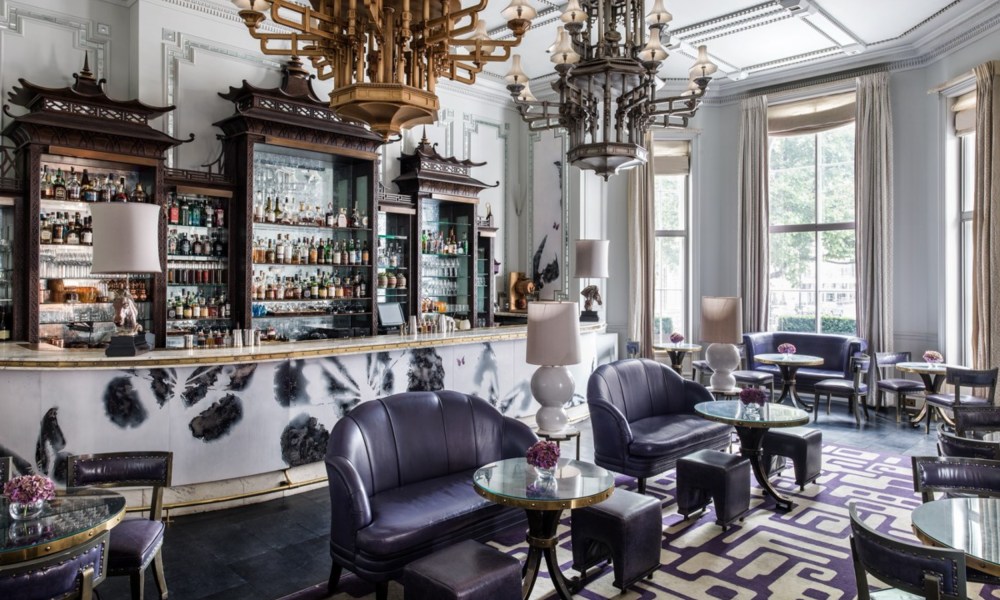 The hotel has some fantastic food and beverage on offer – what are your favourite spots in the hotel?
The Langham London is the birthplace of Afternoon Tea, we were the first hotel in the world to introduce this quintessentially British tradition to the public. Palm Court, can be considered the very heart of our hotel and is the place where we still serve our luxurious Afternoon Tea nearly 160 years later.
We also have one of the best cocktail bars in the world with Artesian, which has gained the number 1 spot in the World Top 50 bars four times.
Last but not least, we have our multi award-winning pub The Wigmore, which is the very best pub in London, luxury food (arguably the best cheese and mustard toastie in town!) and excellent service set within an incredible space design by Martin Brudnizski.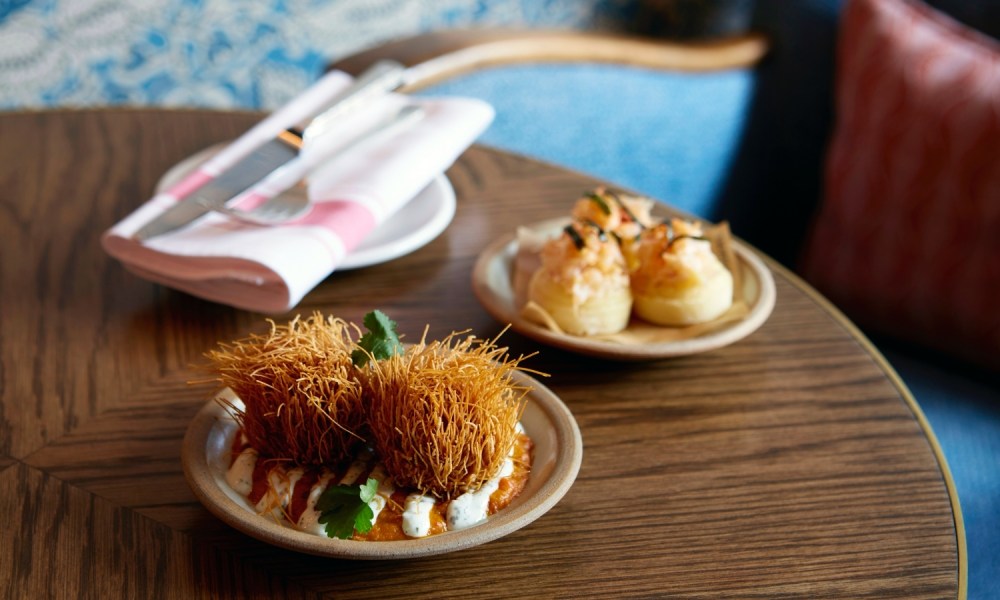 You have a brilliant spa, pool and leisure facilities. How important is that for a top hotel in a bustling city to have a fantastic wellness offering?
I feel having a true wellness retreat within a luxury hotel is essential. For us Chuan Body and Soul encapsulates the very essence of that escapism into a different world, it's so unique as we offer treatment that are routed and inspired by Traditional Chinese medicine.
This comes in addition to a state of the art gym and beautiful subterranean swimming pool. These are all facilities that prove very popular with both corporate and leisure guests. Many of us have become a little more health conscious or abide by certain fitness routines that we want to continue when away from home. It is therefore important we have the space and equipment to facilitate that.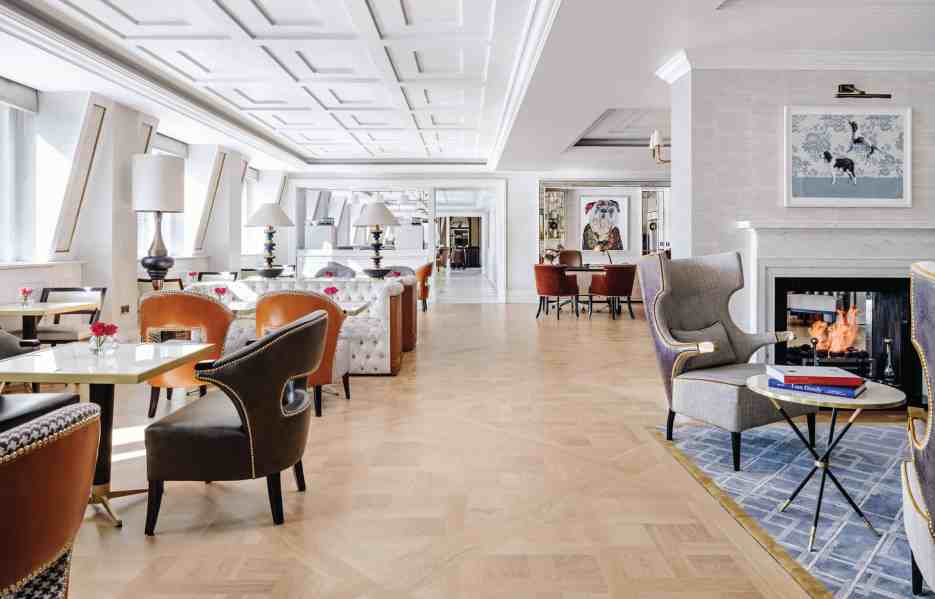 The hotel is also home to one of London's best Club Lounges. How well is it received by guests?
I have to say that The Langham hotels globally lead with the best Club Lounges. For us in London it's a space that creates guest loyalty, not only the comfort of the different spaces and the high quality food, but the level of personalised service is unrivalled and let's be honest who doesn't love to sip complimentary Taittinger champagne over the course of an evening.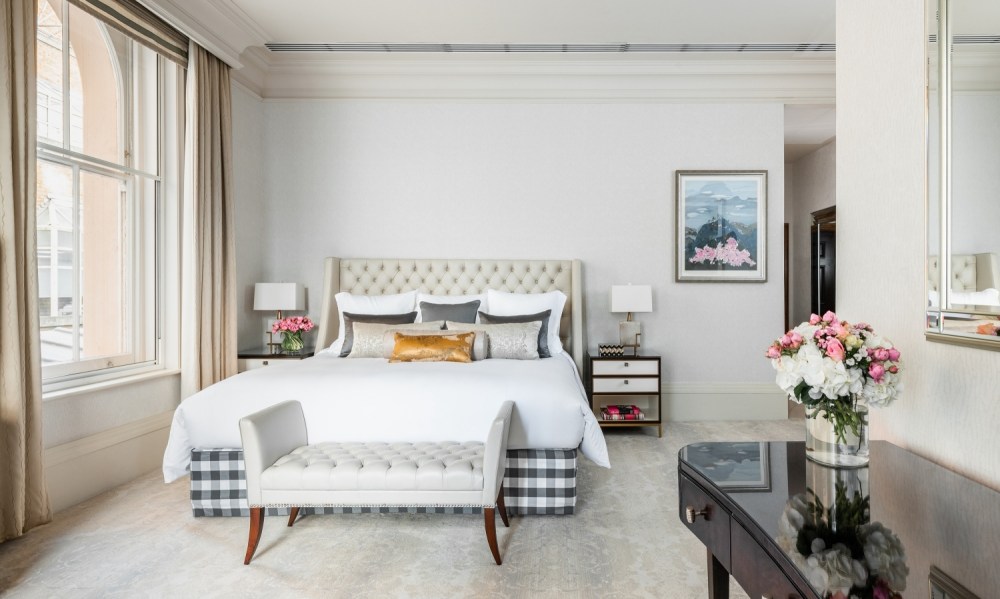 Guy, what's your X-factor at the hotel?
I have to say the team, we are so lucky to have a huge of amount of people that have been with us for so long, it's what brings guests back over and over again. We remember who you are, what you like, what you don't like and we genuinely want every guest to having a memorable experience. "It's just The Langham way".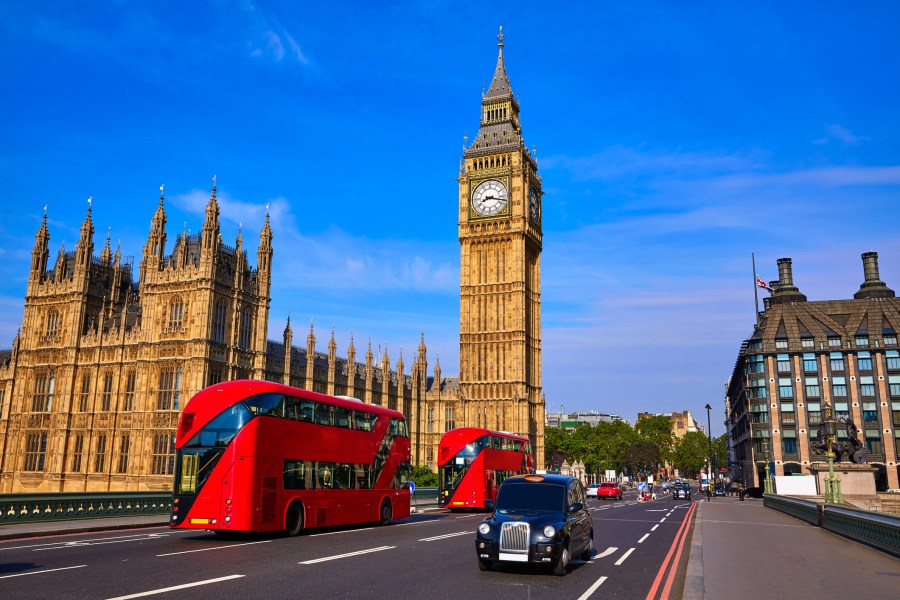 What are some of your favourite things to do in the local area?
Liberty London is the most unique luxury department store in London which share so much heritage with us and is only a short walk away. I have to mention another Regent Street classic, a visit to Hamley's with your family is also a must.
Regent's Park is one of London most stunning parks and a stone throw from the hotel. The vibrancy of Carnaby Street is another must visit, with a unique range of shops and restaurants to choose from. Last but not least a fabulous show at The London Palladium is something that should not be missed.
ESSENTIALS: GETTING TO LONDON
The best way of getting to London in comfort and style.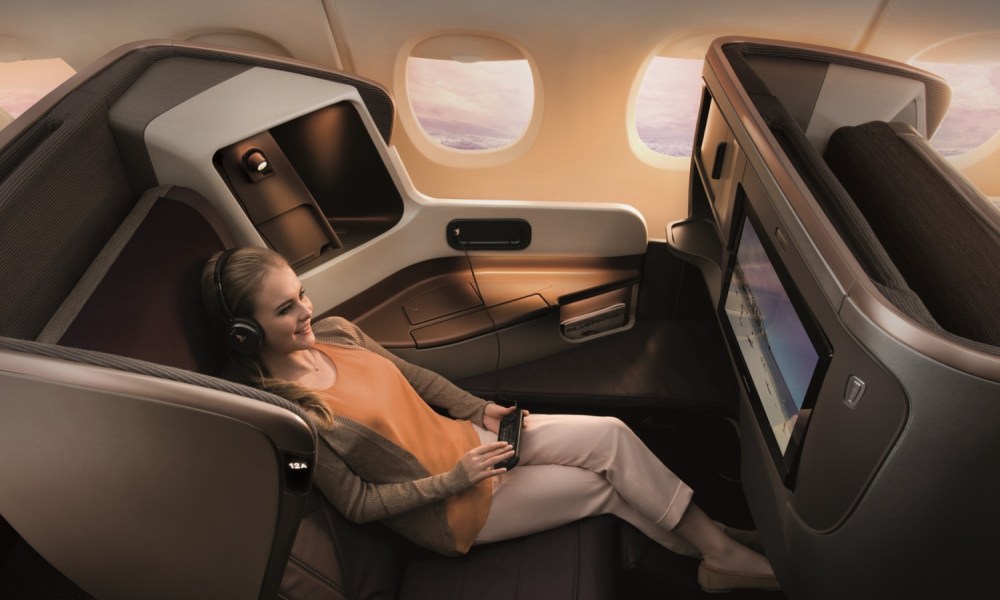 FLY SINGAPORE AIRLINES
Wayfarer recommends flying to London in Business Class on Singapore Airlines, which offers four daily flights to the British Capital.
Singapore Airlines operates several aircraft types to London, including the Boeing 777-300ER, the Airbus A350-900 and the Airbus A380-800.
On the B777 and A350, the signature Business Class seats offer two new seating positions, the Lazy Z, a cradling position that ensures your weight is centered and balanced when you're sitting down, and the Sundeck, a lounging position that extends the base and foot of your seat so you can stretch and rest your legs on the ottoman.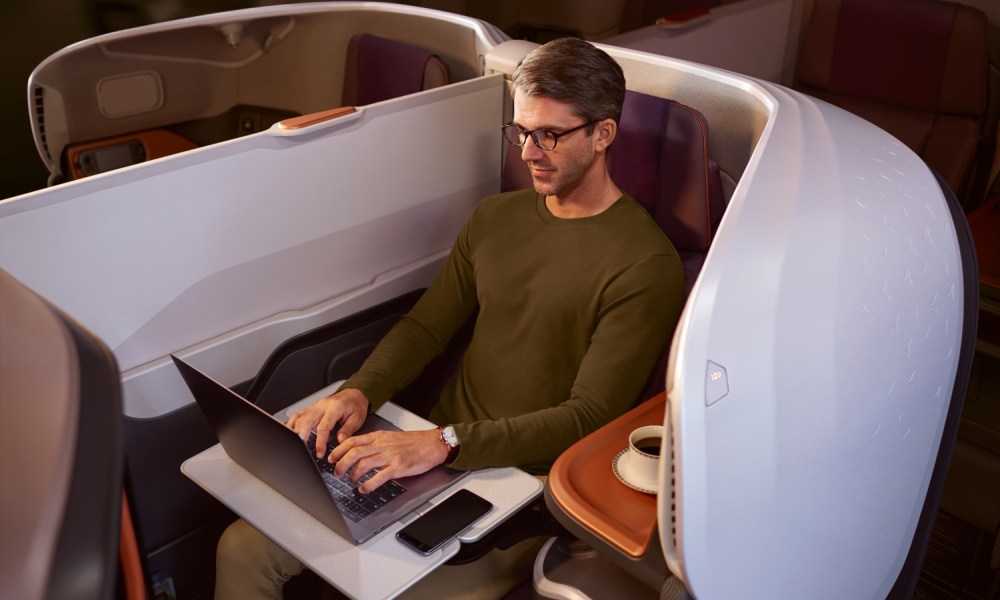 On flights to London, you can 'Book the Cook' and reserve your main course up to 24 hours before you fly, including creations by notable chefs from the carrier's International Culinary Panel. You'll dine in restaurant setting onboard with full table service, and wines to match the food and altitude.
There's free WiFi available for Business, First and Suites customers and alongside fantastic food, hospitality and comfort, find thousands' of hours entertainment on demand including new-release movies, TV shows, music, games and more.
Book your Singapore Airlines flights now at singaporeair.com