Part of a wider investment to deliver innovations on the ground and in the air, Virgin Atlantic has this week (7 March) announced the launch of three new ways to fly economy as part of a multi-million pound investment in the cabin.
Virgin Atlantic CEO, Craig Kreeger, said from spring 2018, Virgin Atlantic will introduce 'Economy Delight, 'Economy Classic' and 'Economy Light' tickets.
"We're unveiling the biggest change to our Economy cabin in over a decade – launching three new ways to fly, and a host of innovations on the ground and in the air as part of a wider £300 million investment in our customers," he said.
"We know that one size doesn't fit all, and from spring our customers can afford to be choosy and still travel in the UK's leading economy cabin.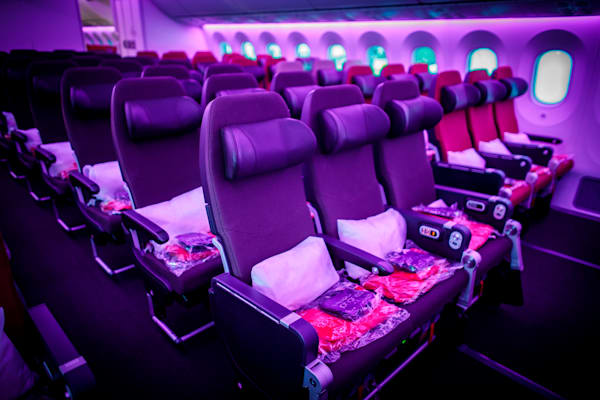 Virgin Atlantic's Economy Class on the Boeing 787-9
"We always want flying with Virgin Atlantic to be more special than other airlines, and we'll never compromise on excellent service, industry leading food and drink and cutting edge inflight entertainment – regardless of which Economy ticket our customers are travelling on, they'll be able to enjoy all this onboard."
Economy Delight will offer a seat with 34-inch legroom, priority check in and boarding as well as advanced seat assignment. Economy Classic will now offer free seat assignment and a checked-in bag, while a new Economy Light ticket will offer Virgin Atlantic's lowest fare and will be carry-on luggage only.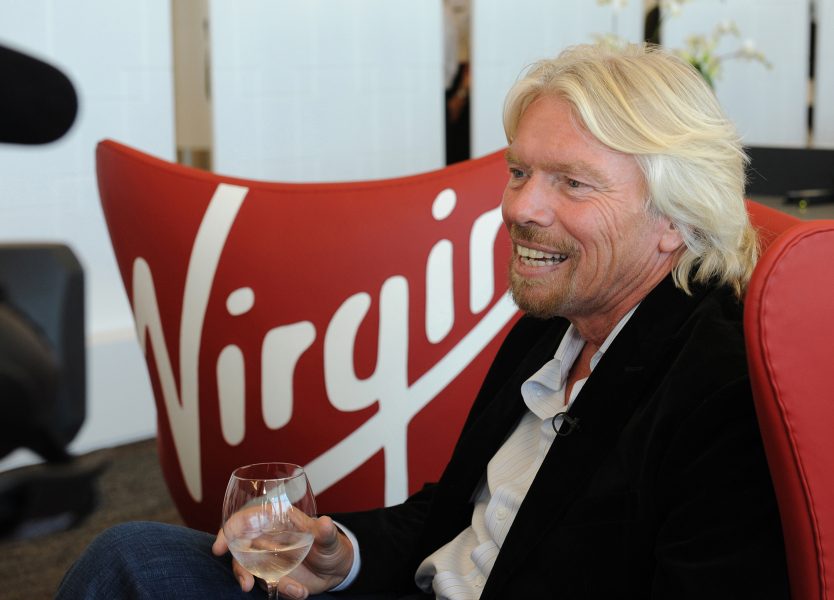 Excited: Sir Richard Branson
BRANSON'S TICK OF APPROVAL
Virgin Atlantic founder, Sir Richard Branson, welcomed the new offerings.
"When I started Virgin Atlantic I wanted to challenge the status quo and make flying amazing – regardless of which cabin you're in – and that's still true today," he said.
"We're unveiling a multimillion pound investment to make Virgin Atlantic's Economy cabin the best of any UK airline and setting the bar for others to follow."
Virgin Atlantic has been upping its onboard offering of late, with every seat in Economy now offering a personal USB charging point, while every route offers access to high speed WiFi.
ENHANCEMENTS COMING UP
For the first time, Virgin Atlantic is introducing automated bag drop at London airports.
Four kiosks will open at London Gatwick this summer, followed by a further 18 kiosks at London Heathrow from winter 2018.
The airline is also investing in new aircraft. A dozen new Airbus A350-1000 aircraft will join the fleet from spring 2019, offering what Virgin Atlantic says will be "unrivalled levels of comfort and reliability for customers", including a brand new Economy cabin designed with Virgin Atlantic's customers in mind.