United Airlines has named Sesame Street's Oscar the Grouch as its first Chief Trash Officer as he and the airline celebrate his love of rubbish.
United Airlines' new, consumer education campaign is designed to promote the expected benefit of using sustainable aviation fuel (SAF) more broadly.
The new campaign – which features Oscar in more than 30 pieces of original video, digital, social and out-of-home content – follows the iconic character's journey from job listing to c-suite office starring alongside real United employees.
SAF is an alternative to conventional jet fuel that, on a lifecycle basis, reduces greenhouse gas emissions associated with air travel compared to conventional jet fuel alone.
SAF is being made from used cooking oil and agricultural waste, and, in the future, could be made from other feedstocks including household trash or forest waste.
To date, United has invested in the future production of over three billion gallons of SAF – the most of any airline in the world.
Consumers can take action too – in a first among U.S. airlines, United now shows an estimate of each flight's carbon footprint on a per economy seat passenger basis on its app and website, and travellers have the option to contribute to supplement United's investment in the UAV Sustainable Flight Fund, a first-of-its-kind investment vehicle designed to support start-ups focused on decarbonizing air travel by accelerating the research, production and technologies associated with SAF.
"United has invested in more sustainable aviation fuel production than any airline in the world, by far," said United Chief Communications Officer Josh Earnest.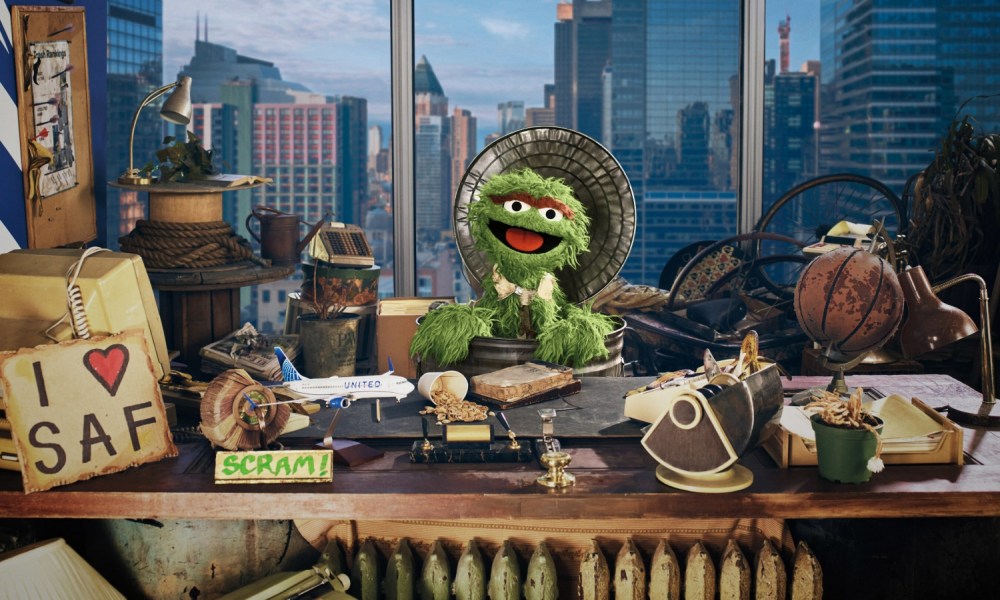 "Every airline burns jet fuel to run their business, but no airline will solve climate change on its own. So United has enlisted Oscar to help us educate the traveling public of all ages about SAF and rally them to the cause of fighting climate change.
"From banana peels to fryer grease, Oscar is uniquely qualified to help us explain why trash could be the treasure that fuels the jets of the future."
Starting today, people can follow Oscar's journey as he stars in videos alongside real United employees.
The integrated campaign includes interactive social-first elements, colourful spreads in Hemispheres magazine and a unique film series, all of which were created to simplify a complicated topic in an approachable and entertaining way.