The Langham, Sydney has officially opened Kitchens on Kent, what's being called Australia's first ever 'fine-dining meets luxury buffet experience'.
Kitchens on Kent combines the highest quality ingredients, precision and the detail of fine dining with the excitement and variety of a live-cooking, luxury buffet.
"Kitchens on Kent comprises of eight, live cooking kitchens where guests can go up and request made-to-order dishes," said The Langham, Sydney General Manager, Gaylord Lamy.
"Chefs will be cooking using the freshest ingredients right in front of you, creating an a la carte dish. But don't just have one dish – you can have as many as you like."
As part of the launch, Kitchens on Kent invited MasterChef 2019 finalist Tessa Boersma for a sneak peek behind the scenes as she explores the notion that not all buffets are created equal. Boersma dazzled the Australian public as she battled it out on the popular cooking contest, making it all the way to the final episode.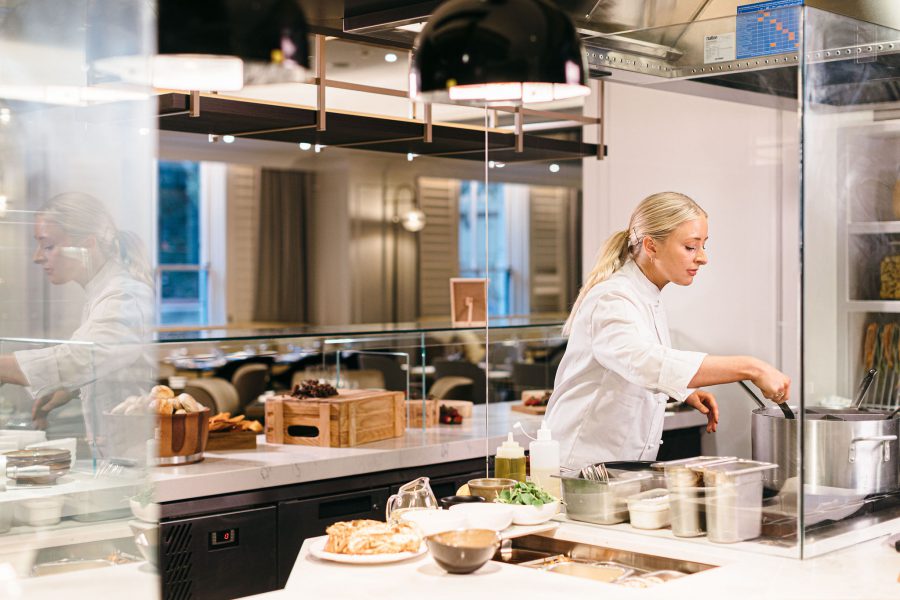 "I can never settle on what cuisine to eat, so Kitchens on Kent is perfect," Boersma said. "I love having the diversity of options from Japanese, Indian, Italian, seafood or even game meat all in one sitting.
"Not to mention finishing my meal with a whole dessert station and the chocolate fountain is always the perfect finale to every meal. It's been a pleasure to be part of the launch for Kitchens on Kent and I hope that my exclusive dish at the pasta kitchen is enjoyed by all who try it out."
Kitchens on Kent is a chance for diners to "experience, indulge and celebrate", according to Lamy, "as they go on a culinary journey through the restaurant and the eight kitchens".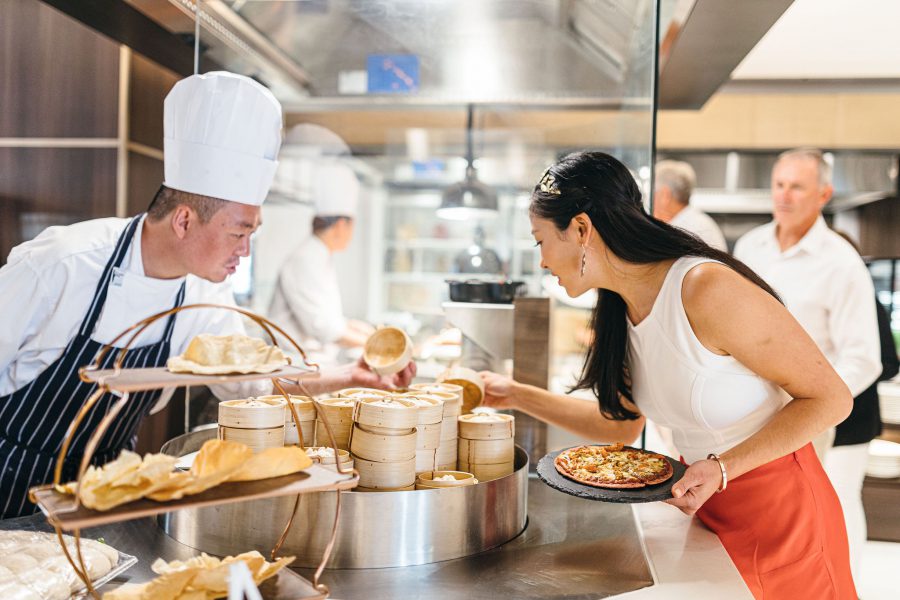 "It was an honour having Tessa experience Kitchens on Kent and interacting with our team," Lamy said. "As a chef and key influencer in the culinary scene, Tessa's opinion is very important to us. We are delighted that she has created her very own special dish for the pasta station, the "Moreton Bay Bug Spinach Fettuccine" which will be available exclusively to guests at the restaurant from the 5th to 16th September, a limited time only."
Guests can indulge in the fresh seafood station which features Sydney rock oysters, blue swimmer crabs, tiger prawns, local tuna, salmon and kingfish, alongside the Japanese section where the chefs present a huge sushi and sashimi selection, or experiment with the black-squid ink based stone-baked pizzas.
For something uniquely Australian, guests can try the crocodile on the Robata grill. There's also a Tandoor oven, a pasta kitchen, an Asian woks and noodles station and a dessert selection with over twenty options, including a macaroon tower and chocolate fountain.