Scotland's legendary whisky producer Talisker has debuted its oldest and most exciting release to date, 43-Year-Old Xpedition Oak: The Atlantic Challenge, which has been finished in casks that included wooden staves that traversed the great northern ocean.
Drawn from just ten casks, only 1,830 bottles of this rare whisky will be released globally, in honour of Talisker's founding year, when the MacAskill brothers undertook their own adventure and rowed from the Isle of Eigg to the shores of the Isle of Skye and established the Talisker Distillery.
With its signature peppery sea salt smoky sweetness, this expression is the epitome of the Talisker style and character; nurtured for over four decades in oak to produce something truly spectacular.
As part of this whisky-making journey and inspired by the spirit of Talisker's founders, renowned adventurer James Aiken undertook a 3,264-mile journey across the Atlantic, with a very precious cargo.
On the deck aboard James's yacht he carried wooden staves, sections of casks, on a transatlantic expedition that followed the same route as the rowers of the annual Talisker Whisky Atlantic Challenge.
Upon completion of the crossing, these staves were carefully returned to Scotland to complete the final maturation of Talisker's most adventurous spirit yet: Talisker 43-Year-Old Xpedition Oak: The Atlantic Challenge. Each bottle purchased will be accompanied by a piece of one of these very staves.
"Most of my life is focused on the ocean, and the variety of ways that we can interact and learn from it," Aiken said. "This expedition taught me even more and allowed me to connect with nature's elements in an entirely new way.
"Over 24 days, sailing from La Gomera, Spain, to the island of Antigua, I crossed the Atlantic solo aboard my boat Oaken Yarn. I cared for the wooden staves aboard, ensuring their safe passage. The crossing was an almost meditative experience in nature: both challenging and a joy."
Diageo's National Prestige Brand Ambassador, Katie Nagar, said Talisker's 43-Year-Old Xpedition Oak: The Atlantic Challenge is an exceptional release.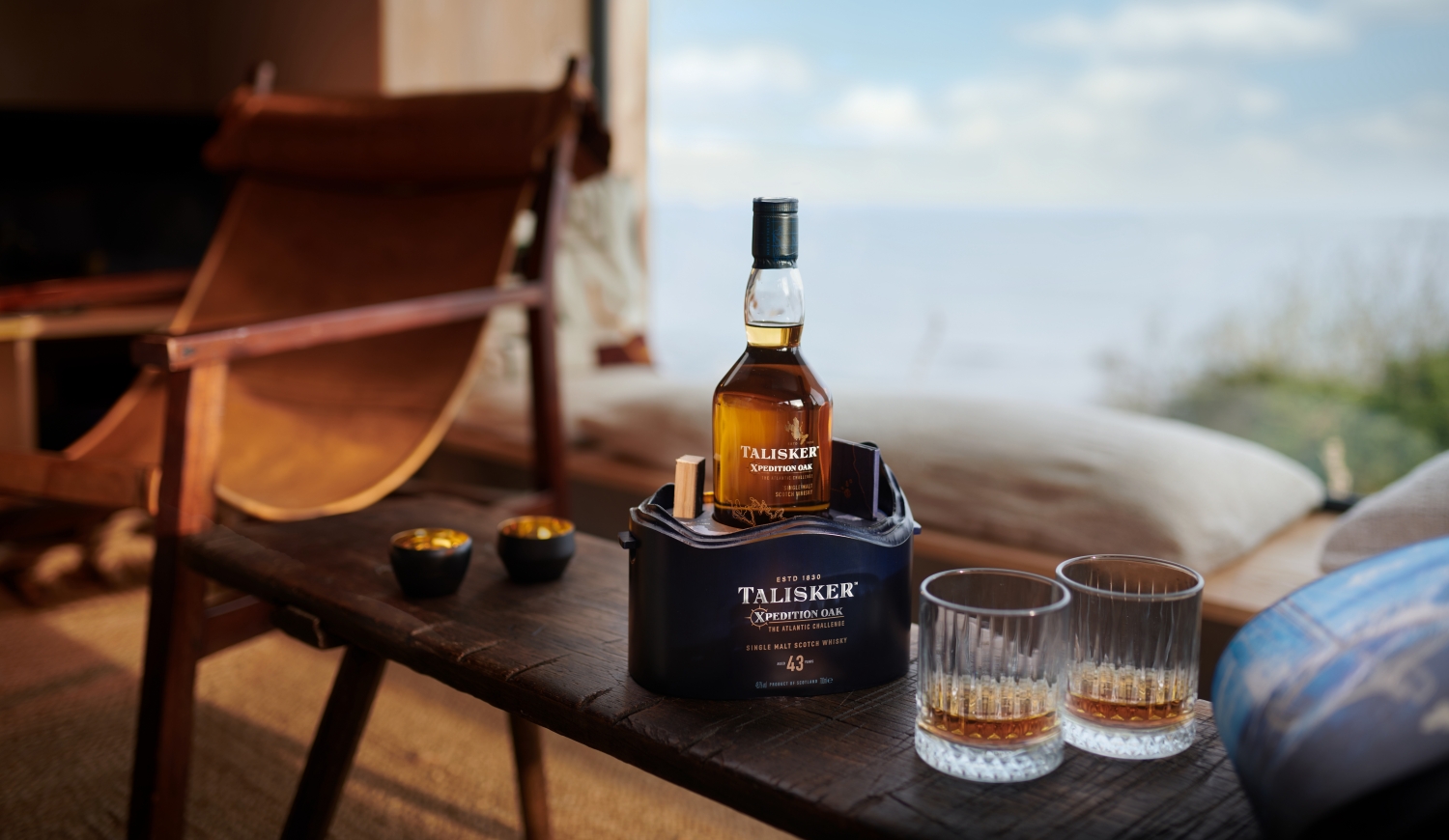 "This whisky is a sublime single malt that captures the pinnacle of the key aromas of Talisker – spice, sweetness, waxy and creamy, with a sense of the sea salt spray the morning after a storm," she said.
"The four decades of maturation have given a full flavour, yet a softness to this bold dram resulting in a rounded and elegant experience."
Later this year, bottle number one of Talisker 43-Year-Old Xpedition Oak: The Atlantic Challenge will be entered into an auction, with all proceeds donated to Parley for the Oceans.
Parley and Talisker are on a mission to protect and preserve 100 million square metres of marine ecosystems around the world by 2023, and are unified in their shared love for the oceans and a joint commitment to support their preservation for future generations.
Talisker 43-Year-Old Xpedition Oak: The Atlantic Challenge will be available across Australia from next Monday, September 20, for AU$5,750 for 700ml.