Passengers in Delta One will find some brilliant new inflight amenities from the cabins from next month, headlined by artisan, sustainable amenity kits thanks a partnership with the Mexico-based brand Someone Somewhere.
Someone Somewhere is a Certified B Corporation apparel brand that combines traditional handcrafts with innovative products which preserves artisan traditions.
Their mission is to empower the artisans they work with – 75% of whom are women – to be recognised as independent income-earning leaders in their communities.
"As one of the most trusted consumer brands in the world, we have an opportunity and a responsibility to make values-led business decisions that not only deliver on our vision but also positively impact our communities," Delta Director of Supply Chain, Sam Sibble.
"At Delta, we're challenging ourselves to put ever more thought and care into how and from where we source our products.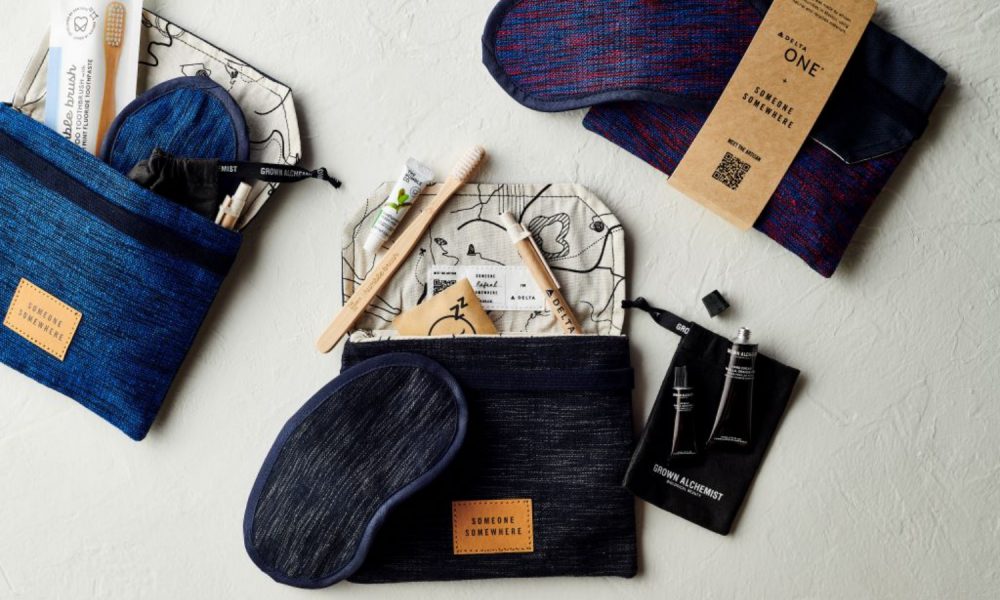 "Partnerships like this align with our vision of providing a premium and unique onboard experience while also driving social, economic and environmental impact."
Delta's partnership with Someone Somewhere has already generated jobs for over 250 people in five of Mexico's most vulnerable states.
Delta customers can meet the artisan who created their amenity kit and even send them a note by scanning a QR code on the kit's label.