Delta is raising the bar when it comes to in-flight entertainment, with the airline unveiling some major enhancements on the new A330-900neo aircraft.
With the launch of Delta's newest aircraft, the A330-900neo, the airline's next-generation entertainment system is also taking flight – featuring the next step in the evolution of its groundbreaking wireless IFE system from Delta Flight Products.
Featuring a rich, personalised entertainment experience that you're used to seeing at home or on your mobile device – the new system includes thoughtful touches that begin the moment you take your seat.

.
Video: all you need to know about Delta's new inflight entertainment system
Key elements of the new entertainment system include:
-A new and improved touch display that lets you explore content with the same ease that you're accustomed to at home. The interface includes more intuitive navigation, making it easier to find what you're looking for and explore new offerings along the way.
-Thoughtful touches throughout – like a display that makes it easier to select the content of your choice by comparing your remaining flight time with the time left in a movie or show, without navigating away from your current screen.
-Techy extras like a fully revamped flight tracker that incorporates real-time data from the flight deck and makes it possible to engage with the world you're flying around.
-High-resolution seat-back screens for a best-in-class viewing experience. Delta has the largest seat-back entertainment-equipped fleet in the world, and Delta's A330-900neo features brilliant screens in every cabin – with 10.1" screens in Main Cabin and Delta Comfort+, 13.3" screens in Delta Premium Select, and massive 18.5" screens in Delta One. In fact, the Delta Premium Select and Delta One screens on the A330-900neo are the largest in Delta's fleet.
-An industry-leading lineup of Delta Studio content – free of charge to all customers in all cabins. Featuring up to 300 movies—including those recently released from theaters and acclaimed documentaries like "The Biggest Little Farm"—more than 500 TV shows, a lineup of must-listen, ad-free podcasts, LinkedIn Learning courses taught by expert instructors, and much more.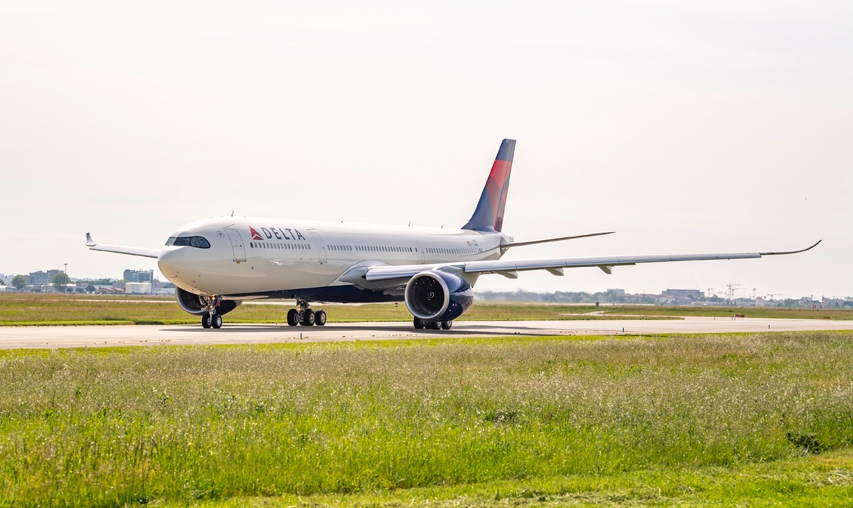 Created by wholly owned startup Delta Flight Products, the open source platform on this wireless IFE system allows Delta to be nimble in developing IFE solutions of the future, giving Delta customers access to best-in-class digital experiences.
This next-generation IFE system will complement other recent investments by the airline, from refreshed amenity kits for all cabins and a fully revamped international main cabin experience launching in the fall – all part of the airline's multi-billion dollar investment in the overall customer experience.
In the past several years, the airline has made significant enhancements to the Main Cabin experience including free Main Cabin meals on select domestic coast-to-coast routes, free mobile messaging, free in-flight entertainment, upgraded Main Cabin snacks, the addition of sparkling wine, access to Wi-Fi on nearly all flights and refreshed Flight Fuel food-for-purchase options.
Recent upgrades to the Delta One in-flight experience include the introduction of seasonally rotating, chef-designed Delta One menus with the option to pre-select first choice of entree, an Alessi-designed collection of serviceware and more.