Customers traveling in United Polaris, the airline's international premium cabin travel experience, can now relax and dine before their travels in the new United Polaris lounge at Newark Liberty International Airport just across the Hudson River from New York City.
Building on the airline's concept to be uniquely United while embracing the energy of the Newark/New York metropolitan area and the exciting destinations served from it, this United Polaris lounge exhibits distinct local flair throughout.
When visitors first enter, they will be greeted with a vibrant lighting fixture created by Brooklyn-based art and design laboratory Richard Clarkson Studio that is meant to mimic the constellations of the 12 zodiac signs.
In a nod to the city's recognition for preeminence in the world for craft cocktails, the bar is the stand-out gem of this United Polaris lounge, both in terms of size and the array of cocktails offered.
The thoughtful cocktail list includes the United Polaris Old Fashioned, a fresh take on the classic, complete with J. Rieger and Co. Kansas City Whiskey, a house simple syrup, Dale DeGroff bitters with a muddled orange wheel and Luxardo cherry, just like the legend himself — Dale DeGroff — makes it.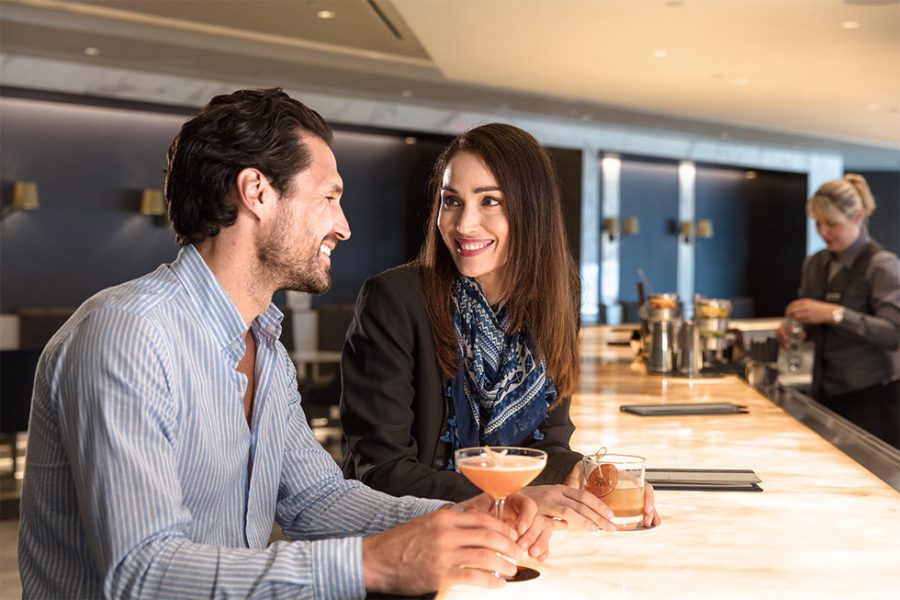 A custom-designed a la carte dining menu blends international comfort foods, such as Moroccan-spiced braised lamb, with staples like the United Polaris Burger, which will be on the menu at all United Polaris lounges.
Key features of the lounge include: 455 seats; 10 private daybeds outfitted with Saks Fifth Avenue bedding; 10 luxurious shower suites, featuring rainfall showers and Soho House & Co's Cowshed Spa products; and personal valet services, including steaming garments.
There is a private dining area with table service for up to 48 guests featuring a menu that blends global trends with familiar comfort foods, developed by New York Chef John Glowacki. Menu items include: potato latkes, polenta fries, wild mushroom risotto with a balsamic reduction, and the "Brookie," a playful combination of a brownie and cookie served with milk.
Guests will also find a bistro-like buffet that includes a do-it-yourself bagel bar plus sandwiches and wraps such as a curried salmon salad with cucumber raita and baby spinach on a pumpernickel roll as well as a charcuterie board and chicken parmesan.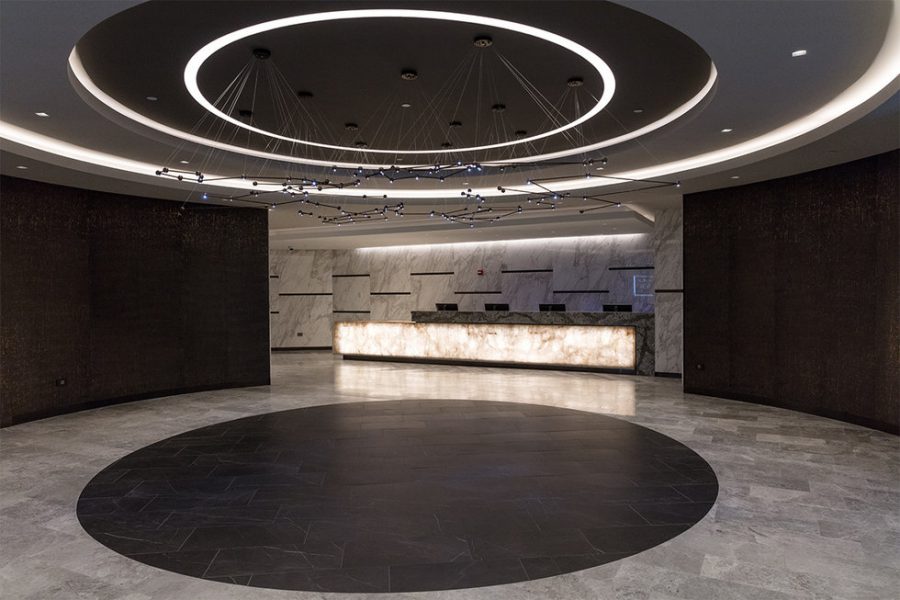 "More United customers begin their journey in the New York/New Jersey region than in any other of our hub cities," said Jill Kaplan, President, New York/New Jersey for United Airlines. "From here, our route network reaches across the globe, and we are thrilled to now offer our customers traveling in United Polaris business class a best-in-class lounge experience.
"We continue to add new international destinations from Newark, including Porto, Portugal and Reykjavik, Iceland, which we launched this month. The addition of the United Polaris lounge for our customers traveling on long-haul flights strengthens our service offering in Newark for the most enjoyable experience," she said.
The opening of the United Polaris lounge at New York/Newark closely follows the debut of the United Polaris lounge at San Francisco International Airport in April. The United Polaris lounge at George Bush Intercontinental in Houston will open at the end of June, followed by the lounge at Los Angeles International Airport later this year.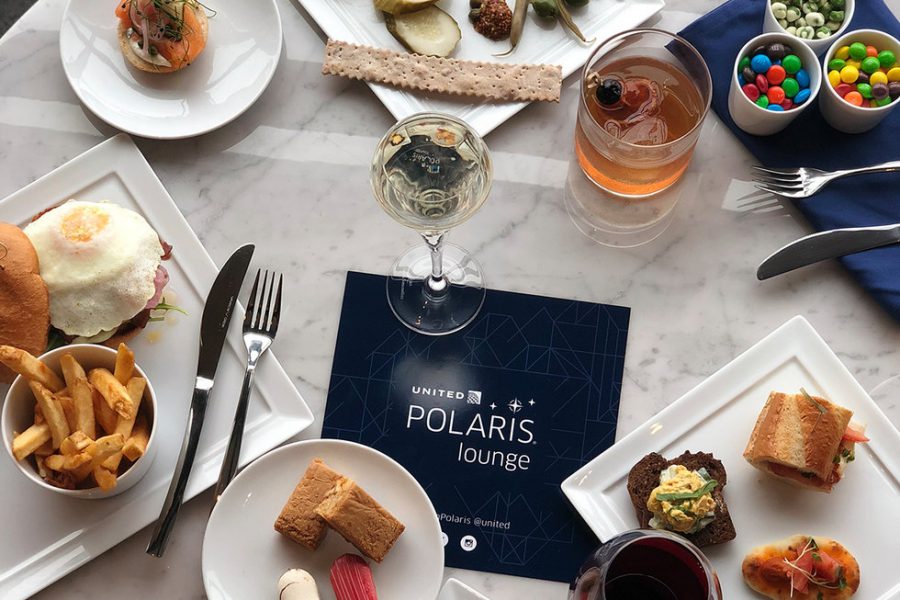 "The focus behind the United Polaris experience has always been to provide long-haul travelers with what they've asked for: better sleep in the sky," the airline says.
On average, United says it plans to add one aircraft with the new United Polaris business class seat every 10 days from now through 2020. Beginning July 1, every seat in the United Polaris cabin will be provisioned with a cooling gel pillow. The gel pillow, previously available by request, has proven to be one of the most popular items of United Polaris bedding.
United Polaris lounge at Newark Liberty International Airport is located in Terminal C, following security screening, between Gates C102 and C120.