United Airlines has unveiled its newest United Club, the jewel in the airline's $573 million project to refresh nearly all of its customer-facing spaces in Terminal 7 and Concourse 8 at Los Angeles International Airport (LAX).
At more than 20,000 square feet, the LAX United Club is one of the airline's largest and most stylish. The location features a gourmet kitchen and bar offering expanded food and beverage options, seating areas conducive to working and lounging and spectacular views of the airport, the Hollywood Hills and the Los Angles skyline.
The design also takes advantage of the city's gorgeous year-round weather, with a spacious and scenic outdoor terrace where customers can relax with a cocktail or a meal alfresco.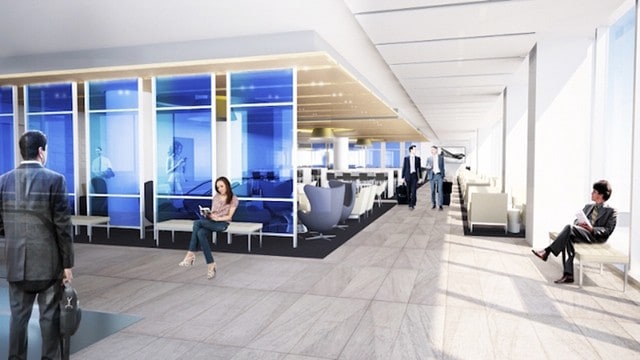 United's terminal redevelopment initiative at LAX promises to deliver a superior and reimagined experience to the travelers at LAX, one of the airline's premier West Coast hubs and a key domestic and international gateway.
Over the past several months, United has opened a new economy lobby, new baggage claim areas and, in cooperation with the Transportation Safety Administration (TSA), installed a new security checkpoint complete with five state-of-the-art automated screening lanes to modernize the airport security experience for the airline's customers.